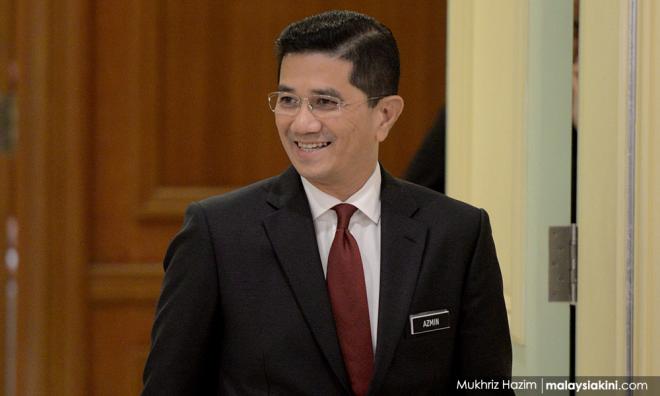 English
Published by Malaysiakini, The Malay Mail, & Sin Chew, images from Malaysiakini
There is a Malay expression, drummed into all Malaysian children, vernacular and national schools included, "udang di sebalik batu". Translated figuratvely, it means "what's the beef?"
Pakatan Harapan is a coalition of several well-written promises in its GE14 election manifesto, which include an agreement on the basic philosophy of Harapan governance, power transition and most important of all, not to work with PAS nor Umno.
PKR deputy president Azmin Ali may not be in line with his party president or the with the party per se. That is his business. In politics, one lives or dies on the sword with which one wields. And, Azmin has made his choice anything but unclear; which interestingly seems to run counter to what Malaysians want.
But when Azmin Ali meets with 22 Umno-BN and five PKR Members of Parliament, possibly with the justification that it was to gauge the "performance" of all, then Azmin has trudged into the territory of the prime minister of Malaysia himself.
Is he saying that he has the right to assess the performance of Umno too? Even Dr Mahathir Mohamad does not know what transpired during the meeting, as he said yesterday.
The whole fiasco rankles with deceit, if not sheer conceit. The Azmin, as the Minister of Economic Affairs, should deliver on jobs, improved income and foreign direct investments. In the European Union alone, all 28 countries will find one-third of all jobs being permanently lost to automation by 2030.
This is a rate that has never happened before, during any stage of the industrial revolution. In the case of Malaysia, since most works are still manual, with six to seven million foreign labourers in the country, the entire business model of the Malaysian economy, for the lack of a better word, is in peril.
Yet, Azmin Ali is working in cahoots with Umno, a party that, allegedly, has specialised in hiving off state assets, and hiding them in offshore banking centres like the British Virgin Islands, since the tenure of former prime minister Najib Abdul Razak.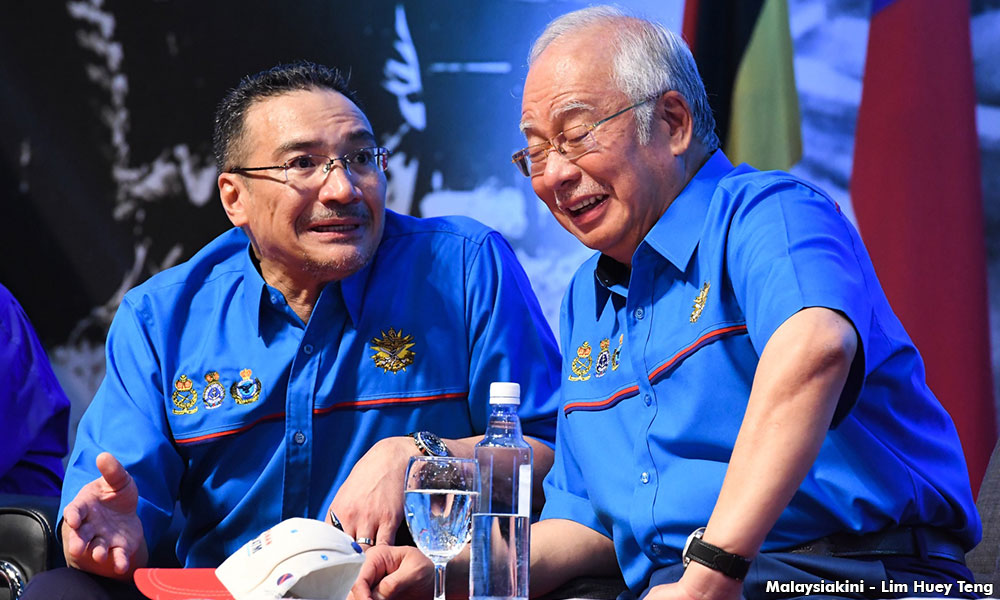 In the meeting with Azmin Ali, a cousin of Najib was present. Was some plan being hatched to free Najib by toppling the government of Pakatan Harapan? I don't know, but this and many other questions are being asked.
Azmin has to come clean precisely because he has not been attending any meetings in his own party. It is almost as if Azmin has become a lone wolf on the prowl; a quark that is beyond the control of anyone or anything. Even, allegedly outstanding travel bills of his family, who travel in ostentatious style, remain unpaid. This alone is enough to suggest that Azmin wants all the glories but none of the work.
Thus, either Azmin has to explain himself to his own party, or, to Malaysians at large, beyond the perfunctory crisp statement that nothing of substance was discussed.
It is for Malaysians to know, and not for him to decide, what is important, or, not important. Transparency and accountability are two of the key planks of the new Malaysian government. Tanjung Piai is a fierce example of how the "tsunami" that brought Harapan to power can reverse its riptide to unseat every elected Malaysian leader as well.
Azmin cannot cast the stone in a house made of glass while hiding his hand. The shards of the broken glass will come raining down to pierce all and sundry, including himself. More importantly, including all Malaysians.
The people have spoken loud and clear what they feel through their votes in the confines of Tanjong Piai. Isn't that an early warning signal for Harapan? If this is not, I don't know what would be.
Dr. Rais Hussin is President & CEO of EMIR Research, an independent think-tank focused on strategic policy recommendations based upon rigorous research.
中文
文章来源:星洲日报 (Sin Chew)
有一句马来话,所有大马儿童、多源流和公立学校学生都如雷贯耳的,就是"udang di sebalik batu"。从字面上或通俗话来讲,意思就是"有何居心?"
希盟是一个联盟,拥有几项书面协议,其中包括大选宣言、关于希盟治理的基本理念、权力移交、以及最重要的是,不要和伊党或巫统合作。
阿兹敏可能与其党主席或公正党本身并不一致。那是他的问题。在政治上,一个人的生死斗取决于他手中挥舞的剑。而且,阿兹敏做出了选择,但我们就是无法得知;有趣的是,这似乎与大马人想要的背道而驰。
但当阿兹敏与大约27名巫统国会议员会面时,可能,他们的理由是,要评估所有人的"表现",那么阿兹敏便自己一脚踩进了大马首相的管理范围。他是在说,他也有权评估巫统的表现吗?就连敦马哈迪都不知道会议内容。
谎言掩饰着失败,或者是他太自负。经济事务部长应该继续工作,改善收入,以及外来直接投资。到了2030年,仅在欧盟的所有28个国家中,有三分之一的工作岗位将被自动化取代。
这是自工业革命以来,不论是哪个阶段都从来不曾发生过的事。以大马为例,由于大多数工作仍然以人力为主,导致我国有600至700万外劳,因此,大马经济的整个商业模式,总的来说,处于危险之中。
然而,阿兹敏正与巫统合谋,后者,自前首相纳吉任期自来,就被指是,专门从事掠夺国家资产,并将其藏在英属维尔京群岛等海外银行的政党。
在与阿兹敏的会面中,纳吉的表弟也在内。他们是否在讨论通过推翻希盟政府来释放纳吉?我不知道,但有人提出这个和其他等问题。
阿兹敏必须证明他没有参与自己策划的任何聚会。阿兹敏就像是四处潜行觅食的孤狼一样;超出任何人或任何事情的控制范围。甚至,据说,他的家属因豪华旅游而欠下一笔旅费,至今尚未缴付。单这一事件,就足以显示阿兹敏想要得到所有荣耀,但都没有成功。
因此,阿兹敏必须先向其所属政党解释,或向所有大马人澄清,而不是发表敷衍和没有实质内容的言论。
这些事情重要与否,不是由他来决定的,而是大马人想知道的。透明和问责都是新大马政府的两大重要指标。丹绒比艾就是一个有力的证明,它证明了让希盟上台的"海啸"如何可以把每一位大马领袖卷下台。
住在玻璃屋里的阿兹敏不应该向外界砸石头,且还是藏着自己的手。玻璃碎片将会刺穿所有人,包括他自己。更重要的是,包括所有大马人。人们通过丹绒比艾补选,利用手中的一票大声地说出了他们的感受。这难道不是对希盟的预警吗?如果不是,我不知道还有什么算是。
莱士胡先是EMIR Research的总裁兼首席执行官,EMIR Research是一家致力于数据驱动型政策研究的智囊团,主要围绕敬业度,适度,创新和严谨原则。
In this article