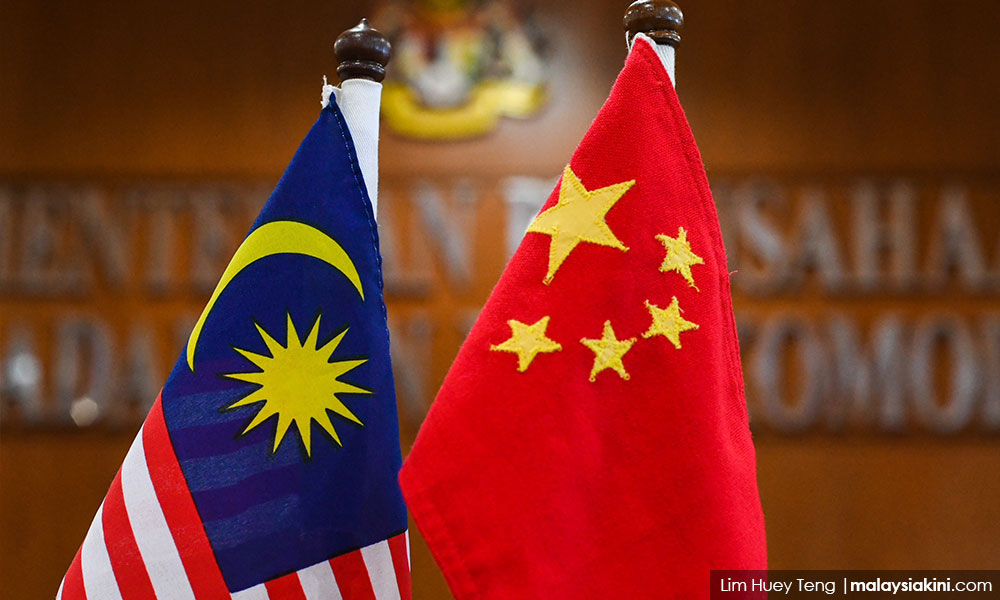 Published by Malaysiakini, images from Malaysiakini.
China is in a tight spot. All of its friendly policies towards the world, surprisingly, have backfired and the Belt and Road Initiative (BRI) has become an albatross that hangs over its neck.

China is facing acute problems with three issues. Firstly, the US economy has almost 10 years of consecutive expansion, compared with a historical average of 48 months, and the Sino-US trade war has only affected 0.2 percent and 0.4 percent, respectively, of the GDPs of the US and China.
In other words, both sides have yet to feel the pain of the trade and tariff wars they imposed on each other. The trade war may continue indefinitely, perhaps all the way into the US President Donald Trump's next presidential campaign.
Secondly, China is trapped in a cyber-tech war with the US, where Huawei has been transformed into a black sheep. This is despite the US itself, if the revelations of whistle-blower Edward Snowden are to be believed, having the ability to retrieve anyone's personal data through a backdoor in Apple's operating system.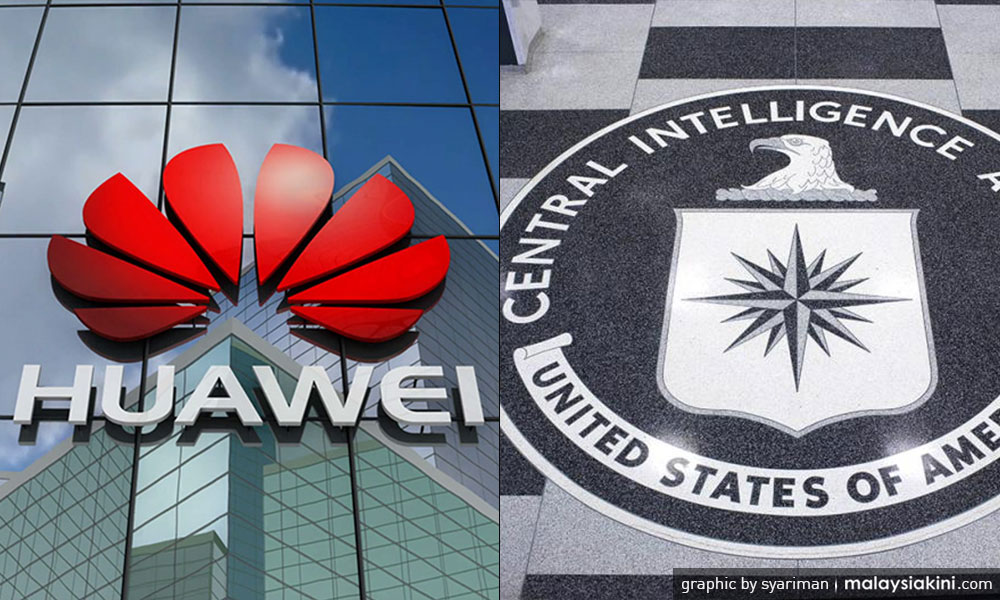 It must be noted that Article VII of the Chinese Constitution insists that all information handled by Chinese telephone companies must hand over the details of their clients to the government. This has been cited as a reason why Huawei is a company that can abet the Chinese government.
But then again, China itself is not short of any big data. Thus, the fear of Huawei appears to be focused on its launch of 5G technology, which can greatly increase the speed of data, audio and video transmissions of Huawei products and any country it collaborates with.
Finally, a full movie utilising 5G technology can be downloaded in less than four minutes compared with 4G's 45 minutes. Both the US and European Union, as well as Australia and New Zeland, do not have the capacity to roll out 5G across the world and are naturally intimidated by these technological advances. Huawei, not unlike Apple, could become the preferred choice of hundreds of millions of consumers.
Malaysia acknowledges the importance of China as a major power and also that of any major entities in the West. In 2018 alone, Prime Minister Dr Mahathir Mohamed met with British Prime Minister Theresa May three times in a week in September, where two of the meetings took place in London.
Malaysia has no pro-East or anti-Western policy and respects the current international system, even if the country is inclined to believe the system has been grossly unfair as it is based on the dictates of the major powers in 1945, following their victory in the Second World War.
Regardless of the issues Malaysia may have with China, such as the mass detention of the Uyghur Muslims – which must be resolved – China can be a friendly country. Friendly to the degree that China has always shown a willingness to negotiate with Malaysia, and ASEAN, on issues concerning the South China Sea.
By backing China and Huawei, Malaysia is essentially telling everyone that the trade warpath adopted by the US and consequently, the West, is unsustainable. The US Defense Department recently released its Indo-Pacific Strategy Report and a major portion contained numerous accusations against China.
When China is cornered, it is bound to demand fair treatment. Thus, when the prime minister affirmed that Malaysia will work with Huawei, "since Malaysia has no secrets"," he was attempting to focus on the benefits of trade and not on any potential Trojan horse phenomenon in Huawei's products which has yet to be proven.
Backing China now will soften its attitudes towards Malaysia, which is a potential game changer towards getting the likes of Jho Low back to Malaysia as a witness against the corruption of the previous administration under Najib Abdul Razak.
Dr. Rais Hussin is President & CEO of EMIR Research, a think tank focused on data-driven policy research, centered around principles of Engagement, Moderation, Innovation and Rigour.
In this article