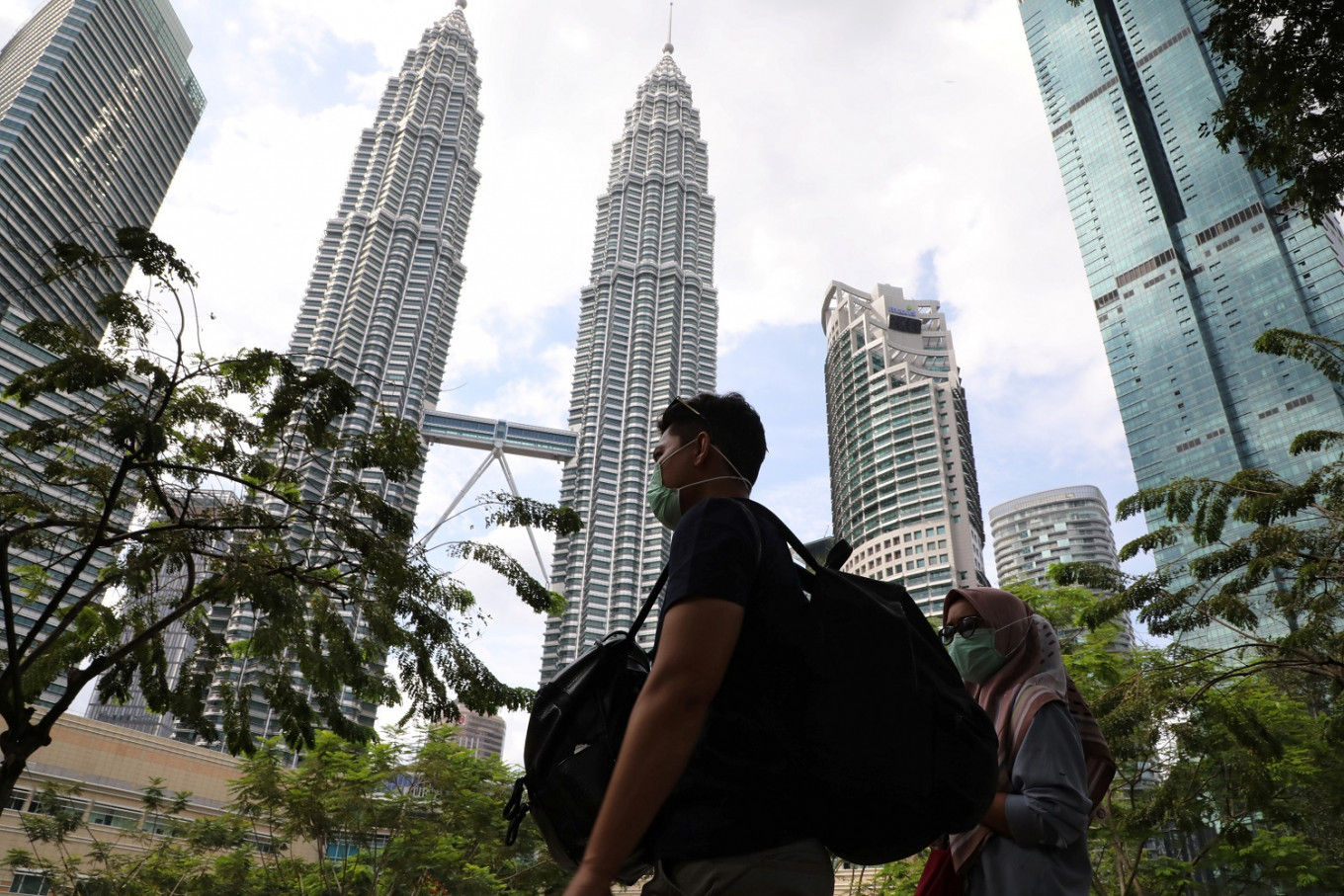 English
Published by SAYS & FlyFM, image from Lim Huey Teng/Reuters.
Reviving the tourism industry amidst the COVID-19 pandemic that has people practising social distancing while staying home
In what is seen as an innovative way to revive the tourism industry that has been battered by the COVID-19 pandemic, some countries have issued 'health certificate' to its tourism sector indicating that their business operations meet the government's healthy safety standards.
In the United Kingdom (UK), the tourism authority Visit Britain confirmed that a quality mark would be set for the industry whereby the businesses would have to go through its free online assessment to confirm that they adhere to government's guidelines after which they would then be given certificates should they satisfy the standards.
The Thai government launched a programme called the 'Amazing Thailand Safety and Health Administration (SHA)' on 25 May to allow tourism-related sectors such as restaurants, hotels, tourist attractions, and travel agents to request for certificates indicating that their businesses meet government's healthy safety standards.
Although in Malaysia, several major airlines, namely AirAsia and Malindo Airways, have resumed domestic operations since April, public knowledge of the presence of the virus had suppressed travellers' confidence to move about too much and some people still prefer to stay at home.
Global airlines are projected to lose up to RM1.36 trillion in 2020
The Visit Malaysia 2020 that was expected to garner 30 million tourist arrivals and tourist receipts of RM100 billion had to be cancelled. According to the Malaysian Association of Hotels (MAH) chief executive officer (CEO) Yap Li Seng, hotels have lost RM510 million of revenue in the first phase of the Movement Control Order (MCO) followed by RM570 million loss in the second phase.
The International Air Transport Association (IATA) had also projected that COVID-19 will lead to global airlines losing up to RM1.36 trillion this year. In March, the Malaysian Aviation Commission (MAVCOM) stated in its industry outlook report that passenger traffic in 2020 would register between -36.2% and -38.1% which translates to a loss of 67.7 million to 69.7 million travellers due to weak air travel demand.
These sufferings have led to some hotels closing permanently and there are workers who have been laid off, while some are put on unpaid leave and others have to take pay-cuts.
Steps need to be taken in order to ensure the recovery of this sector as it involves many lives and livelihoods but how should we start?
The Malaysian Association of Tour and Travel Agents (MATTA) president Tan Kok Liang mentioned during an online forum organised by the firm in collaboration with The Star Media Group that the key to the recovery of tourism is to strengthen the confidence to travel among the consumers.
Several countries outside Malaysia have kick-started or working on various measures to revive tourism domestically as international travels would require a relatively long time to recover due to border closures.
Hence, the innovative idea of applying for health accreditation from the authority of a country.
Besides this, the Japanese government is also currently working on its Go to Travel campaign to prop up domestic tourism, said to begin in late July with subsidies of up to JPY20,000 (RM784) per day in the form of discounts or vouchers for hotels, restaurants, transport, and attractions.
Vietnamese government launched the 'Vietnamese People Travel in Vietnam' programme in mid-May which focuses on local tourism with the development of specific tourism products and tours alongside discounts of up to 50% offered by airlines, travel agencies, resorts and hotels.
Although unnecessary inter-state travels remain prohibited in Malaysia and the sector might be of less priority at the moment, some people would want to start travelling again once the conditional MCO is lifted but there needs to be an assurance of 'safe travel' in going through the new life norms followed by supportive measures for the tourism-related businesses.
Aside from the previously-announced stimulus measures directed towards domestic tourism namely the personal income tax relief of up to RM1,000 on domestic travel expenses and digital vouchers of up to RM100 per person for domestic flights, rails and hotel accommodations, health remains the utmost priority for the rakyat.
The Malaysian government could follow the Thai and the UK government's approach by launching a health and safety platform
This platform, under the Ministry of Tourism, Arts, and Culture, would require the companies to go through health and safety standards assessment to be able to earn a health accreditation to resume operations.
The certificate would then reflect business credibility in the eyes of the consumers to feel safer.
Assistance for the consumers to travel such as vouchers and promotions on flight tickets and hotel rooms can also be offered by the businesses for a few months to gradually stimulate demand.
Furthermore, like what is done in China, the business players have been engaging with consumers and promoting to customers via social media such as WeChat and Weibo and they have become the 'must-haves' during travels. Marketing campaigns are also conducted through livestreaming platforms.
Encourage further digitalisation
The Malaysian government should further encourage digitalisation among the businesses to restart domestic tourism through social media platforms and provide support for the marketing costs as no one is spared from the struggles. As predicted by many, domestic travel will return first before international travel.
To rely on the external market would take time as it is dependent on when each international market will reopen their borders. Therefore, the nearest resources should be utilised well, which are the domestic sectors.
Of course, every initiative comes with challenges but with continuous effort, the desire to travel would slowly build up and confidence from the consumers can be regained.
Nur Sofea Hasmira Azahar is Research Analyst at EMIR Research, an independent think tank focused on strategic policy recommendations based on rigorous research.
In this article