English
Published by Malaysiakini & Sin Chew, images from Malaysiakini.
In the Hollywood movie, "Catch me if you can," Leonardo DiCaprio was always giving the authorities the slip. The same seems to be happening to Jho Low.
Inspector-General Police Abdul Hamid Bador, in his own candour, has affirmed that Low has been avoiding the dragnet of the laws of Malaysia too; in complicity with some countries that have sought to shield and shelter him.
Whether genuine or not, Cyprus seems to be looking into the conditions that allowed Low to seek a second passport. Potentially, Cyprus might revoke his passport.
The problem in nabbing Low does not rest on the 1MDB culprit – not mastermind, as the key architect of 1MDB fiasco is allegedly former prime minister Najib Abdul Razak (below) – relinquishing more and more of all his passports.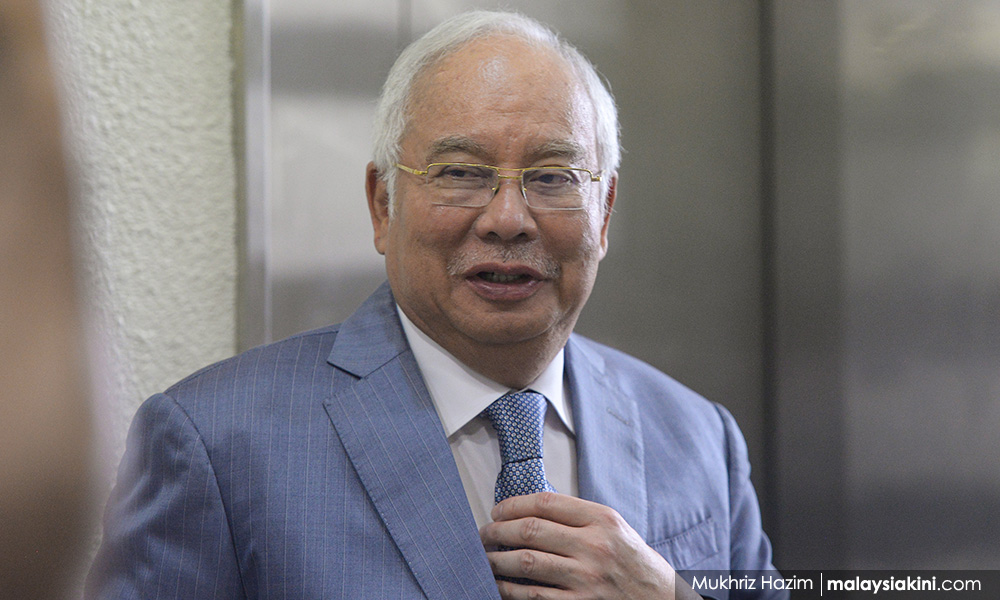 After all, places like St Kitts's, British Virgin Islands, even offshore entities like Tortolla, can each pander to the whims of Low to provide him with a new, and newer passport.
The key to catching Low lies in the eagerness of the IGP to strike a deal with the US Department of Justice (DOJ).
US is where Low received his BA education at Georgetown University, a bastion that is traditionally the favourite academic haunting ground of Arab VIP students.
The IGP has to renew his efforts not merely to work with Interpol, or, even Scotland Yard in the United Kingdom, but the DOJ.
The DOJ, believe it or not, enjoys a huge amount of latitude and leeway from President Donald Trump, specifically the White House.
Even if Low makes a huge financial contribution to the campaign coffers of Trump or potentially leading Democratic presidential candidate, former vice president Joe Biden, there is no way they will accept his financial overtures.
Especially when Low has now become a hot target of civil and criminal litigation.
But granted the fact that he has more than one passport, the key to squeezing Low financially, and globally, leans on how the Malaysian police work with the DOJ to block all transactions, with its headquarters in Brussels, to corner the proverbial rat.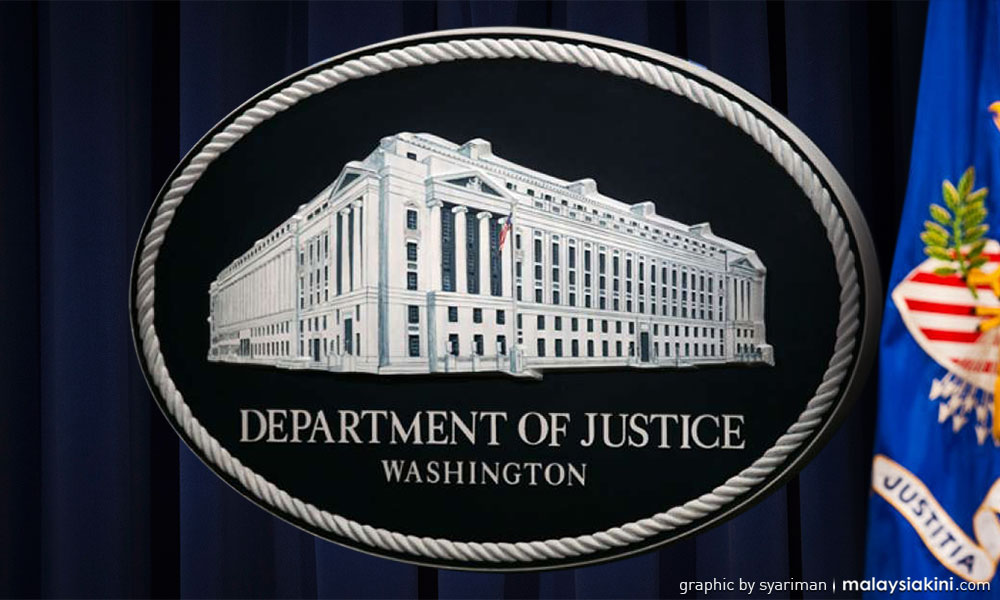 Attorney-general in Switzerland has been very helpful to uncover the financial shenanigans of Low over the past few years.
What Malaysia needs to do is to work closely with the DOJ and concurrently Interpol, Scotland Yard, even the Ministry of Public Security in China, in case Low remains in Macao or mainland China.
If Osama bin Laden could not get away with his murderous sprees, neither did Baghdadi, the head of Islamic State recently, there is no way Low can escape the fullest brunt of the law.
The IGP just have to activate an international team of tenacious investigators to work in a transboundary context.
Low must be caught, without which the billions of US dollars with which he and his family, together with allegedly Najib, has siphoned will set hidden in various off shore financial accounts.
Dr. Rais Hussin is President & CEO of EMIR Research, an independent think tank focused on strategic policy recommendations based on rigorous research.
中文
刊登在:星洲网 (Sin Chew).
在好莱坞电影《神鬼交锋》中,李奥纳多一直逃过当局的逮捕。同样的事情也发生在刘特佐身上。
全国总警长阿都哈密坦言,刘特佐一直逃过大马法律设下的天罗地网;并与提供他保护和庇护的国家合谋。
不论真假,塞浦路斯似乎正在检讨让刘特佐留下来的条件。塞浦路斯可能会撤销他的护照。
逮住刘特佐的问题不仅限于他是一马发展公司的罪魁祸首──不是幕后操纵,因为导致一马发展公司惨败的主要策划者是前首相纳吉──而是要让他放弃他的所有护照。
毕竟、圣基茨、英属维尔京群岛之类的地方,甚至是托尔托拉之类的海外实体,都可以顺应刘特佐的兴致,为他提供新的护照。
抓住刘特佐的关键在于他渴望与美国司法部达成协议。因为刘特佐曾在美国的乔治城大学获得学位,而那里一直以来都是阿拉伯王公贵族学生最喜欢的学术基地。
全国总警长不仅要与国际刑警组织合作,甚至,要和英国苏格兰场,以及美国司法部合作。
美国司法部,信不信由你,享有不受总统特朗普,尤其是白宫方面的干预和自由。即使刘特佐为总统特朗普、或潜在的民主党候选人、前副总统拜登的竞选活动做出巨大的财务资助,他们也不能接受刘特佐的财务建议──尤其是当刘特佐本人现时是民事和刑事诉讼的目标人物。
全国总警长想要将刘特佐逮捕归案是正确的。但是,有鉴于刘特佐拥有不止一本护照这一事实,在全球范围内,截断刘特佐的资金才是关键点,这取决于总警长与美国司法部如何合作,截断其所有环球银行间金融电讯网络(SWIFT)交易,该协会总部位于布鲁塞尔,就能将这只老鼠逼入困境。
通过授权阻止刘特佐进入SWIFT银行系统以转移其数十亿美元的剩余资产,刘特佐就会感到资金紧缩。在过去几天,瑞士总检察长发现了更多刘特佐的财务骗术证据。大马需要做的就是与美国司法部以及国际刑警组织、苏格兰场、甚至和中国公安部密切合作,如果刘特佐潜逃至澳门或中国大陆的话。如果奥沙马无法逃过其疯狂杀人的罪行,伊斯兰国首领巴格达迪最终也难逃一死,刘特佐就不能逃过法律的制裁。总警长只需要启动一只由全球调查人员组成的团队以在跨境范围内展开工作,我们必须抓住刘特佐,他和其家人,以及前首相纳吉,据说将数十亿美元匿藏在各个海外银行户头。
莱斯福贤是EMIR Research的总裁兼首席执行官,EMIR Research是一个独立的智囊团,专注于根据严格的研究提出战略政策建议。
In this article