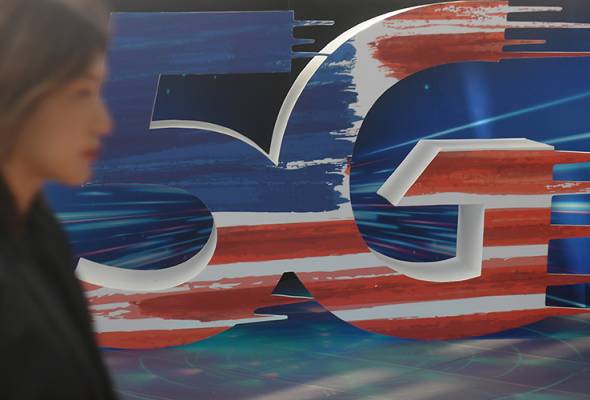 English
Published in BusinessToday, AstroAwani, TheMalaysianInsight & Mysinchew, image by AstroAwani.
Given that the cabinet is expected to deliberate and decide this week (April 19, 2023), on the way forward for a credible roll out of 5G in Malaysia, and after exhaustive research and evidence-based op-eds numbering almost 20 on the same by EMIR Research, it is time to spell out the specific path that can be taken and resolve this issue once for all for the benefit of the MANY moving away from the proven failure of Single Wholesale Network (SWN) worldwide, to the successful model of Multiple Wholesale Network (MWN), globally.
DNB to become 100% owned by major Malaysian Mobile Network Operators (MNOs) that will ensure 80% Coverage of Populated Area (CoPA) by end-2023. MNOs will maximize efficiencies by leveraging on existing assets, expertise & partner ecosystems to improve affordability to Rakyat.
Specific Waypoints
MNOs to hold 100% equity in DNB. Shareholders will have equal and fair rights consistent with the Companies Act.
Government will divest shares in DNB to MNOs – relieving Government from the burden of operating and funding DNB. Government will also recover all the capital invested in DNB. No golden share is required as Government has oversight and can regulate industry via MCMC.
Spectrum in DNB i.e., 700Mhz and 3500Mhz to be converted to Spectrum Assignment. MNOs will be committed to invest as there is stability of operations. This will also boost foreign investors confidence in the industry, exciting KLSE, whilst providing additional monies to government coffers. Government should consider waving upfront spectrum costs as well as postponing annual fee as to cushion the burden MNOs will inherit from DNB and therefore provide more financial power to invest in network improvement and cost reduction for the benefit of end-consumer (refer to EMIR Research earlier publication "Malaysian 5G Rollout — Spectrum Economics & Deadweight Loss").
Government to immediately reinstate technology neutrality to help expedite the 5G coverage to 80% and to improve network efficiency and customer experience.
Implementation plan
MNOs must commit to continue DNB rollout without delays, with assurance of achieving 80% CoPA by end-2023 by leveraging on their existing asset base (e.g. sites, fiber), this will expedite rollout and drive down costs.
MNOs will reflect the benefit from the lower costs to new access commercial construct. This will improve affordability of 5G services to the Rakyat. MNOs shall also provide equal and non-discriminatory access to all access seekers.
Improve rural 5G coverage using MNOs' existing spectrum (via technology neutrality) and assets as well as using 700Mhz spectrum more efficiently.
Enhance national high-speed broadband to 100% rural coverage leveraging on available innovative satellite broadband system and making use of coverage spectrum i.e., sub 1 GHZ band like 700 MHZ.
MNOs who acquire the interest in DNB must subscribe and sign for a stringent conditions that will be determined by the MCMC in terms of service quality, service coverage and service level guarantees with specific timelines that will be technically tracked with independent zeal failing which will subject to punitive fines and other measures that is deemed to be fair and just towards ensuring aims and objectives of an efficient and effective 5G roll out are attained in timely fashion.
Execution timeline
Q22023 – Conduct full due diligence and provide implementation plan & financials to the government. MNOs to acquire equity equally in DNB, post detailed due diligence.
Q22023 – Effect equity transactions while DNB continues to implement the current roll out.
Q2023 – Immediate mobilization of MNOs team to manage DNB to ensure the continuous roll out of DNB. The combined experience will be beneficial rollout compared to the current resources.
End 2023 or earlier – Achieve 80% CoPA.
Once 50% of data traffic is on 5G, transition to Multiple Wholesale Network for increased network resiliency and improved customer experience, while driving innovation through infrastructure-based competition.
Benefits to stakeholders
1. Government
Relieve government's of funding commitment and burden in addition to complete cost recovery.
Additional monies to government coffers from spectrum assignments, hence a sustainable cashflow for the government.
Benefits from 100% of taxes and duties instead of 65%.
MNOs must take full responsibility and accountability on the execution and assured achievement of CoPA by end 2023 or earlier.
Drive innovation through competition, mitigate further brain drain from industry ecosystem.
2. Rakyat
Attaining 80% CoPA by end 2023 leveraging on DNB and MNOs capabilities, resources and existing assets, including but not limited to sites, fiber etc., further amplified by MNOs immediate and holistic understanding of customer behavior, usage pattern, traffic bandwidth management, and demographics.

Attaining national high-speed broadband to 100% rural coverage using innovative satellite broadband system consistent with end user requirement and usage pattern (Figure 1).

Improve rural 5G coverage using MNOs existing spectrum through technology neutrality and assets, riding on 700MHz spectrum more efficiently (Fixed Wireless Access)

.

Compliment 5G Rollout with the current 4G services to maximize efficiencies and drive down costs and improve customer experience depending on customer needs and usage pattern.

MNOs must reflect the benefit of lower costs to the New Access Agreement to improve affordability of 5G services to the People.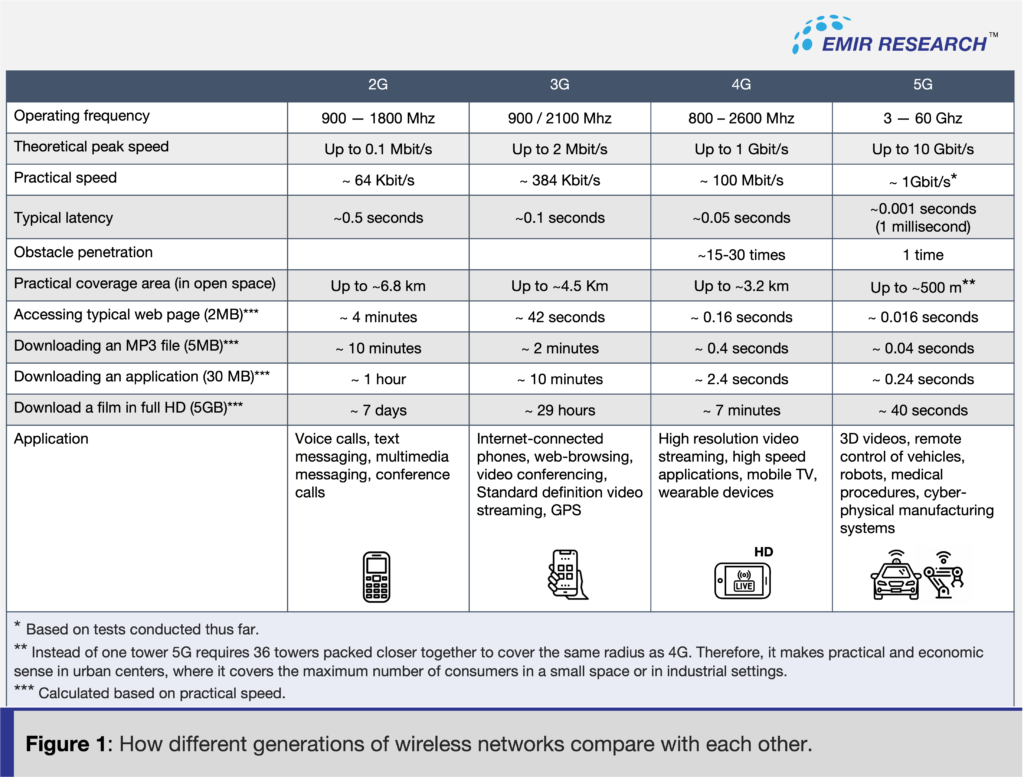 Let us get clever for once drawing experiences from the global wisdom out there, where more than 156 countries and territories have taken the competition route. Let us get clever by replicating the successful model globally. Let us get clever for the people and the nation.
Dr Rais Hussin is the president and chief executive officer of EMIR Research, a think tank focused on strategic policy recommendations based on rigorous research.
In this article