English
Published by Malay Mail & Sin Chew, image from Malay Mail.
1. Malaysia, unknown to many, was one of the first country to challenge "Apartheid" in South Africa. The late Prime Minister Tunku Abdul Rahman was dead set against the white minority tyrannising the black majority of Africa; what more to put Nelson Mandela and his freedom loving colleagues on indefinite detention at Robbins Islands.
2. Unbeknown to Malaysians too, the late Tunku Abdul Rahman, subsequently the first Secretary General of the Organisation of Islamic Cooperation (OIC), with its head office in Jeddah.
3. But even before Malaysia was fending for South Africa, or, Angola, where Malaysia sent its first contingent of peace keepers in the 1960s to keep the warring factions at peace, with the help of Cuba, Malaysia was in favour of supporting the Palestinians too.
4. Indeed, one of the first funds, to help Palestinian Liberation Organisation (PLO) become a fledgling entity, came from Malaysia with the permission of Tunku Abdul Rahman again in 1967.
5. Whether Blacks, Arabs, or, Angolans, the foreign policy of Malaysia has always had a central thrust: it is based on principled realism. When the cause is just, Malaysia will be there. This is true in Malaysia's presence in Bosnia in 1992-1994 as it was in Somalia soon after the Cold War in 1989.
6. Malaysia, however, is doubtful that United Arab Emirates's recent recognition of Israel can lead to any discernible two state solutions that Malaysia supports.
7. One, current Prime Minister Benjamin Netanyahu has not shown any interest in a two state solution. If this formula is not globally supported, United Arab Emirates (UAE) — no doubt a strategic country — would have to expend much energy to persuade more Muslim countries to accept its decision, when the focus should be on global Muslim economic revival amidst a global pandemic that is adding 1 million cases globally every four days.
8. Thirdly, this agreement is the handiwork of Jared Kushner, albeit with the endorsement of President Donald Trump. Yet, the reputation of Jared in Washington DC is now "Secretary of Failures". Be it pandemic or Sino-US relationship, everything he has touched, has led to failure. When asked by New York Times how much does he know the Middle East, Jared Kushner answered in an arrogant, if not inane manner: "I have read 23 books in it."
9. Fourthly, Malaysia is against this decision by any one parties in the Middle East to recognise Israel, despite the fact that Egypt and Jordan have done so in the last 26 years. The objections are simple: Despite the good will of the two Arab and now the third Arab country, Israel continues with his annexation of West Bank and Gaza since 1967, which is against the Geneva Convention and the many UN resolutions against it.
10. Finally, precisely because neither President Trump nor his son in law Kushner have the depth and expertise to understand the brittle nature of the Middle East, they shouldn't meddle in it at the last quarter of their tenure.

11. Indeed, what is the point of making an agreement with Israel, only to see Trump potentially failing at his re-election on November 3rd 2020. To be sure, diplomacy is meant to last, nor made to break. Trump and Kushner have crossed the thin red line.
12. The future of UAE is to work with Asian and European Union (EU) countries to give Palestinians their overdue two state solutions. Not to recognise Israel in a way that will make it go through an enforced amnesia of side-lining the plight of the Palestinians completely, to the degree that their well-deserved Independence are neglected over the course of time.
Dr. Rais Hussin is President & CEO of EMIR Research, an independent think tank focused on strategic policy recommendations based on rigorous research.
Bahasa Melay
Diterbitkan oleh Malaysiakini & Berita Harian, gambar-gambar daripada Malaysiakini.
Malaysia, yang tidak diketahui oleh kebanyakan orang, merupakan antara negara pertama yang mencabar dasar Apartheid di Afrika Selatan.
Almarhum perdana menteri Tunku Abdul Rahman dengan tegas menentang minoriti kulit putih yang menindas majoriti kulit hitam di Afrika, apatah lagi untuk meletakkan Nelson Mandela dan rakan-rakannya yang cinta akan kebebasan dalam tahanan tanpa had di Robbins Islands.
Tidak diketahui oleh rakyat Malaysia juga, bahawa almarhum Tunku Abdul Rahman seterusnya menjadi setiausaha jeneral pertama dalam Pertubuhan Kerjasama Islam (OIC) dengan ibu pejabatnya di Jeddah.
Tetapi bahkan sebelum Malaysia berjuang untuk Afrika Selatan atau Angola – Malaysia mengirim kontinjen penjaga keamanan pertama pada tahun 1960-an untuk menjaga keamanan puak-puak yang berperang dengan bantuan Cuba – Malaysia memihak untuk menyokong orang Palestin juga.
Sesungguhnya, salah satu dana pertama untuk membantu Organisasi Pembebasan Palestin (PLO) menjadi entiti pemula, datang dari Malaysia dengan izin Tunku Abdul Rahman lagi pada tahun 1967.
Sama ada orang kulit hitam, Arab, atau Angola, dasar luar Malaysia sentiasa mempunyai teras: ia berdasarkan realisme berprinsip.
Apabila penyebabnya adil, maka Malaysia akan berada di sana.
Ini berlaku dalam kehadiran Malaysia di Bosnia pada tahun 1992-1994 seperti di Somalia sejurus selepas Perang Dingin pada tahun 1989.
Bagaimanapun, Malaysia berasa ragu-ragu bahawa pengiktirafan oleh Emiriah Arab Bersatu terhadap Israel baru-baru ini boleh membawa kepada sebarang penyelesaian dua negara yang jelas.
Pertama, perdana menteri Israel sekarang Benjamin Netanyahu tidak menunjukkan minat terhadap penyelesaian dua negara.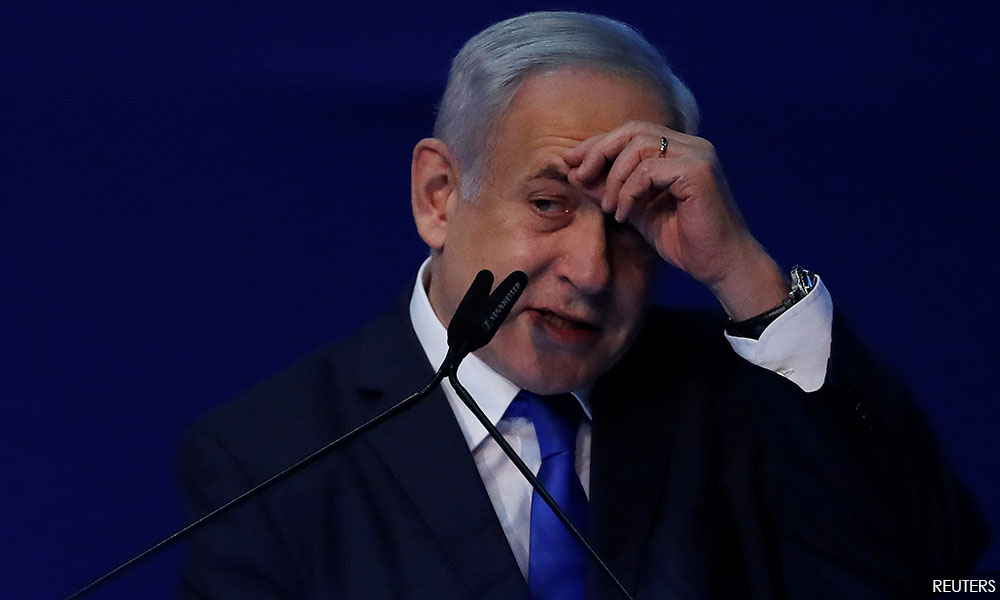 Sekiranya formula ini tidak disokong secara global, Emiriah Arab Bersatu (UAE) – tidak diragukan lagi negara yang strategik – harus mengerahkan banyak tenaga untuk meyakinkan lebih banyak negara Islam bagi menerima keputusannya, ketika fokusnya seharusnya pada kebangkitan ekonomi global umat Islam di tengah-tengah pandemik global yang menambah satu juta kes di seluruh dunia setiap empat hari.
Ketiga, perjanjian ini adalah hasil karya Jared Kushner walaupun dengan sokongan Presiden Donald Trump.
'Setiausaha kegagalan'
Namun, reputasi Jared di Washington DC kini adalah "setiausaha kegagalan".
Sama ada pandemik atau hubungan China-AS semua yang disentuhnya telah menyebabkan kegagalan.
Ketika ditanya oleh New York Times tentang berapa banyak yang diketahui olehnya tentang Timur Tengah, Jared Kushner menjawabnya dengan sombong, jika tidak dengan cara yang tidak masuk akal:
"Saya telah membaca 23 buku di dalamnya."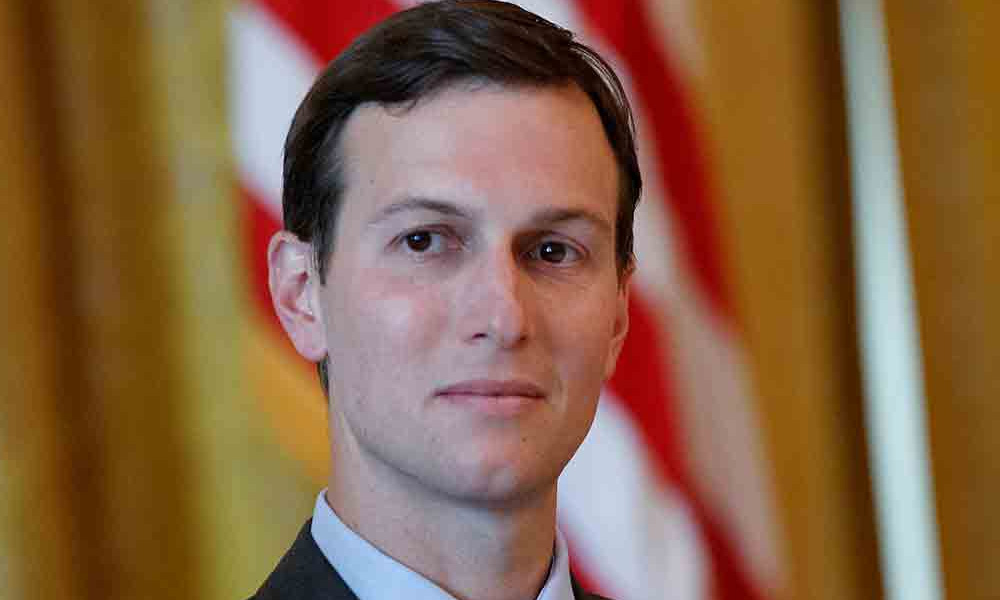 Keempat, Malaysia menentang keputusan ini oleh sebarang pihak di Timur Tengah untuk mengiktiraf Israel walaupun Mesir dan Jordan telah melakukannya dalam 26 tahun terakhir.
Bantahannya mudah. Walaupun ada muhibah dari kedua-dua negara Arab dan sekarang negara Arab ketiga, Israel tetap meneruskan penguatkuasaan di Tebing Barat dan Gaza sejak 1967.
Ia bertentangan dengan Konvensyen Geneva dan banyak resolusi Persatuan Bangsa-Bangsa Bersatu (PBB).
Akhirnya, Presiden Trump mahupun menantunya Kushner tidak memiliki kedalaman dan kepakaran untuk memahami sifat rapuh di Timur Tengah.
Mereka tidak seharusnya campur tangan dalam hal tersebut pada suku terakhir tempoh lantikan mereka.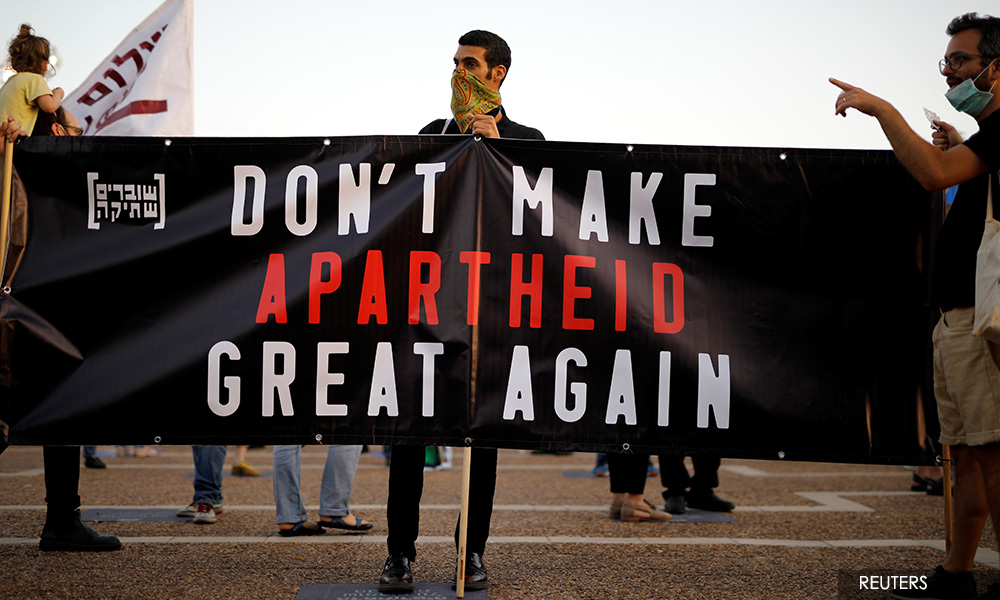 Sesungguhnya, apa gunanya membuat perjanjian dengan Israel hanya untuk melihat Trump berpotensi gagal dalam pilihan raya semula pada 3 November 2020.
Yang pasti, diplomasi bertujuan untuk bertahan dan bukannya dibuat untuk memecahkan.
Trump dan Kushner telah melebihi had di mana tingkah laku mereka tidak dapat diterima lagi.
Masa depan UAE adalah untuk bekerjasama dengan negara-negara Asia dan Kesatuan Eropah (EU) bagi memberikan penyelesaian dua negara yang telah lama tertangguh kepada rakyat Palestin.
Bukannya dengan mengiktiraf Israel dengan cara yang akan membuatnya lupa akan kesusahan rakyat Palestin sehingga tahap peluang kemerdekaan yang layak mereka kecapi selama ini diabaikan.
Dr. Rais Hussin merupakan Presiden & CEO EMIR Research, sebuah organisasi pemikir bebas yang berfokuskan kepada pencernaan saranan-saranan dasar strategik berteraskan penyelidikan yang terperinci, konsisten dan menyeluruh.
In this article