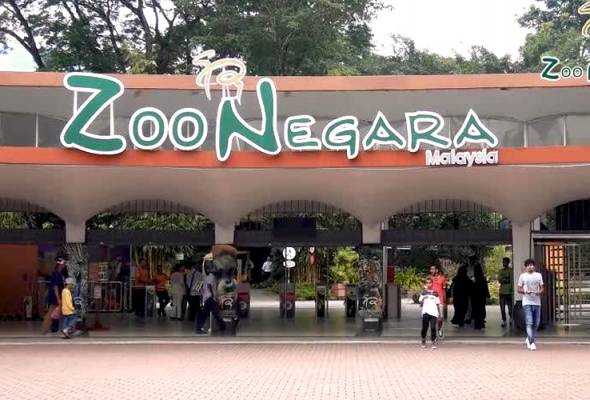 English
Published by Astro Awani, The Sun Daily, Bernama & Focus Malaysia, images from Astro Awani.
Since the National Zoo is currently not in a good financial position due to the government's decision to stop giving them funding, it is the right time for a strategic public-private partnership (PPP) that will not only save the National Zoo but place it on a more sustainable footing moving forward.
Shamsul Anuar Nasarah, Minister of Energy and Natural Resources was reported as saying the Zoo and permanent exhibit operators should not continue to rely on Putrajaya to cover their operating costs.
Although the National Zoo's funding has been handled exclusively by private institutions, specifically by non-governmental organisations (NGOs) and public donations, the government should not shirk its essential duty to ensure the financial viability and sustainability of the National Zoo.
The government is also able to assist by providing the National Zoo with a matching grant that will undoubtedly be able to save our National Zoo from entire closure due to Covid-19 pandemic, combined with the fund by the NGO and public donation.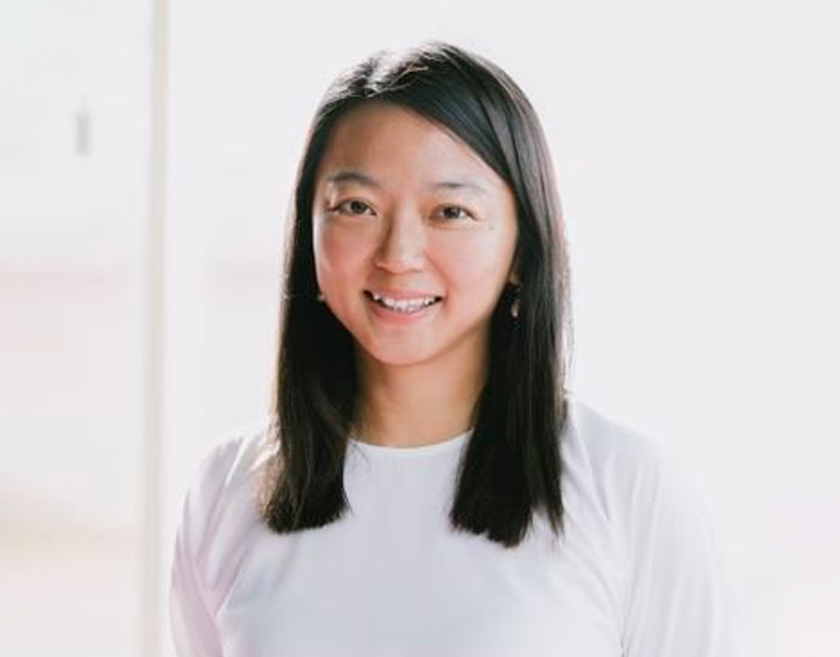 The survival of the country against the pandemic means a great deal to the National Zoo since it mostly depends on the number of visitors together with the ample funds and donation by people.
Dr Mat Naim Ramli, Director of the Zoo Negara Zoology, Veterinary & Giant Panda Conservation Centre, reported Zoo Negara is facing a financial crisis and is expected to have just three months of emergency funding due to the third wave of infection with Covid-19.Indeed, this is not a good situation to our National Zoo because they should not bear many burdens due to the pandemic, especially the animals that are not supposed to be the victim of circumstances during this unprecedented moment.
Not just that, it will be a real challenge for the National Zoo to recover during the Conditional Movement Control Order (CMCO) as it is undoubtedly challenging to achieve ticket sales collection, product and service sales at this time.
Shamsul said that his ministry had consulted industry players and the Malaysian Association of Zoological Parks and Aquaria to review the rules governing their operations under the Wildlife Conservation Act to ensure the sustainability and welfare of the animals.
Nevertheless, the government should consider the PPP as a way to alleviate the financial problem faced by the National Zoo, which is a cooperative agreement between the public and private sectors to help the National Zoo during the crisis.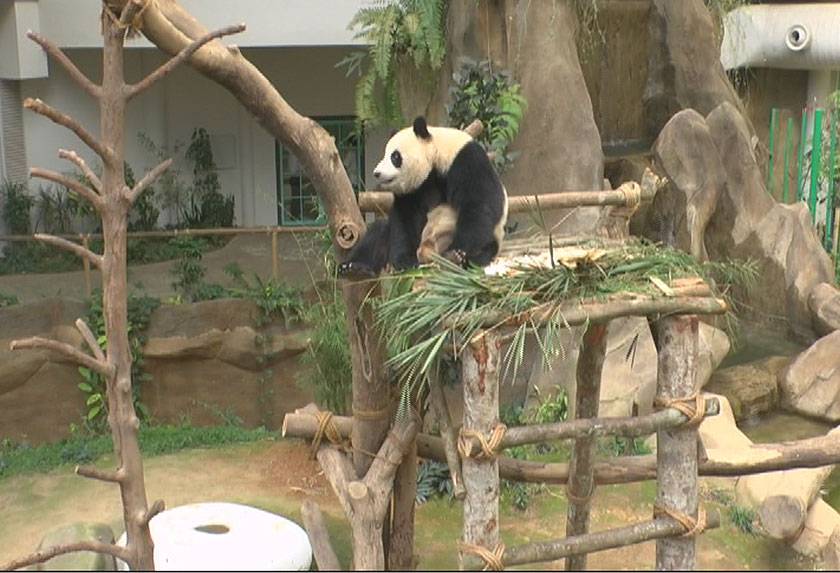 Perhaps day-to-day operations should be handled by the private sector and the government should continue to support the National Zoo in other ways, such as the distribution of capital expenditure between the government and the private sector, while the Zoo's operating expenditure can be entirely managed by the private sector.
As to further resolve the financial issue, the government should continually review to temporarily suspend other unnecessary funding for less impacted institutions and focus more on the National Zoo's challenges at the moment, perhaps even putting the National Zoo under any Yayasan or Trust.
This also involves the tax incentives for private sponsors as to how the government agreed in the Budget 2020 to lift the tax-deductible cap for funding activities related to the arts, culture and heritage.
It will also be valuable for the National Zoo during the pandemic crisis as to how the government plans to seize the attention of private sponsors and convince them to fund the arts, culture and heritage sector in Malaysia.
Additionally, the DAP MP Hannah Yeoh also said the RM85.5 million budget planned for the government unit Special Affairs Department (Jasa) could instead be used for several other things such as funding the Zoo Negara's operations for around seven years.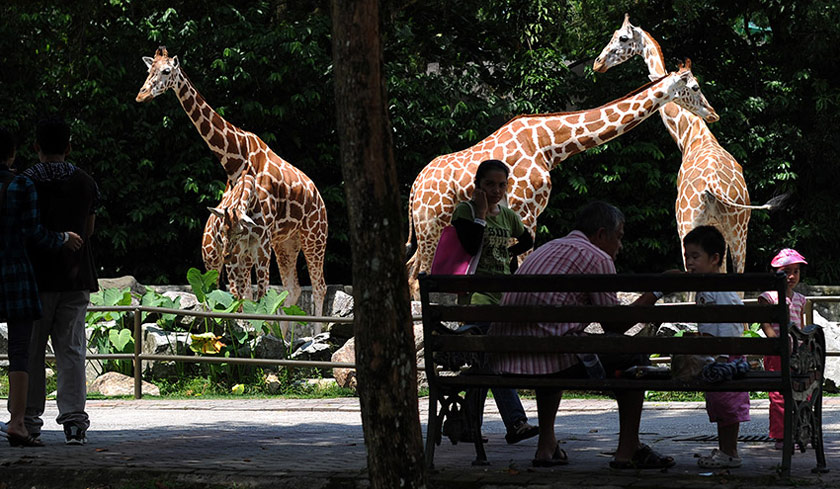 If we take Perak as an example, the state government mentioned they could possibly allocate the fund to the Taiping Zoo that requires RM400,000 per month roughly for operating costs.
While our National Zoo takes around RM1 million per month for its operational costs and is completely larger than Taiping Zoo, it will probably be manageable through the collaboration of fund by a successful PPP.
The situation can be linked to private institutions receiving government funding on an annual basis, such as Tunku Abdul Rahman University College, which is an excellent example of how the government should continuously fund the Zoo Negara despite privatisation.
Furthermore, the government may want to tackle the problem through effective measures to attract foreign investments, which means that something needs to be done to attract international organisations that are potentially interested in investing in Zoo Negara.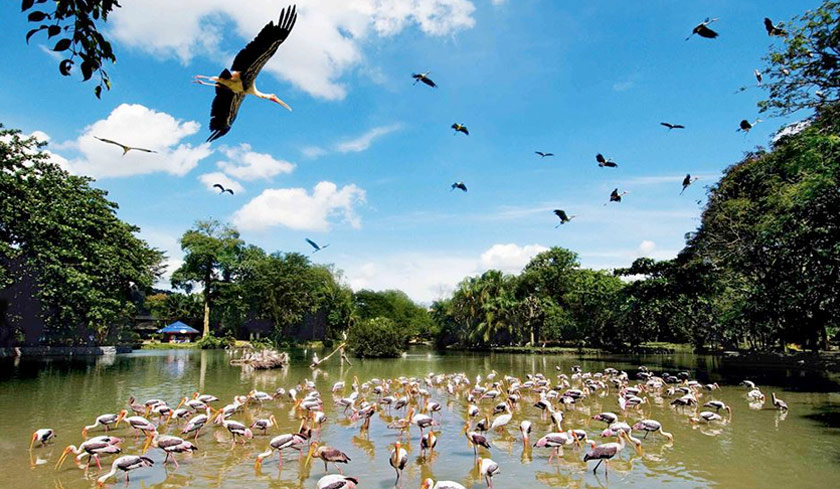 Recently, a well-known individual Ustaz Ebit Liew has also received a call for help by Zoo Negara to save the animals there due to the third wave of Covid-19 infection that has made it difficult for the Zoo to make enough income for animal care.
Dr Mat added the National Zoo had not received any assistance since the CMCO started on October 14, and hence there is the expectation the government can successfully come up with something to help them during the crisis.
Thus, the government should ensure the crisis will not continue to threaten the National Zoo due to the third wave of Covid-19 infection by rapidly deciding the best options to help zoos manage the operational costs, perhaps continuing to fund the Zoo without hesitation by PPP, for example.
Farhan Kamarulzaman is Research Assistant at EMIR Research, an independent think tank focused on strategic policy recommendations based on rigorous research.
Bahasa Melayu
Diterbitkan oleh The Malaysian Insight, Utusan Borneo (Sabah) & Berita Harian.
Memandangkan kedudukan kewangan Zoo Negara tidak begitu kukuh ketika ini kerana keputusan kerajaan untuk menghentikan pemberian dana kepada mereka, maka ini adalah masa yang tepat untuk perkongsian awam-swasta (PPP) strategik.
Ia bukan sahaja dapat menyelamatkan Zoo Negara tetapi menempatkannya di landasan yang lebih lestari ke hadapan.
Dilaporkan Menteri Tenaga dan Sumber Asli, Shamsul Anuar Nasarah berkata zoo dan pengendali pameran tetap tidak harus terus bergantung kepada Putrajaya untuk menampung kos operasi mereka.
Walaupun pembiayaan Zoo Negara dikendalikan secara eksklusif oleh institusi swasta, khususnya oleh badan bukan kerajaan (NGO) dan sumbangan orang ramai, kerajaan tidak boleh melepaskan tugas hakiki mereka untuk memastikan daya maju kewangan dan kelestarian Zoo Negara.
Kerajaan juga dapat membantu dengan memberikan geran yang sepadan kepada Zoo Negara diikuti dengan gabungan dana oleh NGO dan sumbangan orang ramai yang pasti dapat menyelamatkannya daripada penutupan penuh gara-gara wabak Covid-19.
Kelangsungan negara terhadap wabak tersebut sangat memberi kesan kepada Zoo Negara kerana ia banyak bergantung kepada jumlah pengunjung, dana dan sumbangan yang mencukupi oleh orang awam.
Pengarah Zoologi, Veterinar dan Pusat Konservasi Giant Panda Zoo Negara, Dr Mat Naim Ramli melaporkan ia menghadapi krisis kewangan dan dijangka mempunyai dana kecemasan selama tiga bulan sahaja gara-gara gelombang ketiga jangkitan Covid-19.
Ternyata ini bukanlah situasi yang baik bagi Zoo Negara kita kerana mereka tidak seharusnya menanggung beban yang banyak akibat wabak tersebut, terutamanya haiwan yang tidak perlu menjadi mangsa keadaan ketika detik yang belum pernah terjadi sebelum ini.
Bukan hanya itu, ia akan menjadi cabaran nyata bagi Zoo Negara untuk kembali pulih semasa Perintah Kawalan Pergerakan Bersyarat (PKPB) kerana ia sudah pasti mencabar untuk mencapai penjualan tiket, penjualan produk dan perkhidmatan pada masa ini.
Shamsul berkata kementeriannya berunding dengan pemain industri dan Persatuan Taman Zoologi dan Aquaria Malaysia untuk mengkaji peraturan yang merangka operasi mereka di bawah Akta Pemuliharaan Hidupan Liar untuk memastikan kelestarian dan kesejahteraan haiwan.
Walaupun begitu, kerajaan harus mempertimbangkan PPP sebagai cara untuk meredakan masalah kewangan yang dihadapi oleh Zoo Negara iaitu perjanjian kerjasama antara sektor awam dan swasta untuk membantu Zoo Negara semasa krisis.
Kemungkinan operasi harian harus dikendalikan oleh sektor swasta dan kerajaan harus terus menolong Zoo Negara dengan cara lain seperti pengagihan perbelanjaan modal antara kerajaan dan sektor swasta sementara perbelanjaan mengurus zoo dapat diuruskan sepenuhnya oleh sektor swasta.
Bagi menyelesaikan lagi masalah kewangan, kerajaan harus terus mengkaji untuk menghentikan sementara dana lain yang tidak perlu bagi institusi yang kurang terjejas dan perlu lebih fokus pada cabaran Zoo Negara pada masa ini, bahkan mungkin meletakkan Zoo Negara di bawah Yayasan atau Amanah.
Hal ini juga melibatkan insentif cukai untuk penaja swasta seperti bagaimana kerajaan telah bersetuju untuk meningkatkan potongan cukai kepada mereka yang menaja kegiatan berkaitan kesenian, kebudayaan dan warisan dalam Belanjawan 2020.
Ia akan turut bermanfaat bagi Zoo Negara semasa krisis pandemik seperti perancangan kerajaan untuk menarik minat penaja swasta dan meyakinkan mereka untuk membiayai sektor kesenian, kebudayaan dan warisan di Malaysia.
Selain itu, Ahli Parlimen DAP Hannah Yeoh juga mengatakan anggaran RM85.5 juta yang diperuntukkan untuk Jabatan Hal Ehwal Khas (Jasa) sebaliknya boleh digunakan untuk beberapa perkara lain seperti membiayai operasi Zoo Negara selama sekitar tujuh tahun.
Dengan mengambil Perak sebagai contoh, kerajaan negeri menyebut bahawa mereka mungkin dapat memperuntukkan dana kepada Zoo Taiping yang memerlukan kira-kira RM400,000 sebulan untuk kos operasi.
Walaupun Zoo Negara kita memerlukan sekitar RM1 juta sebulan untuk kos operasinya dan ternyata lebih besar daripada Zoo Taiping, ia mungkin dapat dikendalikan dengan jayanya melalui kerjasama dana oleh PPP.
Situasi ini berkait rapat dengan institusi swasta yang menerima dana kerajaan setiap tahun seperti Kolej Universiti Tunku Abdul Rahman iaitu contoh terbaik bahawa kerajaan harus terus membiayai Zoo Negara walaupun diswastakan.
Seterusnya, kerajaan mungkin ingin mengatasi masalah tersebut melalui angkah berkesan untuk menarik pelabur asing, iaitu bermaksud bahawa sesuatu harus dilakukan untuk menarik minat organisasi antarabangsa yang berpotensi ingin melabur dalam Zoo Negara.
Baru-baru ini, seorang individu terkenal Ustaz Ebit Liew juga menerima panggilan untuk membantu Zoo Negara bagi menyelamatkan haiwan di sana kerana gelombang ketiga jangkitan Covid-19 menyukarkan zoo untuk menjana pendapatan yang mencukupi untuk penjagaan haiwan.
Dr Mat menambah Zoo Negara tidak menerima bantuan sejak PKPB bermula pada 14 Oktober 2020 sambil menanam harapan agar kerajaan berjaya melakukan sesuatu untuk menolong mereka semasa krisis ini.
Oleh itu, kerajaan perlu memastikan krisis Covid-19 tidak terus mengancam Zoo Negara gara-gara gelombang ketiga jangkitan Covid-19 dengan segera memutuskan pilihan terbaik untuk membantu zoo dalam menguruskan kos operasinya, mungkin terus membiayainya tanpa ragu-ragu dengan PPP contohnya.
Farhan Kamarulzaman merupakan Pembantu Penyelidik di EMIR Research, sebuah organisasi pemikir bebas yang berfokuskan kepada pencernaan saranan-saranan dasar strategik berteraskan penyelidikan yang terperinci, konsisten dan menyeluruh.
In this article