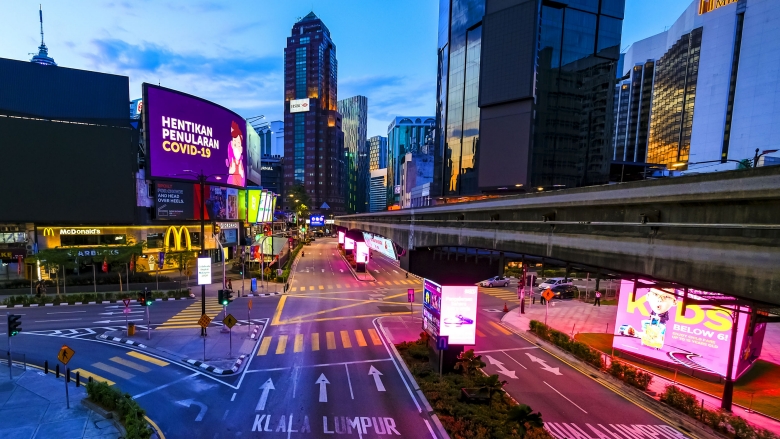 EMIR Research's official media release:
English
Published by EMIR Research, image from The World Bank.
Introduction
Focus group discussion (FGD) is an important component of the qualitative phase of the EMIR Research Quarterly Poll. It is used in order to gauge the emerging issues that come direct from its participants (discussants) – the rakyat. Hence, it is like the pulse coming out from the ground, so to speak.
The themes, or recurring descriptions and statements, that emerged as the outcome of this FGD will then be formulated into the close-ended questionnaire items for a state-wide survey to be conducted at the quantitative phase of the EMIR Research Quarterly Poll.
The quantitative exercise serves to validate, verify and confirm the findings of the FGDs in a measurable and statistically accurate manner. This is done to ensure that the survey questions are empirically reflective or representative of the perspectives and concerns of the rakyat.
We have completed the qualitative phase of the EMIR Research Quarterly Poll and are now at the analysis stage of the quantitative phase of the poll. We intend to release the findings of the poll soon.
However, for the first time we are releasing first the findings of the FGD for the 3Q20 EMIR Research Poll. We have conducted the FGD sessions from July 12 to July 30 involving a total of 11 FGDs representing the major sectors of the Malaysian population. A total of 63 discussants participated in the FGD.
What the FGD is all about?
The main concern of the FGDs was to capture the perspective of the rakyat, given their context and subculture. Therefore, it was designed to ask broad questions which would allow the participants to respond in their own words, freely share their perspectives and thick narrations revealing the ground reality.
These broad questions were grouped under four major themes – Wellbeing and Living Conditions, Economic Effects of the Covid-19 Pandemic, Government and Political Issues, and Political Support.
Additional probing, questions and prompts were added by each moderator of the FGD on the characteristics of the discussants.
For a more detailed explanation on the methodology adopted in organising the FGD, please refer to Annex 1.
DISCLAIMER
The findings of this FGD highlight the overall sentiment and patterns coming out from the discussants of the respective FGDs. However, these do not uncover the unique details of every group.
These details can be appreciated when reading the full report which will also be released shortly. And these narrations are worth reading to appreciate our unsung heroes (the discussants) who selflessly agreed to speak on behalf of the rakyat to help us reconstruct the ground reality. We, as researchers, kept our promise to them and delivered their message. Now, it is up to the public, the media and policymakers to gain the actionable insights from these FGD deliberations.
To read the full content, please click the button below.
Media Coverage:
In this article