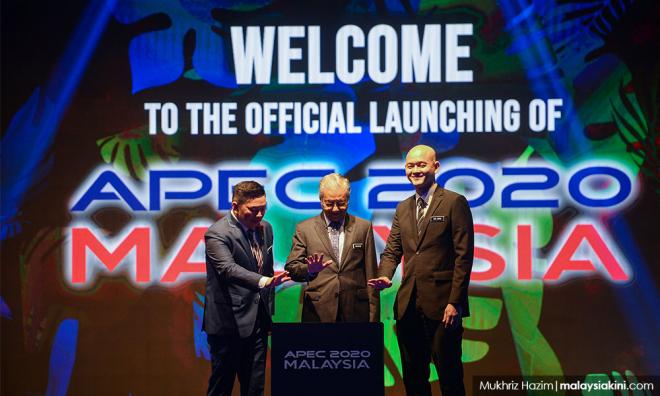 English
Published by Malaysiakini, Malay Mail, The Star & Sin Chew, images from Malaysiakini.
Malaysia is a trading country. Its gross domestic product is slightly above one-third of a trillion US dollars which means Malaysia has a lot of room to grow. After all, Indonesia made it as a trillion-dollar GDP. Although Indonesia has 10 times the population of Malaysia, Putrajaya is the first country in the Malay archipelago to have tackled poverty systematically and strategically.
Some policies such as the National Economic Policy (NEP) may have serious leakages, leading to corruption and false claims. Such as a freight transporter of the sugar trade to Sarawak. Instead of claiming one shipment has been made, reliable sources from anti-corruption agencies across the country have detected multiple false claims.
Making these false claims, it seems, has become more profitable than shipping the sugar to Sabah or Sarawak. Sometimes it is not the policy that is at fault, like the New Economic Policy. It is the implementation that scuttles the attainment of those lofty aims.
This year marks the coming of the Asia-Pacific Economic Cooperation or Apec summit. While Malaysia will be the first country to host Apec twice in 22 years, the previous one in 1998, as reported by The Diplomat, Prime Minister Dr Mahathir Mohamed is determined to make it his swan song.
As for after Apec, Mahathir has decided to trigger the oft-discussed leadership transition to Anwar Ibrahim.
Of course, there are murmurs of discontent that the handover should be May 2020. But this is more noise than anything else. Either way, the key is the free volition of both leaders to make Malaysia achieve great strides in international trade.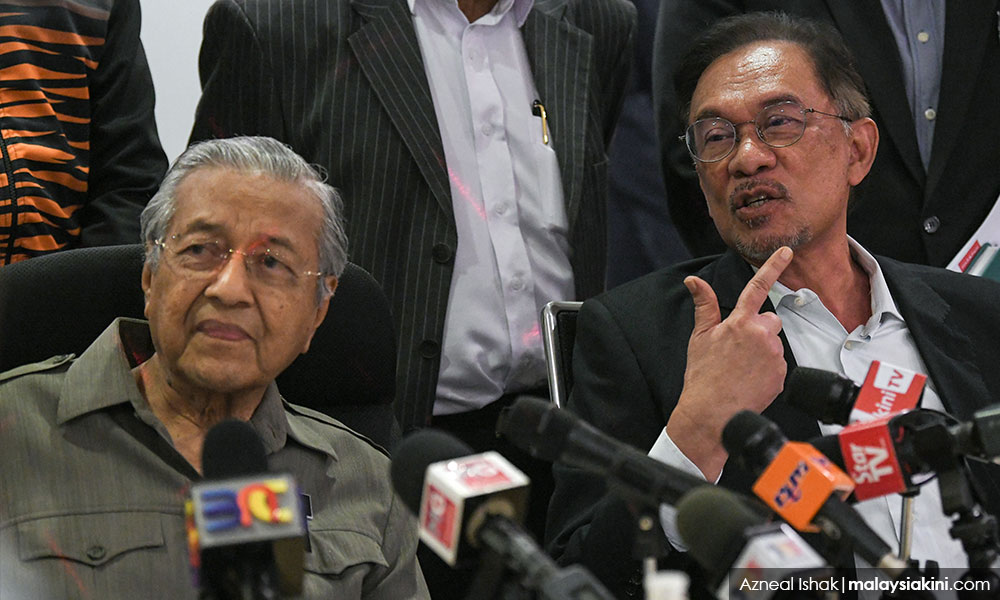 There are six reasons why Malaysia needs to take Apec seriously even though Apec is losing its steam. First of all, Hong Kong, one of the entities of Apec, will enter into a recession this year.
China's economic growth is merely 6.1 percent, too, not forgetting its US$2 trillion domestic debt bubble while the GDP of India halved from 9 percent to 4.5 percent between 2015-2019 due to multiple reasons like demonetisation and the ongoing BJP-led political instability.
Secondly, when the train ticket prices of Chileans were raised by a mere 4 cents, Chileans demonstrated in large numbers, leading to Santiago, the capital of Chile, cancelling Apec altogether in November 2019. The cost of living in Kuala Lumpur remains high. There is no telling if Malaysians would challenge the utility of Apec too. Times are indeed hard on many countries that are members of Apec. Indonesia alone experienced a shortage of US$120 billion in tax collection last year and roughly the same amount the year before.
Thirdly, the only bright spot is the US. Wall Street crossed the growth of 30 percent last week, only the fifth time in the history of the US. Given the strength of the US economy, Washington DC can decide to play coy. President Donald Trump – who is up for reelection anyway – won't be able to make it to the Apec summit again, indeed, the third time on a roll. In other words, other than the US, almost all major powers are stuttering to a stop. Mahathir, for the lack of better words, has to make Apec work and Anwar too, in order to maintain Malaysia's status as a trading nation.
Fourthly, it would be wrong to assume Apec is all about diplomatic pageantry and state ceremonies where the leaders get to strut themselves like a peacock. In 1994, under the leadership of President Suharto of Indonesia in Bogor, the member states agreed to focus on "sectoral liberalisation" which permits each country to deregulate their economy sector by sector rather than all in one go. Japan, US, China and all the rest were agreeable to this organic approach. If they had agreed once, a visionary Malaysia leader can persuade them to do it all over again.
Fifthly, Apec will involve all member states mindful of the trade and technology nationalism of the US and China. Both countries have to be brought to bear to understand that any kind of war will spook the market and even if Wall Street alone is doing better, the wall can crumble as it once did in the 2008-2009 global financial crisis.
Finally, the agenda of Apec has to lead the way for the Regional Comprehensive Economic Agreement (RCEP) to become an important template where India will not feel threatened by the economic prowess of China to subsidise its way in all industries; a fear shared by the US and Japan. Malaysia must shape up or ship out since some of the agendas would be carried over by what has been left behind by Chile when they cancelled the summit last November.
More importantly, Pakatan Harapan has to hold true to the work to reinvent Malaysia as "Malaysia Baru" based on open regionalism. Without the latter, Malaysia would be stuck in the rut. Putrajaya cannot get itself out of the middle-income trap nor can it assure voters and investors alike that it capable of pioneering a new strategic breakthrough for great and medium powers alike.
Dr. Rais Hussin is President & CEO of EMIR Research, an independent think tank focused on strategic policy recommendations based on rigorous research.
中文
刊登在:星洲网 (Sin Chew).
大马是一个贸易国。它的国内生产总值略高于一兆美元的三分一;这意味着大马有很大的发展空间。毕竟,印尼的国内生产总值达到一兆美元。尽管印尼的人口是大马的10倍,但布城还是马来群岛首个制度化和有策略地解决贫困问题的国家。
某些政策如国家经济政策(NEP)可能存在严重漏洞,从而导致贪污和虚报。例如将白糖运往砂拉越的货运。虽然真正只有一趟运输,可靠消息透露,全国各地的反贪机构发现他们却作出多趟虚报。这些虚报,看起来,比运往沙巴和砂拉越的白糖更加有利可图。有时候,并非是像新经济政策这样的政策的问题。是落实的过程阻碍实现这些崇高的目标。
今年,亚太经济合作组织(APEC)峰会将到来。大马是22年来第二度举办APEC峰会的首个国家,之前一次是在1998年,据外交官透露,首相敦马哈迪决定要将这场会议当成最后的功绩。
因为在APEC峰会之后,敦马哈迪决定将我们经常讨论的权力移交给安华。
当然,有人不满地抱怨说权力移交应该在2020年5月进行。但这个比其他东西都更重要。无论如何,关键在于两位领袖的自由意志,以让大马在国际贸易中取得更大进步。
尽管APEC正在失去其动力,有6大原因说明大马仍然需要重视APEC。首先,APEC实体之一的香港,今年将陷入衰退。
中国的经济增长仅为6.1%,别忘了其2兆美元的国内债务泡沫:而印度的GDP在2015年至2019年间从9%减半只4.5%,原因是废币和印度人民党的政治不稳定。
其次,当智利人的车票仅提高4仙时,智利人大规模示威,导致智利首都圣地亚哥,必须取消在2019年11月举办的APEC峰会。吉隆坡的生活费仍然很高。没有人知道大马是否也会挑战APEC的功效。很多APEC成员国确实经历着艰难的时期。去年,印尼的税收就少了1200亿美元,与前年的总额大致相同。
第三,唯一的亮点是美国。华尔街上周增长速度已经超过30%,是美国史上的第五次记录。有鉴于美国经济的实力,华盛顿可以决定扮演任何角色。实际上,即将竞选连任的总统特朗普无法连续3次出席APEC峰会。换句话说,除了美国,几乎所有大国都在停滞不前。首相敦马哈迪由于缺乏更好的话语,因此必须让APEC峰会和安华发挥作用,以维持大马作为贸易国的地位。
第四,认为APEC峰会完全是领袖必须使尽全力来展现自己魅力的外交盛会和国家典礼是错的。在1994年,在印尼总统苏哈多的领导下在茂物举办的峰会,成员国同意将重点放在"个别领域自由化",这允许每个国家可以按照领域而不是一次性地放宽管制。日本、美国、中国和其他所有国家都同意这种有机方法。如果他们一致同意,那么一向有远见的大马领袖就可以说服他们再做一次。
第五,APEC峰会将让所有成员国注意美国和中国的贸易和科技民族主义。两国都必须记住,任何形式的战争都会吓到市场,即使华尔街可以独善其身,但隔离墙也有可能崩溃,就像在2007年到2009年的全球金融危机。
最后,APEC峰会的议程必须为区域全面经济伙伴协定(RCEP)开路,以让其成为重要的板块,让印度不会因此受到中国经济实力处处资助其所有行业的威胁;这也是美国和日本共同过的恐惧。大马必须改进,不然就得离开,因为一些议程是智利取消2019年11月的峰会之后遗留下来的。最重要的是,希盟必须坚持以开放区域主义为基础重塑大马。不然,大马将陷入困境。布城不能摆脱中等收入陷阱,也无法向选民和投资者保证它有能力引领大国和中等强国开创新策略。
莱斯福贤是EMIR Research的总裁兼首席执行官,EMIR Research是一个独立的智囊团,专注于根据严格的研究提出战略政策建议。
In this article