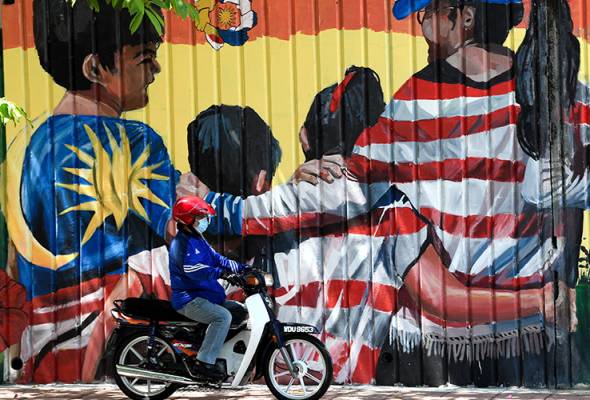 Englis
Published in Astro Awani, image by Astro Awani.
Following Prime Minister Dato' Sri Ismail Sabri Yaakob's announcement on discontinuing the memorandum of understanding (MoU) with the largest opposition coalition in the country – Pakatan Harapan (PH) – which was due to expire by July 31, does this signal that the 15th General Election (GE15) is around the corner?
In early July, sources from the Prime Minister's Office (PMO) revealed that GE15 is more likely to be held in November if there are no major floods, specifically in the East Coast of the Peninsula. Otherwise, March 2023 would be the alternative option.
However, is it possible for the Prime Minister to withstand the strong and unrelenting pressure from his own political party – United Malays National Organisation (UMNO) – so as to delay the GE for another six months since he is not the President, rather than expedite the matter?
Although Malaysia could finally reopen the international borders from April 1 onwards after over two years of the Covid-19 pandemic, the Ismail Sabri administration is still struggling to overcome multiple challenges and reeling from the economic fallout as a consequence of the Russia-Ukraine conflict, impact of climate change on non-traditional security, the rising cost of living and new Covid-19 variants.
Many industries still do not have sufficient manpower to support their operations due to complications in the foreign permit issuance and having to bear higher labour costs due to the introduction of the minimum wage of RM1,500 per month.
And the lower M40, B40 and hardcore poor individuals and households are still facing a tough time coping with associated living costs due to continuous rising food price inflation.
Let's now revisit some of the measures taken by the Ismail Sabri administration in response to the issues:
Export ban on chicken (current: partial export ban)
The government enforced the export ban on chicken effective June 1, 2022 to stabilise the price of chicken and ensure sufficient supply within Malaysia.
Two weeks later (June 14, 2022), the government allowed the export of free-range and black chickens. Yet, the ban remains for commercial broilers, round chicken, chicken cuts and day-old chicks (DOC).
Price ceiling for chicken and eggs (current: higher price ceiling)
Initially, the price ceiling for chicken between February 5 till June 30, 2022 was RM8.90 per kg. In contrast, the price ceiling for Grade A, B and C chicken eggs was RM0.43, RM0.41 and RM0.39 each, respectively.
With a new price ceiling from July, the standard round chicken in Peninsular Malaysia costs 50 sen higher – at RM9.40 per kg. On the other hand, the price ceiling for Grade A, B and C chicken eggs rose by two sen – at RM0.45, RM0.43 and RM0.41 each, respectively.
Sabah, Sarawak and Labuan experienced at least a few ringgit increases during the introduction of the new price ceiling for chicken – at RM11-RM11.30 per kg, RM9.80-RM12.90 and RM11.30, respectively.
Similarly, the price of grade A egg is at RM0.47 each in Sarawak, except in Limbang and Lawas (RM0.49 each), grade B at RM0.45 to RM0.48 and grade C at RM0.43 to RM 0.46. The price of grade A, B and C eggs in Sabah is RM0.50-RM0.51 each, RM0.49-RM0.50 and RM0.48-RM0.49, respectively.
For Labuan, the grade A egg is set at RM0.51 each, for grade B at RM0.50 and grade C at RM0.49.
Subsidy to chicken breeders (current: cash assistance for the B40)
The government allocated subsidies worth RM729.43 million to chicken breeders to counterbalance the effect of the price ceiling measure for chicken and eggs from February 5 to June 30, 2022. Nonetheless, the above initiative has been re-deployed to provide the B40 with additional cash assistance effective July.
RM630 million of cash assistance was diverted from the initial subsidy for chicken farmers, whereby an additional RM100 and RM50 is to be given for B40 households and singles, respectively.
Abolition of the Approved Permits (APs) on all food items
The previous policy requires APs for food imports. Effective May 18, 2022, anyone can import whatever food items to ensure sufficient supply nationwide.
Removal of subsidies for 2kg, 3kg and 5kg bottled cooking oil (from July 1, 2022)
Only the subsidy for cooking oil in 1kg polybag packages (i.e., sold at RM2.50 per packet) would not be affected.
As reported on Monday (July 25, 2022), the government will fix the maximum retail price for cooking oil in bottles within a week.
Export ban on cooking oil in 1kg polybag packages
Effective July 25, 2022, the government has banned the export of cooking oil in polybags to streamline enforcement against the smuggling of subsidised food items.
One-month free public transportation ride across Klang Valley
In conjunction with the opening of the MRT Putrajaya Line Phase 1, the government has a total of RM155 million in order to provide one-month free public transportation across the Klang Valley, including mass rapid transit (MRT), light rail transit (LRT), bus rapid transit (BRT), monorail and RapidKL buses from June 16, 2022.
RM500,000 worth of aid to flood victims in Baling, Kedah (as of July 5, 2022)
Recipients include the surviving family members of three people who died in the floods, whose families received RM10,000 each.
The 112 heads of households affected by the floods have also received RM1,000 worth of Bantuan Wang Ihsan (BWI) payments, RM2,500 to purchase essential items, and RM500 to purchase electrical goods and aid meant for house repairs.
Malaysian Family Flood Aid
The government has allocated RM1.4 billion to assist flood victims who were affected by the most severe flash flood across eight Malaysian states back in December 2021.
The package of assistance and facilities for flood victims included cash aid of RM1,000 for heads of households, RM10,000 for the next of kin of deceased flood victims and RM500 vouchers to buy new electrical goods.
The government's initiatives enumerated above will help reduce the financial burden of the rakyat.
Nevertheless, it is not sustainable in the long run. If income growth remains stagnant, people who are affected or struggling to cope with the rising cost of living will still run out of cash/savings within months and fall deeper into poverty and debt.
Financial assistance for flood victims and low-income communities is supposed to be a temporary measure by the government. When the poor cannot secure any jobs or extra income to sustain their living, they will continue to be trapped in poverty, regardless.
While politicians and political parties are busy plotting their next moves in anticipation of the GE, they should also re-prioritise and re-represent "perut economy" (or so-called tummy economy) in their electoral pledges.
As articulated by President and CEO of EMIR Research Datuk Wira Dr Rais Hussin during the launch of the inaugural National Worry Index (NWI) in November 2019, "perut economy" is the term employed to highlight the real-world and critical issues on the high cost of living, unaffordable housing, access to quality healthcare, unemployment (and under-employment) and access to quality education.
These issues remain the main worries among the rakyat and have become more acute since the emergence of the Covid-19 pandemic in 2020.
On top of these issues are food insecurity and climate change, among others, which should also be the main policy priorities and agenda of politicians and political parties.
When politicians and political parties revolve their policy focus around the perut economy and stake out their popularity and appeal and, therefore, compete and out-perform each other based on the related issues instead of the toxic mix of ethno-religious rhetoric, then we will be in a better and more secure position to move forward and go on to the next phase of development.
Politicians and political parties need to make sure that national unity is not jeopardised or that society is polarised by incitement to racial and religious sentiments that distract and detract from the issues that matter to the rakyat and nation, including also the long-standing problems of systemic corruption and malpractices.
At the end of the day, all Malaysians irrespective of race and religion want to feel a sense of belonging to the nation.
We call on Malaysians to be motivated to vote for the ideal candidate/political party in the upcoming GE15 that upholds a truly inclusive national agenda and fights for policies that is devoid of the anxieties and insecurities stemming from an unduly rigid and narrow ethno-religious ideological paradigm/vision and political proclivity.
Amanda Yeo is Research Analyst at EMIR Research, an independent think tank focused on strategic policy recommendations based on rigorous research.
In this article