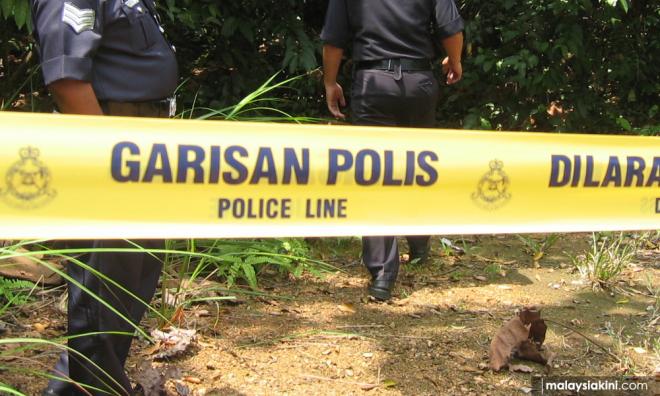 English
Published by Malaysiakini & New Straits Times, images from Malaysiakini.
The economic recession that we are currently facing due to the coronavirus pandemic has not only contributed towards a rise in unemployment but also fuelling growth in crime.
Although the crime has dropped by 46.7 percent during the conditional movement control order (MCO), experts warn that the number could spike in upcoming weeks, as a massive increase in joblessness caused by Covid-19 will lead to more people becoming desperate and breaking the law.
It does make sense that people tend to commit crimes during desperate times, especially after being laid off to meet their economic needs as they lose their source of income and are facing hunger.
Not to mention the emotional impact that they experienced after being laid off without strong ground during a crisis is very stressful and frustrating which will make them inclined to commit wrongdoings.
What's more, since roadblocks will no longer be held and police will not be around as much as before to monitor the public especially at the popular hotspots during the recovery phase of the MCO, committing such lawbreaking acts become much easier.
According to a study, a recession could not only lead to short-term adverse outcomes on the labour market but can indeed produce a group of people called "career criminals", who earn their income through criminal activities.
In other words, the worsening opportunities in the legal employment sectors have made committing a crime more attractive; and such tendency is expected to have more relevance to property crimes (i.e. motor vehicle thefts) as it allows them to make fast money.
Usually, the stolen vehicles would then be sold to the chop shop, which is an illegal garage that buys stolen cars to disassemble the vehicle and sell their parts for profit.
Apart from property crime, economic theory predicts that the global recession will probably also increase the amount of cybercrime such as scams, phishing and online fraud, given the increased use of cyberspace nowadays.
If we look back at the 2008-2009 Great Recession, the past studies have shown a correlation between unemployment and cybercrime, where fraud on the internet increased by 33 percent at that time.
It looks like the past trend from the 2008-2009 timeframe will repeat in 2020, since we are currently facing almost the same situation – but with a whole new level of cybersecurity threats compared to the last one.
Plus, with the booming unemployed graduates who are gifted in computer skills nowadays, attempting cyberattacks seems possible, what's more when hundreds of tutorial and digital manuals on cybercrime could be gotten from the internet easily.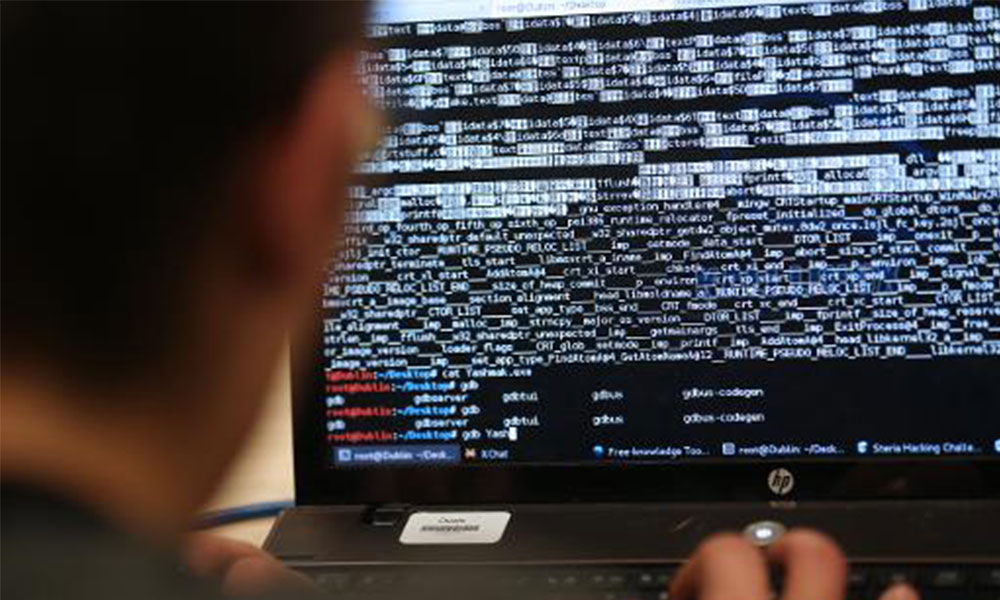 Recently in the United States, as millions of people around the country scrambled to collect unemployment benefits and disbursements through the Federal Cares Act, the United States Security Service has reported a fraudulent attempt by Nigerian criminals who claim the unemployment benefits using stolen American identities.
The Secret Service warns that hundreds of millions of dollars could be lost to such scams just as states are running out of money to fund unemployment on their own.
Indeed, this is such a cruel act, attacking government programmes, especially during this time, where it could jeopardise other people's opportunity to receive bits of help and supports.
In England, on the other hand, the Action Fraud organisation has reported a £5 million (RM26.7 million) losses from coronavirus-related fraud since February, with the number of reports totalling more than 2,100.
A customer in their 50s from the north-west of England was reimbursed of £102 after falling victim to a doorstep scam when a fraudster offered to do their shopping but instead withdrew cash from their card without consent.
Simon Blackburn, the chairman of the Local Government Association's safer and stronger communities board said: "People need to be cautious. If something doesn't seem right or sounds too good to be true, don't hesitate to end a phone call, bin a letter, delete an email or shut the door."
How to prevent crimes from happening?
In this digital age, AI-powered crime-fighting tools could become a requirement for individuals, communities and businesses to prevent and detect crimes.
The idea behind this project is that crimes are relatively predictable; we need to make use of past crimes data and use AI (Artificial Intelligence) technology to predict future crime.
This can be done by monitoring any behavioural changes or suspicious acts of a person, so any potential criminal activities can be stopped.
Moreover, crime spots could also be detected beforehand using this technology. For example, a rash of thefts in one area could help predict that similar incidents might happen in the surrounding areas in the future.
Thus, the AI systems can aid police officers to get the right location of areas where they should consider patrolling more heavily.
In a cybersecurity context, AI technology will enable the computer to recognise potential money fraud cases by observing any anomalies in a system with a lot more accuracy than any human can.
The human monitor would then receive an alert for further review – whether to accept or reject this alert, before proceeding to the next action.
Indeed, during this challenging time, identifying suspicious activity before transactions can proceed is cheaper and more effective rather than trying to reverse them once they have taken place.
Nurafifah Mohammad Suhaimi is Research Assistant at EMIR Research, an independent think tank focused on strategic policy recommendations based on rigorous research.
Bahasa Melayu
Diterbitkan oleh Free Malaysia Today & Berita Harian.
Kemelesetan ekonomi yang sedang kita hadapi akibat pandemik Covid-19 bukan saja menyebabkan peningkatan kadar pengangguran, tetapi juga mendorong pertambahan kes jenayah.
Walaupun kadar kes jenayah menurun sebanyak 46.7% sepanjang perintah kawalan pergerakan (PKP) dan perintah kawalan pergerakan bersyarat (PKPB), pakar memberi amaran angka itu boleh meningkat dalam beberapa minggu akan datang.
Hal ini disebabkan peningkatan kadar pengangguran akibat Covid-19, di mana ia akan menyebabkan ramai orang terdesak mencari wang dengan kadar segera dan bertindak melanggar undang-undang.
Berkemungkinan seseorang itu cenderung melakukan jenayah setelah dihentikan kerja kerana mereka perlu melakukan sesuatu untuk memenuhi keperluan ekonomi mereka.
Malah, kesan emosi yang mereka alami setelah dihentikan kerja tanpa alasan kukuh sangat mengecewakan, lalu mendorong mereka memilih cara salah bagi mengurangkan tekanan yang mereka hadapi – dengan melakukan aktiviti jenayah.
Lebih-lebih lagi apabila kekerapan sekatan jalan raya dan rondaan polis tidak lagi seperti dahulu bagi mengawasi orang ramai, terutamanya di kawasan tumpuan semasa perintah kawalan pergerakan pemulihan (PKPP).
Justeru, proses untuk melakukan aktiviti yang salah di sisi undang-undang menjadi lebih mudah.
Satu kajian mendapati kemelesetan ekonomi bukan saja memberi kesan negatif jangka pendek kepada pasaran buruh, tetapi akan melahirkan kelompok individu dikenali sebagai "penjenayah kerjaya" yang memperoleh pendapatan melalui kegiatan jenayah.
Dengan kata lain, peluang yang semakin tipis di sektor pekerjaan menjadikan aktiviti jenayah kelihatan lebih menarik, terutamanya dalam melakukan jenayah harta benda seperti mencuri kenderaan bermotor.
Jenayah seperti ini agak popular di kalangan penjenayah memandangkan wang dapat dijana dengan lebih cepat.
Biasanya, kenderaan yang dicuri akan dijual ke "kedai potong", iaitu garaj haram yang membeli kenderaan curi dan menjual bahagian kenderaan tersebut untuk mengaut keuntungan.
Selain jenayah harta benda, teori ekonomi meramalkan kemelesetan ekonomi global mungkin akan meningkatkan kes jenayah siber seperti penipuan, pancingan data dan penipuan dalam talian, memandangkan penggunaan ruang siber pada masa ini meningkat.
Jika kita lihat kembali krisis ekonomi pada 2008 hingga 2009, beberapa kajian menunjukkan hubung kait pengangguran dan jenayah siber, di mana penipuan di internet meningkat sebanyak 33% ketika itu.
Nampaknya, trend pada 2008 hingga 2009 akan berulang tahun ini memandangkan kita sedang menghadapi situasi hampir sama – tetapi dengan tahap ancaman keselamatan siber baru dan lebih berbahaya berbanding sebelumnya.
Tambahan, dengan lambakan penganggur yang mahir dalam bidang komputer, cubaan melakukan serangan siber semakin mudah, apatah lagi beratus-ratus tutorial dan manual digital mengenai jenayah siber dapat diperolehi terus dari internet.
Baru-baru ini di Amerika Syarikat, ketika berjuta-juta orang di seluruh negara itu bergegas mendapatkan faedah pengangguran dan pengeluaran melalui "Federal Cares Act", Perkhidmatan Keselamatan AS melaporkan satu cubaan penipuan oleh penjenayah Nigeria yang menuntut faedah pengangguran menggunakan identiti rakyat negara itu yang dicuri.
Perkhidmatan Keselamatan AS memberi amaran Washington boleh kerugian ratusan juta dolar hasil daripada penipuan itu.
Ternyata, aktiviti menggodam program bantuan kerajaan ketika ini ialah tindakan kejam kerana ia akan menjejaskan peluang orang lain yang betul-betul memerlukan bantuan.
Di England pula, organisasi dikenali sebagai "Action Fraud" melaporkan kerugian sebanyak £5 juta (RM26.47 juta) akibat sindiket penipuan berkaitan koronavirus sejak Februari lalu, dengan lebih 2,100 laporan diterima.
Salah seorang pelanggan mereka yang berusia 50-an dari barat laut negara itu menerima ganti rugi sebanyak £102 (RM540) selepas menjadi mangsa penipuan di rumahnya sendiri.
Seorang penipu menawarkan perkhidmatan membeli-belah kepadanya, namun penipu itu mengeluarkan sejumlah wang menggunakan kad bank pelanggan tanpa persetujuannya.
Simon Blackburn, ketua dewan komuniti Persatuan Kerajaan Tempatan berkata: "Masyarakat perlu berhati-hati. Sekiranya sesuatu perkara kelihatan tidak betul atau kedengaran terlalu baik, jangan ragu-ragu menamatkan panggilan telefon, abaikan sebarang surat, padam e-mel atau tutup pintu".
Cara mencegah jenayah
Pada zaman digital ini, setiap individu, masyarakat dan perniagaan boleh menggunakan teknologi kecerdasan buatan (AI) untuk mencegah dan mengesan sebarang aktiviti jenayah.
Idea di sebalik projek ini agar jenayah dapat diramal, kita boleh mengguna pakai data jenayah pada masa lalu untuk meramal jenayah pada masa depan menggunakan teknologi AI.
Ini dapat dilakukan dengan memantau perubahan tingkah laku seseorang atau sebarang tindakan mencurigakan dan mengelakkan kegiatan jenayah berpotensi.
Bukan itu saja, lokasi di mana kegiatan jenayah akan dilakukan juga boleh dikesan terlebih dahulu menggunakan teknologi ini.
Sebagai contoh, dengan mengguna pakai sejarah sesuatu kes kecurian, polis dapat meramal di mana kejadian serupa yang mungkin berlaku pada masa akan datang.
Ini sudah tentu dapat memudahkan kerja polis dalam memutuskan kawasan mana yang memerlukan rondaan lebih kerap.
Dalam konteks keselamatan siber, teknologi AI akan membolehkan komputer mengenal pasti kes penipuan wang dalam talian yang berpotensi dengan lebih tepat dan cepat berbanding manusia.
Ini dapat dilakukan dengan memerhatikan aktiviti di dalam sistem perbankan sedia ada. Jika ada sebarang aktiviti tidak normal, pegawai bertugas akan diberikan "amaran" untuk melakukan tinjauan lebih lanjut.
Ternyata, dalam masa mencabar ini, mengenal pasti aktiviti mencurigakan sebelum melakukan sebarang transaksi sangat penting bagi mengelakkan kerugian.
Nurafifah Mohammad Suhaimi merupakan Pembantu Penyelidik di EMIR Research, sebuah organisasi pemikir bebas yang berfokuskan kepada pencernaan saranan-saranan dasar strategik berteraskan penyelidikan yang terperinci, konsisten dan menyeluruh.
In this article