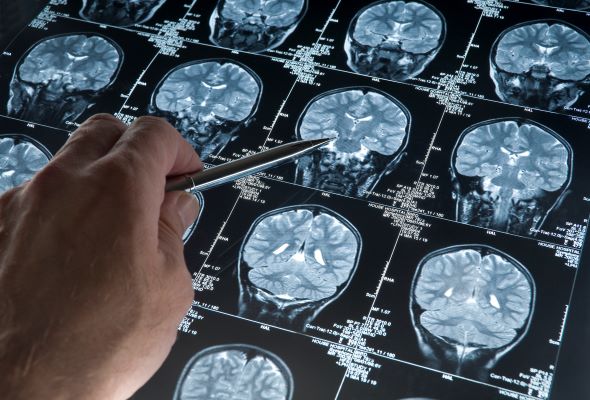 English
Published in AstroAwani, image by AstroAwani.
Dementia prevalence grows in tandem with an increasingly ageing population. It remains one of the fundamental – even if under-discussed – health challenges regardless of geography or a society's level of economic development and progress.
According to the World Health Organisation (WHO), dementia "is a syndrome in which there is deterioration in cognitive function beyond what might be expected from the usual consequences of biological ageing".
Until today, there is no effective or accessible cure for dementia.
There are various types of dementia. Take just one example, namely frontotemporal dementia – which has recently claimed who should be one of the world's well-known actors starring in Hollywood blockbusters, i.e., Bruce Willis, aged 67 years old. It's a rare condition that usually shows up earlier than other forms of dementia ("Bruce Willis' type of dementia one of several forms that can strike", Medical University of South Carolina, March 6, 2023).
According to neurologist Dr Nicholas Milano, frontotemporal dementia is an "… umbrella term [that] includes the [behavioural] variant … Patients with the [behavioural] variant of frontotemporal dementia have a progressive change in their personality where they become disinhibited or maybe apathetic and have more trouble with problem-solving when it comes to their thinking".
Back home, former Prime Minister Tun Abdullah Ahmad Badawi was reported to be suffering from dementia since last year.
The preponderance of an ageing population globally has become more marked due to the significant demographic shifts brought on by declining birth rates and rising life expectancy over the years.
WHO expected that approximately 1 in 6 people and 2.1 billion people worldwide will be aged 60 years and above by 2030 and 2050, respectively.
Now, Malaysia has officially become an ageing nation according to the United Nations (UN) as the proportion of the populace aged 65 years and above has reached 7.3 per cent of its overall population in the country, exceeding the 7 per cent set by the UN (see, "Current Population Estimates Malaysia 2022", Department of Statistics Malaysia).
WHO recorded a plethora of new dementia cases every year which is nearly 10 million cases globally which resulted in the recognition of dementia as a global emergency.
Based on WHO's most current estimates, there are more than 55 million people around the globe that are living with dementia in 2019. The number is projected to rise to 139 million by 2050.
Apparently, dementia is the seventh leading cause of mortality globally in 2019.
In Malaysia, the population of people living with dementia that need round-the-clock care are about 204,000 to 264,000 people (8.5 per cent to 11 per cent), according to the Alzheimer's Disease Foundation Malaysia (ADFM). The number is predicted to hit between 637,500 and 825,000 by 2050 (see, "Dementia cases set to rise 312 per cent by 2050: Is Malaysia prepared?", New Straits Times, June 6, 2022).
Thus, Malaysia's dementia care services need to be well prepared holistically for the critical shift.
Paolo Barbarino, CEO of Alzheimer's Disease International (ADI), once said, "Tackling dementia for some nations is like climbing Mount Everest and there is so much to do, but all nations need to start somewhere".
Many countries have adopted WHO's Global Action Plan and are implementing their respective national dementia plans (NDP).
However, Malaysia is yet to do so as we are anticipating our first National Dementia Action Plan (NDAP) to be completed only by September this year.
The NDAP is being developed with the view of ensuring the quality of care and life for people living with dementia whilst also looking after the welfare and interests of the carers and the families alongside reducing the impact on society.
NDAP's vision is to ensure effective, comprehensive, affordable, accessible, sustainable dementia care, rehabilitation and supportive services across the country to enable people with dementia to live with dignity and respect.
The Malaysian Health Coalition (MHC) and Malaysian Society of Geriatric Medicine (MSGM) have called for the recognition in the NDAP that "dementia should no longer be seen as part of ageing, but a medical condition needing specialised, high-quality, affordable and above all, humane care" ("Calls to make dementia public health priority", The Sun Daily, September 28, 2022).
Hopefully, with NDAP, Malaysia can move forward to definitively and sustainably tackle dementia with one of the strategic focuses on dementia care services.
Being an ageing nation, Malaysia needs to cope with various challenges of the geriatric population that has been living with dementia and are at risk in developing dementia disease.
Asia Pacific Director of Alzheimer's Disease International (ADI) DY Suharya warned that if we do not address the dementia health issue soon, we will have to bear the societal and economic consequences.
First and foremost, the dramatic increase in dementia prevalence surely will increase healthcare costs which would impose a heavy toll in terms of the financial burden on the dementia patients and their carers/families.
The Global Dementia Observatory (GDO) estimated in 2019 that the total cost globally for dementia was around USD1.3 trillion. The cost is forecast to rise to USD2.8 trillion by 2030.
Meanwhile, ADFM reported the overall cost of dementia treatment per person (including social care and unpaid family care) is RM3,905 which leads to a significant annual healthcare expenditure to the country of RM768 million (see "Reducing risk of dementia", New Straits Times, December 7, 2022).
Furthermore, our healthcare workforce for dementia care is still relatively underdeveloped, e.g., inadequate requisite knowledge and skills coupled with issues such as poor distribution of services in both rural and urban areas.
On top of that, we are currently experiencing shortages of geriatric doctors nationwide.
Lack of healthcare personnel (specialists, nurses, doctors and medical assistants) combined with the rising healthcare demands will cause the healthcare system to under-deliver high-quality geriatric care services.
MSGM reported that until 2018, there are only 40 geriatricians across the country and most of them are based in the capital city of Kuala Lumpur as well as the greater Klang Valley.
Meanwhile, in some states such as Terengganu and Kelantan, there is not even a single geriatrician there as of 2018 (see, "An Analysis of Geriatric Medicine in Malaysia – Riding the Wave of Political Change, Geriatrics, Vol. 3, Issue 4, 2018).
The uneven distribution of healthcare professionals is a common healthcare workforce problem that needs to be addressed where there is a big gap between urban and rural areas.
Presently, our healthcare practitioners are hampered/constrained by limited knowledge and skills in dementia care. Inadequate dementia education among medical professionals will cause delays in diagnosis, symptoms escalation, and treatment.
There is a critical need for dementia literacy among aged care professionals. Dementia literacy is the awareness and knowledge regarding the medical condition that help in diagnosis, treatment and prevention.
A 2021 study by ADI discovered that an astonishing 62% (given that it is related to the health and medical discipline) of medical professionals believed that dementia is a normal part of ageing, when in fact it is not as dementia is actually a neurological disease.
Besides, based on a study entitled, "Assessment of dementia knowledge and its associated factors among final year medical undergraduates in selected universities across Malaysia" (BMC Geriatrics, Vol. 22, Issue 450, 2022), dementia knowledge is low among the final undergraduate medical students.
Another challenge that is often associated with dementia is the ongoing stigma as it is correlated with low literacy. Stigma such as unfavourable or discriminatory behaviour against people living with dementia will not only affect the patients but also their families and carers.
As a country that is rapidly shifting towards becoming an ageing nation, the transition period also correspondingly shortens. Malaysia needs to improve and create a better quality of dementia healthcare services. Thus, we must heighten our efforts to address the challenges in dementia care services.
Therefore, in order to improve our healthcare services for people living with dementia, all stakeholders must come together to address the issues related to dementia care. It only takes sustained policy attention and political will to do so.
Differing political and policy priorities and goals in other parts of the world will structure and shape the dementia care agenda – whether the dementia care plan will focus on bifurcation (conventional) or merger ("parity of esteem") of medical and social care.
EMIR Research would like to propose the following policy proposals to the key stakeholders in taking appropriate action to provide effective dementia healthcare services to our geriatric population:
As a currently high middle-income country (MIC) and rapidly developing economy, Malaysia can do collaborative dementia training for medical professionals with high-income countries (HICs) – Japan, Singapore and South Korea – as over there, dementia training for healthcare professionals is conducted six times more often, according to the GDO.
Last December, Japan and Malaysia collaborated on a project, "Totsu-totsu Dance – Like Art, Like Care" focusing on creating awareness alongside music and dance therapy for dementia (as a form of dementia care) through the performing arts.
From here, Malaysia can expand our collaboration with Japan towards the provision of full-fledged/full-orbed dementia care.
For instance, Malaysia and Japan could join forces via an exchange training programme for a period of 6-12 months. Throughout the programme, our healthcare practitioners and volunteers can observe and learn how the healthcare industry for dementia care operates in Japan – which has the world's largest ageing population.
A dementia advocacy programme can help to increase dementia literacy in society. This is especially applicable to dementia care specialists and carers. More broadly, dementia education is also an important tool to increase society's awareness of dementia.
MOH and the Ministry of Education (MOE) together with ADFM through a "Dementia Advocacy and Educational Programme" could provide advocacy training targeting, e.g., potential young carers – as the future healthcare practitioners – to be advocates and ambassadors for the cause of dementia literacy.
Digital healthcare programme
Implementing telehealth in dementia care will improve access to diagnosis, post-diagnosis and care for dementia patients while reducing healthcare costs.
MOH should work with public (e.g., Universiti Malaya Medical Centre/UMMC, Universiti Kebangsaan Malaysia Medical Centre/HUKM) and private (e.g,, Doctor2U, Sunway Medical Centre) sectors to expand the outreach to people living with dementia.
It can be directly or indirectly (in the form of artificial intelligence/AI) via web (interactive platforms) and phone-based consultations (e.g., Whatsapp) or virtual visits using online tools such as Zoom or Google Hangouts.
Healthcare professionals can also check the health of dementia patients with remote monitoring. The Ministry of Science, Technology and Innovation (MOSTI) and MOH should explore co-developing a wearable sensor monitoring device (i.e., smartwatches, bracelets, etc.) to track the daily activities of people living with dementia.
Dementia patients that use wearable sensor devices can also be monitored by their families to check on and keep track of the daily life/routine and take swift remedial action in response to mishaps such as falls or accidents.
Sooner or later, both the federal and state government with the other stakeholders – especially community-based NGOs specially set up to advocate and provide access to dementia care – would have to commit to a higher level of attention and provision in improving the quality of dementia care for the betterment of our geriatric population.
Farah Natasya is a Research Assistant at EMIR Research, an independent think tank focused on strategic policy recommendations based on rigorous research.
In this article