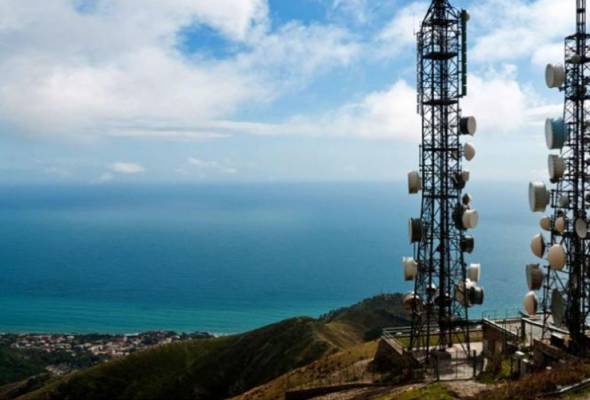 English
Published in Astro Awani, MYsinchew and Business Today, image by Astro Awani.
In addition to maintaining the single wholesale network (SWN) as the model for Malaysia's fifth-generation (5G) network rollout, Digital Nasional Berhad (DNB) intends to offer 70% ownership in DNB to mobile network operators (MNOs) in the country.
The finance minister, Tengku Datuk Seri Zafrul Tengku Abdul Aziz also reportedly said that by doing this, DNB's contract with Ericsson Malaysia Sdn Bhd (Ericsson)—the appointed 5G Network Equipment Provider—will not be subjected to additional financial implications.
According to reported statements by Tengku Zafrul, EMIR Research's earlier thoughts on the new proposed structure as a "possible attempt by DNB to improve its funding ability through MNOs' balance sheet while keeping its contracts intact" appears to hold water.
Additionally, this could be another way to pacify governance concerns through the naïve assertion that there are sufficient mechanisms in place by the sheer existence of the Board of Directors, especially if the makeup of the board reflects 70% MNO ownership and 30% DNB.
One might think that having a variety in board representation consisting of government and industry players would address potential governance issues.
However, this is not so straightforward.
The ownership composition is typical for special purpose vehicles (SPV) using the public-private partnerships model as their structure. Though it looks to be "industry-led" because of the higher majority share of MNOs, that is actually split between what could be up to nine MNOs.
No one industry player has the majority share unlike DNB, which holds the single biggest share at 30%.
In other words, unless the MNOs are united, that 70% is actually a split voice. If they have different goals or wear their respective parent company hats in board meetings, the shared objectives and interests of the SPV (i.e., DNB) might take a backseat, ultimately leaving the people and the nation as victims as 5G rollout is adversely impacted.
Thus, in this case, as the single biggest voice in the room, it holds the highest single weight for votes so usually DNB gets to make the call, or at least, be the mediator in key decision-making processes.
On the other hand, if the MNOs were united, then it is likely business interest from the MNOs comes into conflict with the interest of DNB.
For example, DNB's "supply-led" model would face challenges with "demand-driven" business model preferred by MNOs.
President and CEO of EMIR Research, Datuk Dr Rais Hussin highlighted in a recent publication titled "DNB's window dressing" dated March 22 other potential conflicts arising due to MNOs' involvement in the wholesale market as well as being the 5G consumer-end retailers.
Therefore, decision-making becomes tedious and sluggish as corporate interests (and their respective approval processes) compete with the interest of what is now presumably a joint-venture between the government and MNOs.
Unfortunately, there are other ways to keep everyone in line with the interests of the higher masters.
For example, this can be done through generous director's fees and other allowances, luxurious travel packages ("working visits"), the occasional airtime in front cover pages or news to stroke their egos and so on and so forth.
Not to mention how DNB has access to political masters that could exert pressure (arm-twisting) through connections with decision-makers in the MNOs.
Of course, should this ever happen, it would be subtle and behind the scenes. Directly or indirectly, the outcome could be the same: Board members are kept in line, therefore, cease to function effectively.
On the other hand, the non-singular voice among MNOs on the DNB issue in the past few months, at least from what we can see publicly, would indicate that different groups of MNOs would have different business views on how 5G should be rolled out.
After all, they are of different sizes owning a different share of infrastructure assets, focusing on different market segments and in different geographies.
In this case, if board members (representing MNO shareholders) come in with their egos high and fight for their own parent companies, board meetings risk becoming a little too lively. Over time, this can turn into a toxic environment.
We will need more details on this such as when the new ownership structure would take place, the types of shares given out, voting rights and other technicalities to have a better idea of how this could all play out.
Whichever scenario it turns out to be, it is certain that we cannot simply rely on DNB's internal structure to ensure proper governance.
Poor Oversight Ecosystem Surrounding DNB and 5G
It has been reported that Malaysian lawmakers have called for the probe to investigate possible corruption and to commission a thorough audit of Ericsson's contract with DNB.
This came after findings by the International Consortium of Investigative Journalists (ICIJ) and their media partners published the so-called Ericsson List—an exposé of questionable payments worth tens of millions of dollars in other parts of the world, allegedly including possible transactions with terrorist groups.
To be fair, the ICIJ also noted in a separate but related article dated February 26 this year that "Both companies have been accused of paying bribes and other abuses to win contracts and secure control of more territory", referring to Ericson and their competitor, Huawei Technologies.
Huawei was also one of the companies that submitted their tenders to DNB.
As a response from Malaysian lawmakers, the Malaysian Anti-Corruption Commission (MACC) was reported to have found nothing suspicious on how Ericsson won its 5G contract.
Firstly, what were the documents investigated to back up MACC's findings? What was the criteria and evaluation procedures? Why is this process and the related documents not shared for public scrutiny given its importance as a national project?
Secondly, it should be obvious by now that the MACC (amongst many other institutions) should undergo reformations on related legislation, internal and reporting structure, source of funding, and mechanism of appointments for key positions.
The MACC is currently under the Prime Minister's Department, while the government wholly owns DNB through the Ministry of Finance. How can this be said to be an independent investigation? Not to forget the myriad of cases and scandals surrounding MACC officers at various levels.
Secondly, even if we assume MACC is fully independent, investigations should not stop at merely the outward look of the tendering process. They should expand investigations to individuals in key positions, examine documents, money trail and asset declarations.
Events and people to be investigated must include timelines well before tender submissions, and cover all companies that participated in the tender.
One might wonder if it's worth doing all this. The short answer is yes.
DNB is a National Matter, but 5G is a Global Battle
Firstly, we are not simply dealing with "just another tender process". Be well informed that 5G is a global battle, involving world superpowers and some of the biggest global companies.
EMIR Research mentioned in its article "Vaccine Coercions for Geopolitical Configurations" dated June 9, 2021 that vaccine coercion may have been used to power through the global battle for 5G infrastructure, whereby The New York Times revealed that China has set a precondition of allowing Huawei access to Brazil's 5G market for the supply of its vaccines.
We noted how this could be a strategic response by China given that Brazil was initially in the same boat with former US President Donald Trump in its denouncement of Huawei as China's "trojan horse" of global surveillance.
As for Malaysia, one may get a glimpse of the exertion of foreign pressure when we recall back the recently reported expression of caution by envoys of some of Malaysia's top trading partners regarding the potential review of existing DNB contracts.
Make no mistake. That was a warning.
Owning the "highway of the digital future" is akin (if not more or equally important) to the battle between for physical economic trade routes, for example, between China's Belt & Road Initiative versus US-led Comprehensive and Progressive Agreement for Trans-Pacific Partnership (CPTPP) or its similar iterations.
Just like how owning significant oil reserves puts a country in a powerful position when the world discovered the combustion engine, owning the digital infrastructure and therefore, control over the limited bandwidth/spectrum ("digital oil") would confer significant power and influence as the world shifts everything into the digital space.
Think of Metaverse, Neuralink, Neuro-Quantum Computing and other technologies of the near future that is the Fifth Industrial Revolution and beyond.
Countries and their leaders may not be aware of their raw digital assets (or they know but don't care or are simply greedy enough to capitalise on the global battle), and would happily give it up for short term monetary gains from big projects, even if it means losing control of a figurative oil well in the long term, if not permanently.
Big 5G players battle for ownership of deep infrastructure wherever they can get it. How they go about doing that may differ from country to country. If indeed these players resort to bribery (alluding to the reports by the ICIJ), then we can imagine how Malaysia would be an easy target.
For example, if Malaysia's ruling political parties need money, say, to fund election campaigns, then that's where they would likely target their lobbying. If it requires bribes in whatever form (kickbacks, gifts, etc.) then so be it.
Therefore, not only the global battle for 5G (and 6G) dominance might introduce the risk of foreign influence and pressure, but it is also exerted upon a fragile ecosystem.
DNB is government-led, with a government-linked ecosystem and beneficiaries. This does not provide sufficient independent oversight for something very critical for the nation.
It will be a matter of time before we know how DNB's rollout of 5G would impact Malaysia.
What is clear is that now Malaysia needs a truly independent and empowered body to conduct oversight (financial, legal, technical), ensure proper checks and balances are in place and monitor DNB's key performance indicators to prioritise and protect the interests of the people and the nation.
Dr Rais Hussin and Ameen Kamal are part of the research team of EMIR Research, an independent think tank focused on strategic policy recommendations based on rigorous research.
In this article