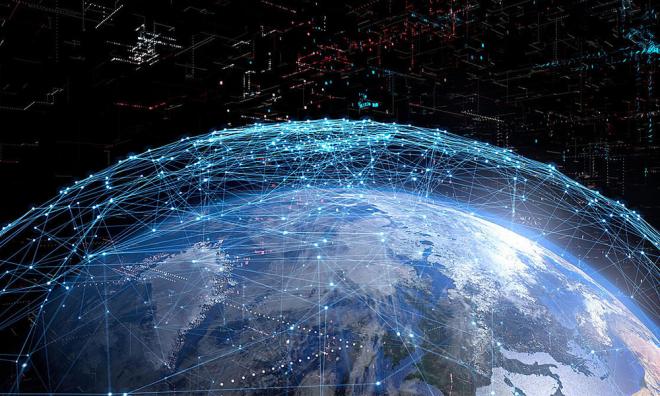 English
Published by Malay Mail, The Star, Sin Chew, Business Today, Malaysia SME & Biztech.asia, image from Malaysiakini.
Malaysian innovation must rise to overcome the challenges of the post-Covid recovery. When we look back upon this critical time, we might even appreciate the unique opportunity it has given us to upgrade some of the legacy infrastructure and future proof it to facilitate new growth in the digital economy.
In the 4IR world, digital information and big data will serve as the fuel that powers the new economy. Societies will increasingly enjoy decentralised access to everything within it — a new reality of sorts that presents game-changing opportunities. However, this also raises serious concerns.
The Malaysia Digital Economy Corporation (MDEC), tasked with overseeing the digitalisation of the nation, must fulfil its responsibility to integrate digital society onto a unified platform that serves all its participants efficiently, ensuring that traffic moves smoothly on its networks and that all members of society are equitably served.
A key aspect of the Malaysia 5.0 vision is building this digital infrastructure with a unified alliance of stakeholders both within government and across private enterprise. This "Unity Alliance" is an economic coalition that will serve society in its migration into the digital age.
We see many great initiatives from different agencies, designed to stimulate the growth of fintech as a means of accelerating the adoption of a digital economy. MDEC will continuously support these initiatives by providing a unified framework that they can interoperate on — easily and cost-effectively — across the entire national digital ecosystem.
Malaysia 5.0, properly implemented, will function as the tracks that the digital economy will travel on. If this sounds impossibly ambitious for a country like Malaysia to achieve, then it only underlines the importance of designing a system that caters to our own particular competitive strengths, such as in Islamic Fintech, where Malaysia can bid to play a leadership role in an exciting sunrise industry.
Malaysia 5.0 is inspired by Japan's Society 5.0 initiative — a concept that proposes to put society at the centre of technology so that technology serves society and not the other way around. It also allows for the management of disruptive new systems, such as fintech, to ensure that benefits accrue fairly across society without bias.
To achieve this, Malaysia 5.0 will need to intermediate digital marketplaces, banks and fintech companies and make them interoperable for public services and commercial counter-parties. This omni-channel access creates the connectivity, services and relationships needed to build the kind of digital economy which supports all members of society, especially with small- and medium-sized enterprises, a sector that is most vulnerable to the effects of digital transition.
Malaysia 5.0 not only helps in the creation of new spokes in the wheel of the digital economy, but — in so doing — also serves as a centralised hub for government to provide its regulatory oversight and public services. The result is massive efficiency gains and comprehensive oversight built into one unified system.
In areas where we enjoy competitive strengths, such as Islamic Fintech, Malaysia 5.0 positions Malaysia in the global marketplace of banks, insurers, telcos and etc, to provide Islamic digital services.
Certainly, I am the first to acknowledge that we are far away from leading the world as an innovation economy, but the first step towards progressing on this path is recognising the need for an initiative, such as Malaysia 5.0, to build a national framework that stimulates and supports our future digital economy.
There has never been a better time to think creatively and implement big change. If we unify around this objective, then we can hope to not only recover lost ground from the pandemic, but also leap-frog into innovation that will serve our future digital age generations.
Unity Alliance truly can be an alliance that serves all Malaysians in our shared common goals for recovery, progress, and well-being.
Dr. Rais Hussin is President & CEO of EMIR Research, an independent think tank focused on strategic policy recommendations based on rigorous research.
Bahasa Melayu
Diterbitkan oleh Free Malaysia Today, Malaysiakini & Harian Metro.
Inovasi Malaysia harus ditingkatkan untuk mengatasi cabaran-cabaran pemulihan pasca-Covid. Apabila kita melihat kembali waktu yang genting ini, kita mungkin akan menghargai peluang unik yang diberikan oleh Covid-19 untuk meningkatkan beberapa prasarana warisan serta membuktikan pada masa hadapan yang Covid-19 memudahkan pertumbuhan baharu dalam ekonomi digital.
Di dunia Revolusi Industri Keempat (4IR), maklumat digital dan data raya akan berfungsi sebagai bahan bakar yang menggerakkan ekonomi baharu. Masyarakat akan menikmati akses desentralisasi ke semua yang ada dalamnya – sebuah realiti baharu yang memberi peluang untuk mengubah permainan, namun ia juga akan menimbulkan kebimbangan yang serius.
MDEC, yang bertugas untuk mengawasi digitalisasi negara, harus memenuhi tanggungjawab mengintegrasikan masyarakat digital ke satu platform yang bersepadu, berkhidmat dengan cekap, memastikan lalu lintas bergerak lancar dalam rangkaiannya serta menjamin semua anggota masyarakat dilayan secara adil.
Aspek utama visi Malaysia 5.0 adalah untuk membangun prasarana digital dengan gabungan pihak berkepentingan, baik dalam kerajaan dan seluruh syarikat swasta. "Perikatan ekonomi" ini gabungan yang akan berkhidmat kepada masyarakat untuk membantu penghijrahan mereka ke era digital.
Kami melihat banyak inisiatif hebat dari pelbagai agensi, yang dirancang untuk merangsang pertumbuhan teknologi kewangan (fintech) sebagai alat untuk mempercepat penerapan ekonomi digital. MDEC akan menyokong inisiatif ini dengan menyediakan kerangka kerja bersepadu di mana mereka dapat beroperasi dengan mudah dan menjimatkan kos di seluruh ekosistem digital nasional.
Malaysia 5.0, jika dilaksanakan dengan betul, akan berfungsi sebagai landasan untuk ekonomi digital bergerak. Sekiranya ini kedengaran seperti perkara yang sukar untuk dicapai oleh negara seperti Malaysia, maka ia akan hanya menggariskan betapa pentingnya untuk merancang sesebuah sistem yang memenuhi kekuatan persaingan kita sendiri, seperti dalam Teknologi Kewangan Islam (Islamic Fintech) misalnya, di mana Malaysia boleh berusaha untuk memainkan peranan dalam memimpin industri yang sedang meningkat naik ini.
Malaysia 5.0, diinspirasikan daripada inisiatif Masyarakat 5.0 yang diilhamkan oleh Jepun, mencadangkan penempatan masyarakat di pusat teknologi, di mana teknologi melayani masyarakat dan bukan sebaliknya. Hal ini juga memungkinkan pengelolaan sistem baharu yang bakal membuat perubahan, seperti fintech, untuk memastikan keuntungan dapat diperoleh secara adil di seluruh masyarakat tanpa berat sebelah.
Untuk mencapainya, Malaysia 5.0 perlu menjadi pengantara dalam pasaran digital, bank, syarikat fintech dan menjadikannya saling berhubung untuk perkhidmatan awam dan rakan niaga komersial. Akses saluran-omni ini akan mewujudkan ketersambungan, perkhidmatan, dan hubungan yang diperlukan untuk membina ekonomi digital yang menyokong semua anggota masyarakat, terutamanya perusahaan kecil dan sederhana, yang paling terdedah kepada kesan peralihan digital.
Malaysia 5.0 tidak hanya membantu dalam membawa penyokong baharu dalam roda ekonomi digital, tetapi juga berfungsi sebagai hab berpusat untuk kerajaan menyediakan pengawasan undang-undang dan perkhidmatan awamnya. Hasilnya akan meningkatkan kecekapan yang lengkap serta pengawasan menyeluruh yang terbentuk dalam sebuah sistem bersepadu.
Di kawasan di mana kita menikmati kekuatan persaingan, seperti Islamic Fintech, Malaysia 5.0 meletakkan Malaysia di pasaran global bank, syarikat insurans, syarikat telekomunikasi, dan lain lain – yang menyediakan perkhidmatan digital Islam. Sudah tentu saya orang yang pertama mengakui kita masih jauh untuk memimpin dunia sebagai sebuah ekonomi inovasi, tetapi langkah pertama untuk menuju kemajuan di jalan ini adalah dengan menyedari perlunya inisiatif seperti Malaysia 5.0 bagi membina kerangka nasional yang merangsang dan menyokong ekonomi digital masa hadapan.
Sekarang merupakan masa yang sangat tepat untuk kita berfikir secara kreatif dan melaksanakan perubahan besar. Sekiranya kita dapat menyatukan objektif ini, maka kita boleh berharap untuk pulih semula daripada wabak ini serta melonjak ke arah inovasi yang akan melayani generasi era digital pada masa hadapan. Perikatan perpaduan benar-benar boleh menjadi sebuah perikatan yang melayani semua rakyat dalam tujuan bersama untuk pemulihan, kemajuan, dan kesejahteraan.
Dr. Rais Hussin merupakan Presiden & CEO EMIR Research, sebuah organisasi pemikir bebas yang berfokuskan kepada pencernaan saranan-saranan dasar strategik berteraskan penyelidikan yang terperinci, konsisten dan menyeluruh.
中文
刊登在:星洲网 (Sin Chew).
大马必须开始创新,以克服后冠病复原期的挑战。当我们回顾这个关键时刻,我们可能会感谢它给了我们一个独特的机会来提升我们的传统基础建设,以促进数码经济的新增长。
在第四次工业革命世界中,数码科技和大数据将成为推动新经济的核心。社会将越来越享受去中心化的便利──这是一个新现实,它提供了改变游戏规则的机会,但也引起了人们的巨大关注。
大马数码经济机构(MDEC),负责监督国家数码化的机构,必须履行其职
责,将数码社会整合到一个统一平台,并提供所有参与者有效率的服务,以确保网络顺畅和所有参与者都获得公平服务。
大马5.0愿景的一个关键点,就是通过政府内部和私人界的所有利益相关者来打造数码基础设施。这个"团结联盟"是一个经济联盟,为整合迈向数码时代的社会服务。
我们看到了来自不同机构的许多伟大倡议,旨在刺激金融科技发展,并以此作为加速数码经济的手段。大马数码经济机构通过提供统一的框架来支持这些倡议,让它们能够在国家数码生态系统中轻松且高效地运作。
大马5.0,通过适当的落实,将成为数码经济发展的轨道。如果这对于像大马这样的国家来说,听起来像是不可能的任务,那么这是低估了我们设计出一套足以满足我们竞争优势的系统,如伊斯兰金融科技,在这方面,大马足以在这个新兴领域发挥其领导作用。
大马5.0的灵感来自日本的社会5.0倡议,该倡议提出将社会置于科技中心,以让科技为社会服务,而不是相反。它也允许破坏性新系统的管理,如金融科技,以确保社会在没有产生偏见的情况下达致公平。
为了实现这一目标,大马5.0将需要成为数码市场、银行、金融科技公司的中介,并让它们在公共服务和商业领域之间相互发挥作用。这种全通路渠道创建了数码经济所需的连接性、服务和关系,以支持社会中所有成员,尤其是最容易受到数码转型影响的中小型企业。
大马5.0不仅有助于推动数码经济发展,而且还能够成为政府提供监管和公共服务的中心。其结果是大幅提高效率,并能够在一个统一的系统中建立全面监管。
在我们享有竞争优势的领域,例如伊斯兰金融科技,大马5.0可以在提供伊斯兰数码服务的银行、保险、电讯等全球市场中立足。当然,我承认我们距离引领全球创新经济领域还有很远,但是要朝着这条道路前进,首先是意识到我们有必须要落实诸如大马5.0之类的倡议,以建立一个国家框架来刺激和支持我们未来的数码经济。
从来没有比现在更好的时刻来进行创意思考和实施重大改革。如果我们团结朝着这个目标前进,那我们不仅可以从冠病大流行中复原,也可以在创新上取得大跃进,为未来的数码时代服务。团结联盟确实可以成为一个服务所有大马人的联盟,以实现我们对复原、进步、以及福祉的共同目标。
莱斯福贤是EMIR Research的总裁兼首席执行官,EMIR Research是一个独立的智囊团,专注于根据严格的研究提出战略政策建议。
In this article