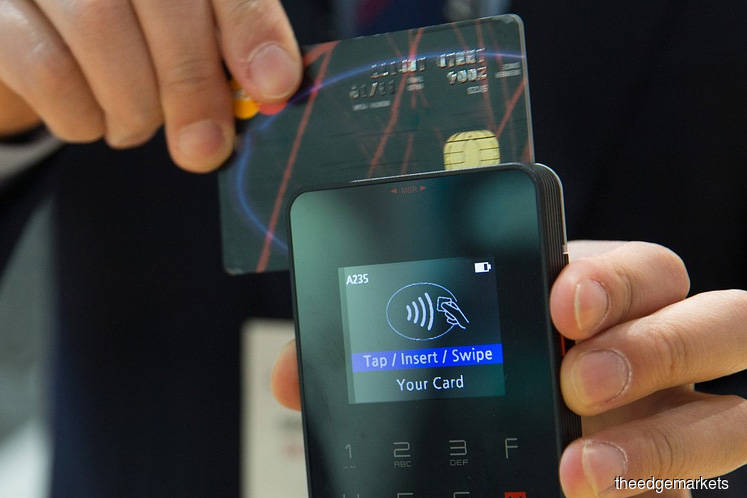 English
Published by Malay Mail, image from The Edge Markets.
Despite the ongoing Covid-19 pandemic, the Malaysian economy is really doing well with a spate of good news these past few days. First on the list is Malaysia's exports bounced back to record an increase of 8.8 per cent to RM82.9 billion in June from a decline of 25.5 per cent in May.
Next, our trade surplus widened by 98.7 per cent to RM20.9 billion in June — the largest ever recorded so far. According to the Department of Statistics, the previous largest trade surplus was recorded in October 2019 with a value of RM17.3 billion.
And in further signs of rapid recovery in Malaysia as factories keep up momentum, Malaysia's manufacturing continued to outperform expectations in July to offer further indication that the country could be in for a V-shaped recovery from the Covid-19 pandemic.
According to the IHS Markit Malaysia Manufacturing Purchasing Managers Index (PMI), the country registered a score of 50.0 for July to beat estimates of 49.0. A PMI score under 50 denotes contraction while a score above 50 signals expansion.
To hasten the recovery process, perhaps it is time to focus urgently on promoting digital inclusion. Regardless of the catastrophic loss of life, the damage done to economies and the effect on individual livelihoods that Covid-19 has impacted us, the pandemic has become a stark reminder of what people lose out on by being left out of the digital revolution and perhaps, has opened many eyes to promote digital inclusion.
What's more, as we move towards Malaysia 5.0 — a problem-solving approach to society's challenges and problems through the deployment and implementation of Fourth Industrial Revolution (4IR) technologies, it is more vital than ever to ensure digital inclusion for everyone, so that everyone has the equal chances to participate in realising this mission.
Digital technology can support economic inclusion by breaking down barriers to information, broadening access and lowering the level of skills needed to participate in the economy — creating an inclusive digital economy.
When people can access and effectively use the technology necessary to participate in modern society, that is when digital equity is achieved. Seen from this perspective, digital inclusion denotes efforts to remedy deficits in digital equity.
While digital divide and digital literacy are the two common things that have been discussed among policymakers, digital inclusion is a much broader category that is meant to become a practical and policy-driven approach, which bridges and addresses the digital needs of everyone as a whole.
Generally, digital inclusion contains three essential elements:
Access — the availability, quality, capacity and flexibility of an internet connection, hardware and sufficient data allowances;
Affordability — the necessary skills and consumer safety to use the technology and accessing the internet; and
Ability — the attitudes and skills to confidently use online technologies in diverse ways
Together, these elements would lead to the ultimate goal of creating a more digitally inclusive society – where everyone would have access to the skills, knowledge and devices needed to empower their lives through digital technology.
Apart from that, digital inclusion also gives the society opportunities to receive necessary services and essential goods such as education, employment, commerce and social interaction through the internet platform.
In fact, with the introduction of the movement control order (MCO) to curb the coronavirus spread, people have turned to the internet to stay connected with their loved ones, access education or information during emergencies, and safeguard a small level of economic activity.
However, as for those who are digitally excluded, not only that they are struggling to access services, food or medical support, they are also putting themselves at risk and greater peril by being forced to step out of the house, just for the sake of seeking necessities.
In the same token, digitally excluded people are also at jeopardy of "technological unemployment," as they might struggle to utilise technologies to find jobs as the internet becomes an increasingly pervasive tool for job hunting and recruitment — which will then increase the unemployment rate.
This concurs with the findings of EMIR Research Quarterly Poll for the first quarter of 2020 on the National Worry Index (NWI) as Malaysia's NWI score stood at 0.78 which denotes a maximum worried rakyat, where unemployment issue is one of the most significant worrying concerns for Malaysians.
In terms of education, digital inclusion could address the issue in Sabah, where about 52 per cent of the students in that state do not have access to the internet, smartphones, computers or mobile gadgets, which are needed to participate in the online learning during MCO.
This, indeed, deepens the existing inequalities in our society. As a matter of fact, this matter has been raised by some participants in the focus group discussions of EMIR Research for its next quarterly poll.
Shockingly, research shows that other factors that act as a barrier to digital inclusion is not only because of the unavailability of internet access but also comes within the individual itself — as some people do not find any relevancy of using the internet, fear of online crime, lack of trust and even don't know how and where to start online.
Well, now, how do we promote digital inclusion?
It can be promoted in various ways; for instance, government institutions like schools and libraries should ensure that everybody could have access to digital technologies, including hardware, software and high-speed internet.
The government may also increase their spending to provide training programmes and practical workshops about digital literacy so that everyone can understand, learn and use technology.
As for the local government, an annual "Day of Digital Inclusion" could be hosted as a way of working towards a digitally engaged community. With such an event, society can be updated with the current projects on technology while creating a fun environment to engage with them.
Lastly, relevant organisations need to prepare a curriculum that teaches online consumer safety to protect their privacy and personal information so that they can stay cyber-protected while utilising those technologies.
We all live in an increasingly complex environment and technology advances so quickly that all of us can't keep up.
Thus, by making the internet more accessible, affordable and giving people the skills they need to use it, the government can now bridge the digital divide and empower every individual to feel included online and equally enjoy the advantages that the technology has to offer.
It is important to note that as a whole, it is our duty to ensure that no one is left behind, even how daunting it might be — so that everyone is digitally included, no matter where and who they are.
Jamari Mohtar and Nurafifah Mohammad Suhaimi are part of the research team at EMIR Research, an independent think tank focused on strategic policy recommendations based on rigorous research.
Bahasa Melayu
Diterbitkan oleh Malaysiakini.
Meskipun wabak Covid-19 masih lagi berleluasa, ekonomi Malaysia benar-benar berada dalam keadaan baik dengan beberapa berita gembira yang telah dicatatkan sejak kebelakangan ini. Yang pertama dalam senarai adalah, eksport Malaysia kembali mencatat kenaikan sebanyak 8.8% kepada RM82.9 bilion pada Jun berbanding kemerosotan 25.5% pada Mei.
Seterusnya, lebihan perdagangan negara kita meningkat sebanyak 98.7% kepada RM20.9 bilion pada Jun – yang terbesar pernah dicatatkan setakat ini. Menurut Jabatan Perangkaan, lebihan perdagangan terbesar sebelum ini dicatat pada Oktober 2019 dengan nilai RM17.3 bilion.
Seterusnya, terdapat tanda-tanda pemulihan yang cepat di Malaysia dengan adanya peningkatan aktiviti perkilangan, di mana sektor pembuatan Malaysia terus menunjukkan prestasi menakjubkan yang telah melangkaui jangkaan pada Julai lalu, lantas satu petunjuk negara kita mungkin berupaya mengalami pemulihan berbentuk V setelah diserang pandemik Covid-19.
Menurut IHS Markit Malaysia, Indeks Pengurus Belian Pembuatan (PMI) Malaysia mencatatkan skor 50.0 untuk Julai, mengatasi jangkaan anggaran 49.0. Skor PMI di bawah 50 menunjukkan penguncupan sementara skor di atas 50 menandakan perkembangan.
Bagi mempercepat proses pemulihan, mungkin sudah tiba waktunya untuk kita segera fokus mempromosikan penyertaan digital.
Lebih-lebih lagi, sedang kita menuju ke arah Malaysia 5.0 – satu pendekatan penyelesaian masalah terhadap cabaran dan masalah masyarakat melalui penyebaran dan pelaksanaan teknologi Revolusi Industri Keempat (4IR), ia sangat penting kita memastikan penyertaan digital oleh semua pihak, sehingga semua individu mempunyai peluang yang sama rata untuk turut serta dalam merealisasikan misi ini.
Teknologi digital dapat menyokong penyertaan ekonomi dengan memecahkan halangan maklumat, memperluas akses dan menurunkan tahap kemahiran yang diperlukan untuk turut serta dalam kegiatan ekonomi, lantas mewujudkan ekonomi digital inklusif.
Apabila orang ramai dapat mengakses dan menggunakan teknologi dengan sangat berkesan untuk menyertai masyarakat moden, hasilnya ialah pencapaian ekuiti digital. Dari sudut perspektif ini, penyertaan digital menunjukkan usaha-usaha yang boleh dilakukan bagi memperbaiki kekurangan dalam ekuiti digital.
Manakala jurang dan celik digital adalah dua perkara yang sering dibincangkan di kalangan pembuat dasar, penyertaan digital adalah satu kategori yang lebih luas merangkumi pendekatan praktikal yang berasaskan dasar, di mana jurang keperluan digital setiap individu dapat dirapatkan dan diatasi secara menyeluruh.

3 elemen penyertaan digital
Secara amnya, penyertaan digital mengandungi tiga elemen penting:
• Akses – ketersediaan, kualiti, kapasiti dan fleksibiliti sambungan internet, perkakasan dan peruntukan data yang mencukupi;
• Kemampuan – kemahiran yang diperlukan dan keselamatan pengguna untuk menggunakan teknologi dan mengakses internet; dan
• Kebolehan – sikap serta kemahiran untuk menggunakan teknologi dalam talian dengan yakin melalui pelbagai cara
Elemen-elemen tersebut akan membawa kepada tujuan utama mewujudkan masyarakat yang lebih inklusif secara digital di mana setiap orang mempunyai akses kepada kemahiran, pengetahuan dan alat yang diperlukan untuk memperkasakan kehidupan mereka melalui teknologi digital.
Selain itu, penyertaan digital juga memberi peluang kepada masyarakat untuk menerima perkhidmatan dan barang keperluan seperti pendidikan, pekerjaan, perdagangan dan interaksi sosial melalui platform internet.
Namun, bagi mereka yang terpencil dari dunia digital, bukan sahaja mereka sukar mendapatkan perkhidmatan, makanan atau sokongan perubatan, mereka juga meletakkan diri mereka dalam risiko dan bahaya lebih besar kerana terpaksa keluar rumah untuk mencari barang keperluan harian.
Pada masa yang sama, individu-individu yang terpencil dari dunia digital juga terancam dengan 'pengangguran teknologi', kerana mereka mungkin tidak tahu menggunakan teknologi bagi tujuan mencari pekerjaan, memandangkan internet kini menjadi alat yang semakin meluas untuk mencari pekerjaan serta platform untuk pengambilan pekerja yang kemudian akan meningkatkan kadar pengangguran.
Ini sejajar hasil kaji selidik EMIR Research untuk suku pertama tahun ini (1Q20) mengenai Indeks Kebimbangan Nasional (NWI) kerana skor NWI Malaysia berada pada 0.78 – menandakan kebimbangan rakyat di tahap yang maksimum, di mana masalah pengangguran adalah salah satu kebimbangan utama rakyat Malaysia.
Dari segi pendidikan, penyertaan digital mungkin dapat menyelesaikan masalah di Sabah, di mana kira-kira 52 peratus pelajar tidak memiliki akses kepada internet, telefon pintar, komputer atau alat mudah alih yang diperlukan bagi tujuan pembelajaran dalam talian semasa PKP berlangsung.
Hari Penyertaan Digital
Ini akan meruncingkan lagi ketaksamaan dalam masyarakat kita. Malah, perkara ini telah dibangkitkan oleh beberapa peserta dalam perbincangan kumpulan fokus EMIR Research untuk kaji selidik suku tahun berikutnya.
Apa yang lebih mengejutkan, hasil penyelidikan menunjukkan ketiadaan akses internet bukan saja faktor penghalang penyertaan digital, bahkan sikap individu itu sendiri adalah faktor penentu juga kerana merasakan penggunaan internet tiada faedahnya, takut akan jenayah dalam talian, kurang kepercayaan dan bahkan tidak tahu bagaimana dan di mana untuk memulakan aktiviti dalam talian.
Jadi, apakah cara untuk kita mempromosikan penyertaan digital?
Ia boleh dipromosikan dengan pelbagai cara; misalnya, institusi kerajaan seperti sekolah dan perpustakaan harus memastikan semua orang dapat mengakses teknologi digital, termasuk perkakasan, perisian dan internet berkelajuan tinggi.
Kerajaan juga boleh meningkatkan perbelanjaan menyediakan program latihan dan bengkel praktikal mengenai kecelikan digital sehingga semua orang dapat memahami, belajar dan menggunakan teknologi.
Bagi kerajaan tempatan, "Hari Penyertaan Digital" tahunan boleh dilaksanakan sebagai salah satu cara untuk menuju ke arah komuniti yang terlibat secara digital di mana masyarakat dapat dimaklumkan dengan projek teknologi terkini sambil mewujudkan sekitaran yang menyeronokkan untuk berinteraksi dengan mereka.
Akhir sekali, organisasi yang berkaitan perlu menyediakan satu kurikulum yang mengajar keselamatan pengguna dalam talian untuk melindungi privasi dan maklumat peribadi mereka agar sentiasa terpelihara daripada sebarang ancaman siber ketika menggunakan terknologi tersebut.
Jamari Mohtar dan Nurafifah Mohammad Suhaimi merupakan anggota pasukan penyelidik EMIR Research, organisasi pemikir bebas yang berfokuskan kepada pencernaan saranan dasar strategik berteraskan penyelidikan yang terperinci, konsisten dan menyeluruh.
In this article