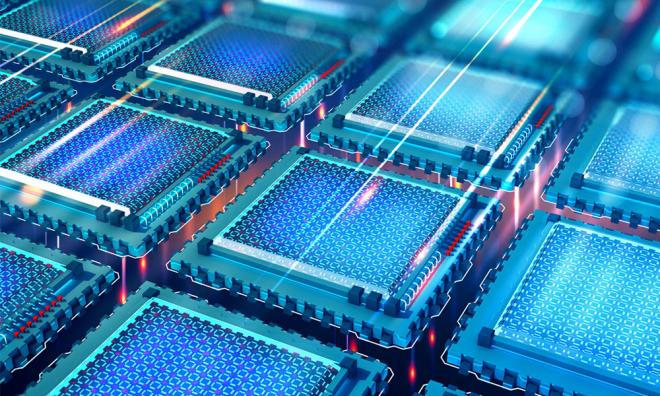 English
Published by Malaysiakini, image from Malaysiakini.
Which comes first – predictions or the phenomena themselves?
In the age of digitalisation and of smart technology and the 4th Industrial Revolution (4IR), things seem to be moving at a rapid pace that soon we may find ourselves overtaken or even "engulfed" by transformative changes.
Recently, Telenor Group, a leading Scandinavian telecommunications group, has predicted and forecasted the 20 tech trends that would make the waves by 2020.
Whether or not all of the predictions – which include (mass) commercial space travel will materialise is perhaps immaterial.
What is critical would be that the technology and applications behind these trends and how governments and the private sector could capitalise on expected developments to transform the way we live and work thus creating a better society.
In catchy terms, this article will highlight three of the predicted trends by Telenor Group that are already being applied in Malaysia – "green gets mean"; "the Internet of Bodies"; and "build your own network".
Firstly, we are pursuing the target of carbon reduction by 45 percent by 2030 concerning CO2 emissions per unit of GDP from the level in 2005.
This policy commitment was made at the United Nations climate change conference, also known as 2015 Paris climate conference and conference of Parties 21, which was held in France.
Thus, the government via the Malaysian Green Technology Corporation, for example, is promoting the implementation of the Low Carbon Cities Framework (LCCF).
The LCCF provides policy guidance and solutions for implementing measures to reduce carbon emissions in Malaysia in a sustainable manner.
This requires championing the extensive introduction and application of green technology use such as energy-efficient vehicles (EEV), alongside plug-in-hybrid and electric vehicles.
There are now 240 charging infrastructures set up at 186 locations across Malaysia for EEVs.
At the same time, the technology of the Internet of Things (IoT) will be driving and shaping how we live our lives, not only in terms of the existing mundane activities such as remote controlling and managing the home appliances and security devices.
This will also include how we manage solid wastes and promote the use of renewable energy such as solar-sourced electricity.
Then there is rainwater harvesting cum "urban sponge" for water management, for instance, the sponge city model via the Penang Green Connector's project linking different components of urban green spaces.
Other tech trends that Malaysia has already implemented include:
Integrated and unified smart/e-payments using QR code like Bank Negara's unified and inter-operable PayNet system;
Traffic management such as the joint-collaboration between Sena TrafficSystem and Alibaba Cloud, which utilised the latter's City Brain solutions for KL city centre; and
Installation of electrochemical sensors to detect chemical pollution in the context of the concept of a smart city, as outlined in the Smart City
Framework produced by the Ministry of Housing & Local Government that was recently launched by Prime Minister Dr Mahathir Mohamed.
The Internet of Bodies with neurorobotics technology and the concomitant Hybrid Assistive Limb (HAL) as cybernics treatment is already well underway even in Malaysia.
The recent visit by the Minister of Human Resources to Japan underscored the country's commitment to be the first country in Asean and fourth in the world to offer Cyberdyne HAL treatment to treat patients with paralysis or weakened limb.
The smart treatment is provided by the Neuro-Robotics Rehabilitation and Cybernics Centre at Tun Abdul Razak Rehabilitation Centre in Melaka and equipped with 24 units of HAL robot suits developed by Cyberdyne Inc. Japan.
Meanwhile, Malaysia is fast catching up with the build your own network trend initially through the fad of cryptocurrency 1.0, of which there are at present, three registered recognised market operators to establish and operate digital asset exchanges or cryptocurrency exchanges in Malaysia.
The three registered DAX operators are Luno Malaysia Sdn Bhd, Sinegy Technologies (M) Sdn Bhd, Tokenize Technology (M) Sdn Bhd.
Blockchain or otherwise known as distributed ledger technology not only gives the medium of expression to the decentralised nature of cryptocurrencies but has wide-ranging applications.
This includes financial "tokenisation" (a form of digital securities or derivatives) and forms of asset monetisation such as Real Estate Investment Trusts to supply chain traceability (tracking and customs checks) and medical database access.
In Malaysia, our very own industrial blockchain revolution is starting from the base of our three major strategic industries, namely renewable energy, Islamic finance and palm oil.
This initiative is overseen by the Malaysian Industry-Government Group for High Technology.
Singapore, our closest neighbour, is implementing blockchain across the spectrum of education, service (airline), government/ public administration and energy.
The benefits of blockchain spills-over to lowering the costs of cloud computing and virtualisation whilst enhancing security, efficiency and productivity of SMEs are in line with the White Paper on the digitalisation of Malaysian SMEs, "Accelerating Malaysian Digital SMEs: Escaping the Computerisation Trap" under the purview of SME Corporation, Ministry of Entrepreneur Development.
Although we have the foundations in the form of government policies and incentives to propel the country forward on the trajectory towards the goal of being a major player in the 4IR, critical obstacles persist.
As it is, there is the lack of cryptographers, for example, which is key for the continuous development of the domestic blockchain technology.
Our higher educational blueprint does not adequately prepare graduates for the disciplines of the future and jobs of the new economy.
This includes the areas of 3-D design & printing (additive manufacturing), digital retrofitting, narrow artificial intelligence, autonomous robotics, quantum computing, nanotechnology and cytogenetics, among others.
In the final analysis, there is also the poser that blockchain could potentially be a counterweight or counter-balance to big data and data analytics.
In addition, the lines between the physical, digital and biological world is being reconfigured and blurred.
This poses ethical and social not to mention political challenges.
For now, Malaysia's concern is to bridge the urban-rural divide and elevate the economy into the next stage of development and value chain.
Addendum:
On the other hand, there is also the reverse (i.e. centralised) technology being pioneered by Nanyang Technological University/ NTU in the development of a virtual power plant that will "bring about many advantages such as flexibility, scalability and improved power grid resilience. The plant will optimise the power output of distributed energy resources across Singapore by using real-time data. It can also automatically balance energy fluctuations from solar intermittency at different locations". With a "distributed architecture", such a plant reduces the risks associated with single points of failures. See "Singapore to develop first virtual power plant to link and coordinate energy resources", Straits Times (8 October 2019).
Source: https://www.straitstimes.com/singapore/singapore-to-develop-first-virtual-power-plant-to-link-and-coordinate-energy-resources
Jason Loh Seong Wei is Head of Social, Law and Human Rights at EMIR Research, an independent think tank focused on strategic policy recommendations based on rigorous research.
In this article