English
Published by Malaysiakini, images from Malaysiakini.
I wonder who threw the biggest party Saturday night? They must have dressed to the nines in pink diamonds and Hermès handbags for this one. Alas, my own weekend was a sombre one after suffering through Liverpool's ignominious defeat to lowly Watford.
We seem to be making a habit of black swan events in our politics. Once in a lifetime events are now commonplace enough to be annual bookends. So, don't be unduly shocked to see further momentous changes as our politicians continue to play our their melodrama.
Nevertheless, against this backdrop of chaos, it's important to remind ourselves that the very purpose of government is to serve society's many, not its select few. This was in the manifesto that the rakyat voted into office in GE14, and no doubt it will be the basis for the next election, and the one after that, and the ones after.
Did Pakatan Harapan deliver on its many promises to the people? Not all. I admit not enough and not entirely as some needed more time. As I constantly pointed out, it would be perilous for us to ignore the clear mandate of the people in favour of personal politicking and acrobatic horse-trading, which ultimately was the cause for the collapse of Harapan.
This is what so infuriated voters about BN, then frustrated them with Harapan, and it will just as surely fuel discontent in Perikatan Nasional (PN). Yet the speculation of the day is around which individuals will benefit, with scarcely a nod to the needs of society at large.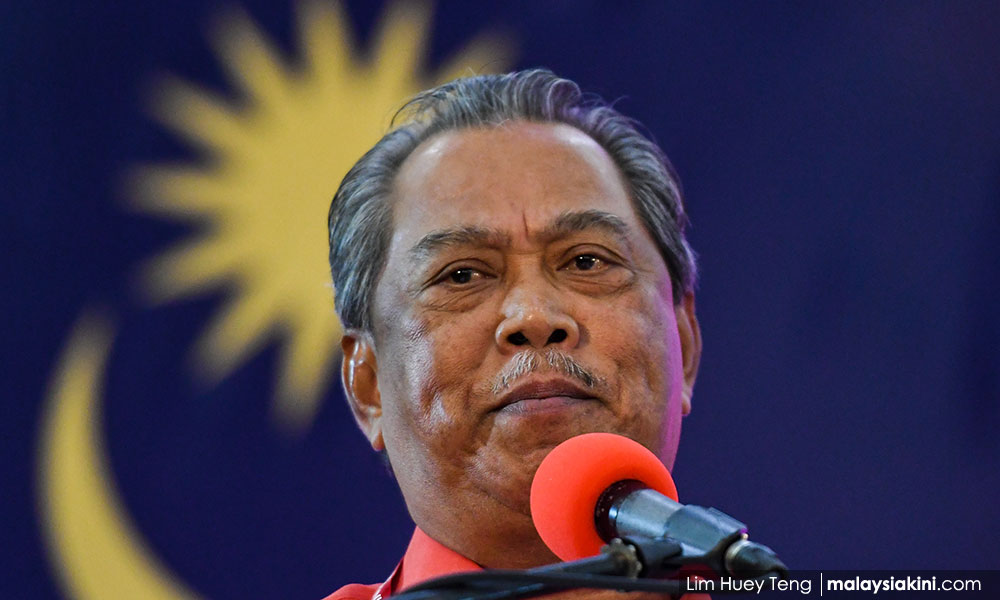 Regardless of which PM, which party and which coalition, if the people are mistreated they will speak loudly at the polls. We showed not only ourselves but the whole world that democracy in Malaysia works. Amidst the giddy highs of reclaimed power, this is a lesson that PN should not forget – whether they last weeks, months or years.
Politics may overrule principle, or vice versa, as the mood of the day shifts. But an administration that does not serve the wellbeing of the people will never be resilient. What that means is policies of social justice and equality regardless of race or religion. What that means is economic opportunities that benefit blue-collar and white-collar workers alike and equip them to thrive in the 4IR (Fourth Industrial Revolution) digital transformation age that beckons us. And what that means is the rule of law and enforcement of justice regardless of position or public office.
As far as I am concerned, I will lend my support to these noble objectives, regardless of who occupies the chair. Yes, I do believe these objectives were best captured within the Harapan manifesto which I helped draft and would lobby for not only its continuation but its acceleration in every government.
If the focus of leadership devolves into the openly self-serving dealing that we saw in past administrations, then it would be prudent for those to remember the consequences before once again trotting out designer handbags and dusting off fancy jewellery.
Dr. Rais Hussin is President & CEO of EMIR Research, an independent think tank focused on strategic policy recommendations based on rigorous research.
Bahasa Melayu
Diterbitkan oleh Sinar Harian.
SAYA tertanya-tanya siapakah yang telah menganjurkan pesta terbesar pada malam Sabtu? Mereka semestinya berpakaian rapi dengan berlian merah jambu dan beg tangan Hermès untuk pesta itu.
Malangnya, hujung minggu saya sendiri merupakan satu kejutan selepas Liverpool mengalami kekalahan yang sangat memalukan kepada pasukan bawahan, Watford dan semalam di tangan Chelsea.
Kita seolah-olah menjadikan kejadian angsa hitam kejadian yang tidak dijangka sebagai satu tabiat dalam kancah politik kita. Kejadian sekali seumur hidup itu kini sudah cukup lazim untuk dijadikan sebagai buku tahunan.
Oleh itu, jangan terlalu terkejut untuk melihat perubahan-perubahan bersejarah yang lebih lanjut ketika ahli-ahli politik kita terus memainkan melodrama mereka.
Namun, bertentangan dengan latar belakang kekecohan itu, ia penting untuk mengingatkan diri kita bahawa tujuan utama kerajaan adalah untuk berkhidmat kepada rakyat, bukan sekadar untuk segelintir yang terpilih sahaja.
Ini dimuatkan dalam manifesto pihak yang diundi rakyat semasa Pilihan Raya Umum ke-14 (PRU14) dan tidak dinafikan bahawa ia akan menjadi asas untuk pilihan raya akan datang dan yang seterusnya, serta yang seterusnya lagi.
Adakah Pakatan Harapan telah menunaikan lambakan janji mereka kepada rakyat? Tidak semua.
Saya mengakui ia tidak cukup dan tidak sepenuhnya kerana sesetengahnya memerlukan lebih banyak masa.
Seperti yang saya selalu katakan, ia amatlah berbahaya bagi kita mengabaikan mandat jelas rakyat untuk menumpukan perhatian kepada permainan politik peribadi dan perjanjian-perjanjian tidak rasmi yang hanya menguntungkan pihak tertentu (horse-trading) yang akhirnya menjadi punca kejatuhan Harapan.
Itulah yang menyakitkan hati para pengundi tentang Barisan Nasional (BN), kemudian para pengundi mengecewakan BN dengan memilih Harapan dan ia pasti juga akan menjadi bahan bakar yang akan memanaskan suhu ketidakpuasan dalam Perikatan Nasional.
Namun, spekulasi yang timbul berlegar-legar di sekitar individu-individu yang akan mendapat manfaat dengan langsung tidak mempedulikan keperluan rakyat.
Tidak kira siapa pun PM kita, parti mana mahupun gabungan yang mana, jika rakyat dianiaya, maka mereka akan bersuara dengan lantang pada hari pilihan raya.
Pentadbiran kita telah menunjukkan bukan sahaja kepada diri kita tetapi seluruh dunia bahawa demokrasi di Malaysia berfungsi.
Ketika kerunsingan mengenai perebutan kuasa, itu adalah pelajaran yang tidak boleh dilupakan oleh Perikatan Nasional – sama ada mereka bertahan untuk beberapa minggu, bulan ataupun tahun.
Politik boleh mengatasi prinsip, atau sebaliknya, bergantung pada perubahan suasana perasaan hati ketika itu.
Namun, pentadbiran yang tidak berkhidmat untuk kesejahteraan rakyat tidak akan berdaya tahan. Dasar-dasar keadilan sosial dan kesaksamaan tanpa mengira kaum atau agama perlu ditegakkan.
Begitu juga peluang ekonomi yang memanfaatkan pekerja kolar biru dan kolar putih diwujudkan serta melengkapkan mereka untuk berjaya menghadapi era transformasi digital 4IR (Revolusi Perindustrian Keempat) yang menyeru kita.
Juga peraturan perundangan serta penguatkuasaan keadilan dilaksanakan tanpa mengira kedudukan atau jawatan.
Saya akan memberi sokongan penuh kepada objektif-objektif yang mulia itu tanpa mengira siapa pun yang menduduki kerusi pemerintahan.
Ya, saya percaya bahawa objektif-objektif itu telah diperjelaskan dengan baik dalam manifesto PH di mana saya telah membantu untuk mendrafkannya dan akan melobi bukan sahaja untuk kesinambungannya tetapi untuk pelaksanaannya dalam setiap kerajaan.
Sekiranya tumpuan tampuk kepimpinan bergerak ke arah urusan mandiri secara terbuka seperti yang telah kita lihat dalam pentadbiran yang lalu, maka ia akan menjadi langkah cermat bagi mereka untuk mengingati kesannya sebelum sekali lagi mengeluarkan beg-beg tangan yang berjenama dan membersihkan barang kemas mewah.
Dr. Rais Hussin merupakan Presiden & CEO EMIR Research, sebuah organisasi pemikir bebas yang berfokuskan kepada pencernaan saranan-saranan dasar strategik berteraskan penyelidikan yang terperinci, konsisten dan menyeluruh.
In this article