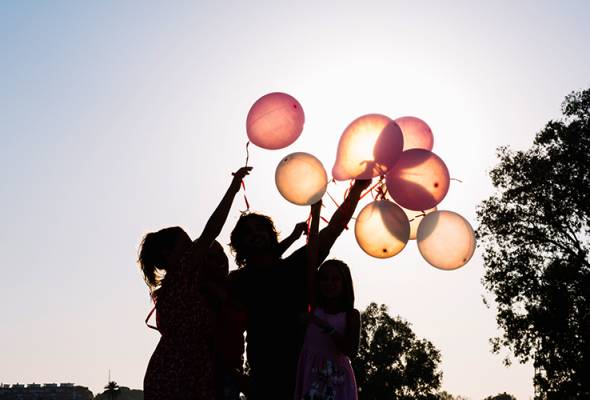 English
Published in Astro Awani, Malaysia Now, Bernama, Focus Malaysia & New Straits Times, image by Astro Awani.
Even before the emergence of the Covid-19 pandemic, the rising cost of living and higher financial commitments in raising a family are among the main factors of a higher divorce rate in Malaysia in recent years.
The Marriage Tribunal in the National Registration Department revealed that out of 6,901 marriages that ended in divorce in 2018, 2,971 cases (or 43.1%) related to financial problems in the family.
Ongoing financial distress coupled with other factors such as communication problems, inability to resolve conflicts, stress from family responsibilities and a high-pressure environment of confinement resulted in a 12% increase of divorces – from 50,862 cases in 2018 to 56,975 in 2019, according to the Department of Statistics Malaysia (DOSM).
Table 1 also shows that Muslims recorded a higher number of divorces compared to non-Muslims.
Table 1: Number of Divorces, Malaysia, 2018 and 2019

Source: Department of Statistics Malaysia (DOSM)
Lockdown restrictions and social distancing measures played a contributory factor to a further increase in divorce cases during the pandemic. Perhaps some have argued that work or study from home arrangements would provide the opportunity to strengthen family ties.
However, some couples who share opposite personalities, for example (one introvert, the other extrovert), would inevitably experience friction due to different lifestyle values when spending more time together at home.
They were forced to interact and engage with each other within a confined space more often than before. Married couples could not enjoy outdoor leisure activities (i.e., jogging, meeting with their extended families and friends for meals, travelling) as per the pre-pandemic era.
There is also the lack of platform or avenue to express their emotional problems freely. As a result, they could get easily provoked, and riled or frustrated with each other easily.
Arguments between couples on childcare, housework, cooking and grocery shopping, loss of jobs or decrease in income are among the causes that eventually resulted in divorce during the pandemic.
Numerous findings showed a share of childcare, housework, cooking and grocery shopping among married couples during the Covid-19 pandemic disproportionately increased. Such a phenomenon is also applicable to working parents whereby women had to bear all the family responsibilities besides fulfilling their employers' expectations in a work-from-home (WFH) environment.
Moreover, the Covid-19 pandemic has disproportionately impacted the self-employed or individuals who worked in the hard-hit sectors such as hospitality, leisure, retail and tourism.
For instance, as many businesses were forced to close temporarily when the Movement Control Order (MCO) commenced in early March last year, the DOSM revealed in their survey findings that 46.6% of the self-employed lost their jobs.
According to Prime Minister Dato' Sri Ismail Sabri Yaakob's recent statement in September, around 580,000 households who were initially in the middle 40% (M40) category have slipped into the bottom 40% (B40) category.
This is not surprising.
For example, work associated with the hospitality, leisure, retail and tourism industry, for instance, is not conducive to WFH. Therefore, those in the industry had been struggling to put food on the table – due to layoffs or under-employment caused by shorter working hours on the back of pay cuts.
Although the National Population and Family Development Board did not conduct any specific survey on reasons behind divorce cases, 80% out of 1,148 respondents (i.e., parents age 18 and above) started to feel the pinch of the pandemic even more, both economically and on their mental health, during the MCO 2.0.
The survey also found that 84.1% had suffered from emotional pressure or stress and 63% had experienced depression from which 20.4% had anger management issues.
As a result, a total of 76,786 divorces were filed nationwide between March 2020 to August 2021, according to Deputy Law Minister Datuk Wira Hajah Mas Ermieyati Samsudin.
Although non-Muslims recorded lower number of divorces, i.e., 10,346 cases between March 2020 to August 2021 compared to 2019, Table 2 shows that Muslims recorded a 46% increase in divorces, i.e., 66,440 during the MCO.
Table 2: Number of Divorces, Malaysia, 2018 – 2021

Source: Department of Statistics Malaysia (DOSM), Graphic by Amanda Yeo
There is also an increasing fear that children from divorced families will drop out of school or being out of work in the long run. Low self-esteem and educational attainment might hinder their ability to earn a living for themselves and their families in the future.
When the divorcees could not overcome their financial obligations, they would first fall into mental depression and illness. If they could not find new ways to cope with their pain from the loss of loved ones or income, committing suicide would be the likely outcome even though they are aware that suicide is a harmful act not only to themselves but also to their immediate family, friends and the wider community.
In addition, single mothers are particularly a socially and economically vulnerable group that is at risk from various physical and mental health problems.
According to Segambut Member of Parliament (MP) YB Hannah Yeoh, most mothers were left without any income after the divorce. With a greater responsibility of taking care of their children, they will be stressed out easily and cases of child abuse would rise.
The Ministry of Women, Family and Community Development (MWFCD) reported recently that 2,040 child abuse cases were recorded in the first four months of 2021. Out of the 2,040 cases, nearly 30% were physical and sexual abuse.
In an effort to further reduce the divorce rate in Malaysia, EMIR Research has the following policy recommendations for the current administration to consider:
Work closely with counsellors and non-governmental organisations (NGOs) that advocate and promote the strengthening of the family institution and familial relations to understand the problems that arise from married couples who are at the crossroads and on the brink of divorce;
Create an awareness campaign on the importance of marriage besides illustrating the potential physical, social, psychological and economic disadvantages of divorce;
Encourage all family members to put regular time aside every week (e.g., family day on every Sunday), with the purpose of family bonding.
As Malaysia moves towards the endemic stage, families could play outdoor games or do a physical activity together like going for a walk, enjoying the sunshine and fresh air regularly in public parks, etc.
In turn, these activities would help to reinforce family cohesion and foster deeper bonds, especially during tough times caused by the on-going pandemic; and
4. Encourage companies to promote an empathetic culture where employees with family commitments do not feel pressured to keep their struggles private.
Acknowledging domestic problems would motivate employees to perform their associated tasks better. They will also feel more comfortable approaching a supervisor to share their life struggles that may negatively affect their work performance.
When married couples could find ways to improve their relationship and marriage together, they could in turn strengthen the family ties with their children through frequent communication and bonding activities.
In the long run, this would contribute to creating a more harmonious and happy society that is beneficial to the nation/civilisation as a whole.
Amanda Yeo is Research Analyst at EMIR Research, an independent think tank focused on strategic policy recommendations based on rigorous research.
In this article