English
Published by Malaysiakini & Sin Chew, images from Malaysiakini.
Thank God, Malaysia has finally woken up.
The quarantine policy of the country on coronavirus or what is known by the World Health Organisation as nCov2019, is consistent with that of China.
When their cities and provinces are exposed to the virus, their citizens who seek to travel to Malaysia are banned from being in Malaysia for now.
Nothing racist. It is all carried out in a manner consistent with what China itself is bravely confronting.
The fact is, coronavirus, according to Statnew.com, is the fifth form of flu over the last fifty years with SARS being the fourth.
While 75 percent of the coronavirus resembles SARS, which is where the word corona comes from and other flu-like virus, one must remember that they are not the same.
People can and do recover from coronavirus. The mortality rate is still within the threshold of two to three per person, as opposed to SARS which was 17 percent in Hong Kong.
In a national address to Singapore, Prime Minister Lee Hsien Loong acknowledged that the "virus" may already be in the community of the republic.
After all, a case was discovered where one local Singaporean patient has had no contact or exposure to Taiwan, China, Hong Kong let alone Macau.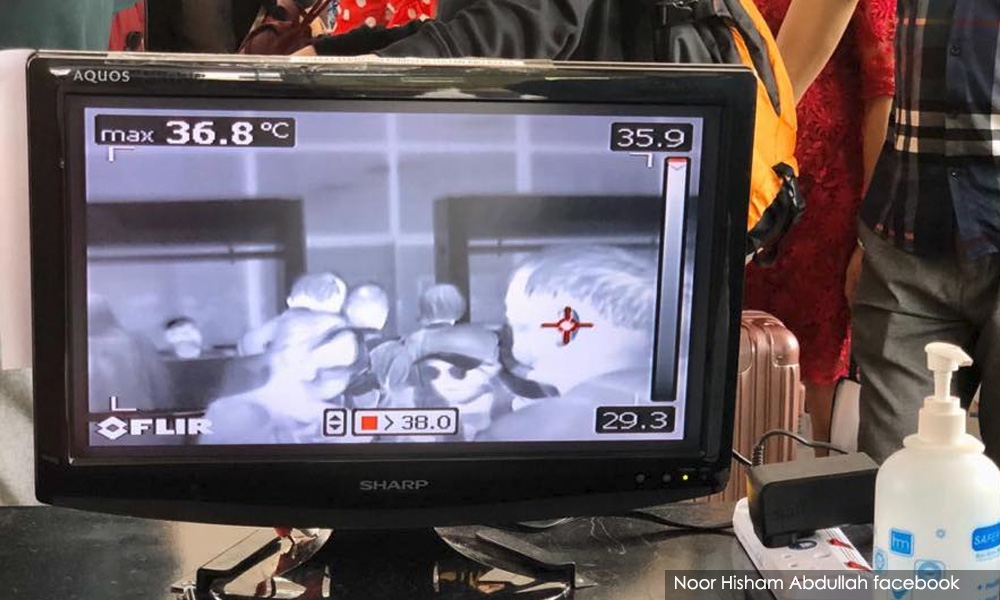 Lee urged Singaporeans not to panic, by hoarding on masks, instant noodles or other such essentials.
Coronavirus may yet become seasonal. While the vaccine may take more than a year to produce, it could peak in May or June, then disappear accordingly, before reappearing in winter-like conditions in the north, before going around the world once more.
The problem with coronavirus is its infectious nature. But if one avoids direct physical contact, stays 1 meter or 1.5 meters from the next stranger in public places, washing one's hands regularly, preventing the hands from touching the mouth and nose unnecessarily, the chances of keeping the spread of coronavirus in check is there.
Cases in Malaysia have yet to spike. Some, due to a combination of medicine and strong immunity have recovered from coronavirus. If anything else, coronavirus seems to target those who are already delicate and frail.
If this is the case, the focus of attention should be on the younger and elderly population in Malaysia.
Children under the age of two, for example, do not have a complete immune system yet. Those with chronic conditions like diabetes, or kidney ailments, in turn, would be most vulnerable to coronavirus.
In moments like these, it helps to focus on addressing the public health issue together with China, the World Health Organisation, and the Center of Disease Control, perhaps even the Abdul Jaffee Center of Infectious Diseases at the Imperial College.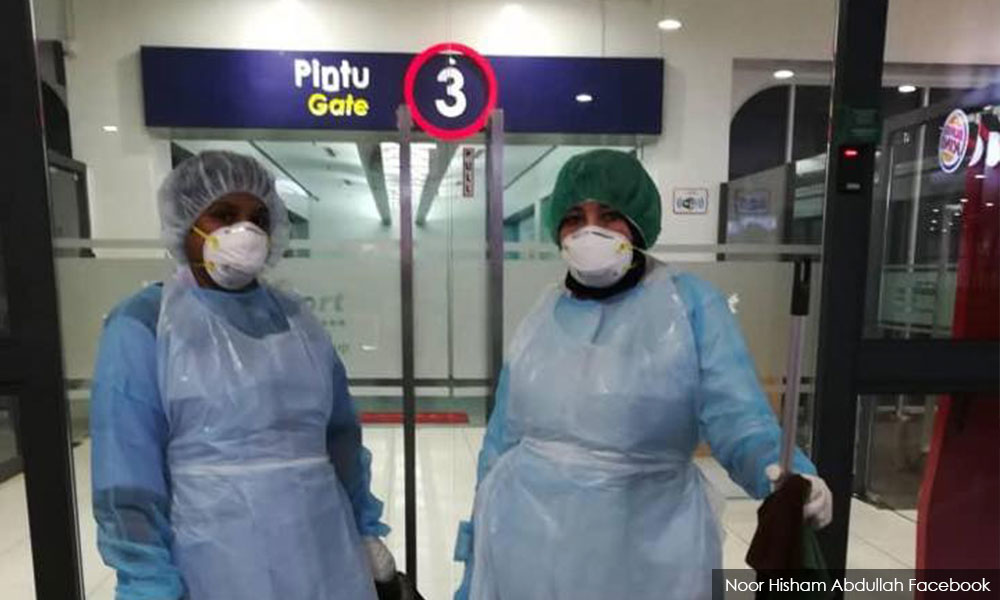 Universiti Sains Malaysia has had the privilege to contain the Nipah virus and SARS before. The quarantine centre in Sugai Buloh has that capacity too.
Meanwhile, all political parties, especially Umno and PAS, that seek to entice Prime Minister Tun Dr Mahathir should be watched warily.
These are representatives and individuals, who come with seeming gifts, to form a pact.
But the moment the likes of Bersatu engage with them any deeper, the standing of Bersatu in Sabah and Sarawak would be immediately compromised; granted that neither PAS nor Umno remain popular in any one of these two states.
Thus the priority of the country, as the Deputy Prime Minister Dr Wan Azizah Wan Ismail has correctly affirmed, should be on coronavirus first.
Everything else is secondary for now.
Dr. Rais Hussin is President & CEO of EMIR Research, an independent think tank focused on strategic policy recommendations based on rigorous research.
中文
刊登在:星洲网 (Sin Chew).
感谢上苍,大马终于醒过来了。我国针对新冠肺炎──或世卫组织称之为2019年新型冠状病毒──实施的隔离政策与中国的一致。
当他们的城市和省份暴露于该病毒时,那些打算前来大马旅行的中国公民现在被禁止入境大马。这无关种族主义。所有这些都与中国自身勇敢面对挑战的举措一致。
事实上,新型肺炎,根据statnews.com,这是过去50年来爆发的第五种流感。SARS是第四种。
尽管新型肺炎与SARS的相似度高达75%,这也是它沿用了冠状病毒这个词的原因,由于基因体和结构与原始SARS和其他流感病毒的冠状结构相似,但我们必须记住,它们是不同的。
感染冠状病毒的患者会康复。但该病毒的死亡率仍然维持在2%至3%;而香港SARS的死亡率为17%。
新加坡总理在全国电视讲话中承认"病毒"可能已经在新加坡社区中扩散。毕竟,出现了一个病例,即其中一名新加坡当地患者不曾去过台湾、中国、香港,更别说是澳门了,更没有与这些国家的人士有过接触。
在某种程度上,以上说法是成立的,李显龙总理敦促新加坡人不要恐慌,不要囤积口罩、快熟面或其他必需品。
新型肺炎可能尚未成为季节性病毒。尽管生产此类疫苗可能需要一年多的时间,但它可能会在5月或6月来到高峰期,然后渐渐消失,当像北方冬季一样的条件重现时,再次出现在世界各地。
新型肺炎的问题在于它具有传染性。但是,如果避免直接的身体接触,或在公共场合与陌生人保持1米或1.5米的距离,并经常洗手,并避免用手触摸嘴巴、鼻子和眼睛,则有防止新型肺炎传播的机会。
大马的案件并未激增,一些人因结合药物治疗和自身免疫力而康复。如果有什么区别的话,那就是新型肺炎似乎是针对那些脆弱的人。
如果是这种情况,我们应该将注意力集中在大马的年幼和老年人身上。例如,两岁以下的儿童,他们的免疫系统尚未成熟。那些患有糖尿病或肾脏病等慢性疾病的人,也很容易感染新型肺炎。
在这样的时刻,它有助于与中国、世卫组织、疾病控制中心、甚至帝国理工学院的MRC全球传染病分析中心,一起集中精力解决公共卫生问题。
大马理科大学之前曾控制立百病毒和SARS病毒。双溪毛糯医院隔离中心也有这种能力。
与此同时,所有政党,尤其是巫统和伊党,在试图吸引首相敦马哈迪的注意时应该更加谨慎。这些代表和个人,带着看似是礼物的东西,来达成协议。但是一旦土团党之类的人与他们深入接触,土团党在沙巴和砂拉越的地位就会立即受到影响;有鉴于伊党或巫统在这两个州属都不受欢迎。因此,正如副首相旺阿兹莎证实的那样,应该将重点优先放在新冠肺炎上。其他一切都是次要的。
莱斯福贤是EMIR Research的总裁兼首席执行官,EMIR Research是一个独立的智囊团,专注于根据严格的研究提出战略政策建议。