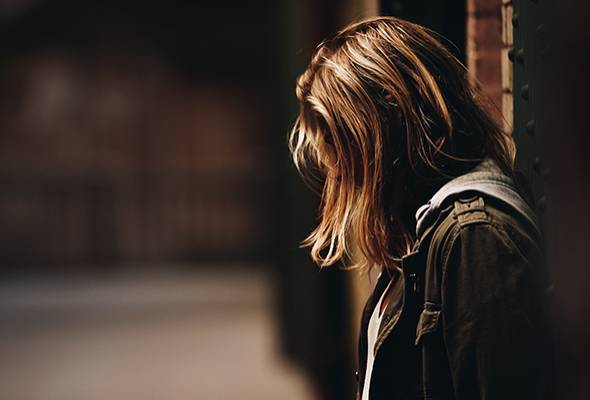 English
Published by AstroAwani, image by AstroAwani.
As it is, incest remains a highly underreported crime in Malaysia, stemming from various causes, as emphasised in the earlier article by EMIR Research ("Exploring the root causes of incest").
However, recognising the disruption of healthy family dynamics as a primary cause of incest is crucial.
The American Psychological Association (APA) characterises a dysfunctional family as one where relationships or communication are impaired, and members struggle to achieve closeness and self-expression.
Within such families, issues such as parental neglect, domestic violence, and abuse often prevail, which results from the absence of healthy family relationships, creating an environment where healthy communication, trust, and boundaries are eroded. This vulnerability can heighten the risk of various issues, including incest.
Moreover, the consequences may involve emotional incest, also known as covert incest, which can profoundly impact a child's development, with long-term effects far into adulthood. While distinct from physical or sexual incest, emotional incest, as described by Aimee Daramus, PsyD, a licensed clinical psychologist, involves placing a child in an adult affective role before they are ready.
Recent studies have highlighted a troubling correlation between dysfunctional family dynamics and the prevalence of incest. For instance, a study by Pusch et al. found that sexual interaction between daughters and fathers is more common in family arrangements where the roles of mother and daughter are reversed. Role reversal can occur when the daughter takes on the responsibilities traditionally associated with the mother such as caregiving and providing emotional support to the family dynamic leading the parent to rely heavily on the child for emotional well-being.
Survivors or victims of incest usually continue to suffer in silence, compromising their physical, emotional, and psychological well-being and ability to form healthy relationships in the future, potentially creating a vicious cycle.
Therefore, focused attention must be given to halting a worrying rising trend of incest recently observed worldwide and in Malaysia due to its severe consequences.
Hence, what actions can be taken to tackle this persistent issue of incest in Malaysia effectively?
School-based comprehensive sexuality education (CSE)
United Nations Educational, Scientific and Cultural Organisation (UNESCO) defines CSE as a curriculum-based approach that goes beyond traditional reproductive health education. It encompasses cognitive, emotional, physical, and social aspects of sexuality.
CSE extends beyond reproduction and health risks and covers topics such as relationships, boundaries, consent, and effective communication. By equipping young individuals with holistic knowledge, CSE empowers them to make informed decisions, foster healthy relationships, and navigate complex situations.
Moreover, underlining the significance of addressing sexual abuse against children, the Lanzarote Committee, which oversees the Committee of the Parties to the Convention on the Protection of Children against Sexual Exploitation and Sexual Abuse, emphasises the role of schools in educating children about this pervasive issue within family dynamics and trusted circles.
In light of this, in the Malaysian context, effective collaboration among the Ministries of Education (MOE) and Women, Family, and Community Development (MWFCD), as well as experts in sexual health, child protection organisations, and survivors' advocacy groups is imperative. Their combined efforts should be channelled towards developing a robust curriculum syllabus for CSE that respects Malaysia's diverse culture and religion.
Additionally, ensuring effective CSE delivery necessitates highly professional and well-trained teachers with master's degrees and above in relevant fields who possess a deep knowledge of the subject matter and feel at ease discussing it with students.
Proper affordable housing space and design
Malaysia is already on the right track in developing proper housing, with a UNDP pilot project recommending that a home with basic facilities must have a minimum of three rooms (for parents, sons, and daughters). However, there are still houses that have not met these standards.
Therefore, the Ministry of Housing and Local Development must take action by mandating all houses, including low-cost units, to be built with a minimum of three rooms in a house.
Moreover, the current National Housing Policy must be reviewed to address challenges posed by family dynamics, prevent abuse and incestuous relationships, and provide guidelines for housing developers to prioritise privacy, safety, and adequate space for family members.
Proper guidelines should be provided to the Syarikat Perbadanan Negara Berhad (SPNB) and Uda Holdings Berhad, which are responsible for addressing the housing needs of low and middle-income households and developing affordable housing. For instance, consider bedroom layouts with the main room placed away from the other two bedrooms, ensuring the two bedrooms are attached to a locked bathroom and designed with proper sound insulation.
In addition, background checks and tenant screening for housing scheme is essential by mandating background checks for potential homeowners to identify any history of child abuse and criminal records or offences. Implement a screening process to ensure that individuals with a history of child abuse or violence are not eligible to reside in housing units with families or children.
Mandatory blocking of all pornographic websites
Given the positive correlation between free and easy access to pornography and the rise of incest cases, we need a more aggressive approach rather than relying solely on restrictive measures.
Therefore, it is strongly recommended to block all pornographic websites as a more potent approach for Malaysia. Countries like UAE, Qatar, Russia, and Thailand have pioneered this approach, blocking all pornographic websites that are "obscene" and some websites allowing users of any age to access them.
Collaboratively, the Communication and Digital Ministry (KKD) should work closely with the telcos in monitoring, employing "smart" filtering, removing, and blocking pornography websites. Concurrently, the government must formulate comprehensive regulations delineating the parameters of "obscene" and pornographic content.
It is worth noting that global policy analyst Eva Galperin mentioned that "blocking porn is the fastest way to ensure widespread adoption of censorship circumvention in your country, " reiterating the urgency for Malaysia to enhance its content restrictions steadfastly.
KKD should lead an effort to implement more stringent content moderation policies with the Ministry of Science, Technology, and Innovation (MOSTI). Malaysia must utilise a combination of artificial intelligence (AI) tools and human moderation to flag and review potentially harmful content. AI-powered systems can efficiently identify explicit and harmful materials, enabling prompt removal and contributing to a safer online environment for minors. Moreover, there is a need to enhance existing regulatory bodies or collaborate with industry stakeholders to develop effective content review mechanisms.
Enhance child-friendly reporting mechanism
Childline Malaysia, operating through Talian Kasih 15999, is part of the government's reporting mechanism, providing a nationwide 24-hour child helpline service encompassing issues such as abuse, neglect, domestic violence, etc. However, it is essential to acknowledge that child victims might harbour fear or mistrust toward official authorities or find it difficult, which will hamper their willingness to make formal reports.
Hence, establishing a more direct, structured, and child-friendly reporting mechanism becomes paramount to ensure the safety of these vulnerable individuals. Implementing child-friendly reporting mechanisms within educational institutions, notably, schools, is a proactive approach with safe avenues for students to report instances of abuse, especially committed within their circle of trust.
In collaboration, MWFCD, KKD and NGOs could develop an app-based platform to empower victims, particularly children, to report. Subsequent evaluation of these reports could be managed by a team of dedicated child protectors, consisting of child protection volunteers or social workers, responsible for effectively channelling the cases to the relevant authorities.
Furthermore, there is a need to have a suspected child abuse & neglect (SCAN) team within the hospital. The team of gynaecologists, paediatricians, medical social workers, and welfare officers could significantly bolster child protection efforts.
Additionally, given the escalating demand for child protection workers, it is prudent for Malaysia to adopt the Social Work Profession Bill.
A 2018 survey by UNICEF Malaysia found social service personnel are limited in numerous areas, including child protection, probation, and anti-trafficking operations. Only 236 officers were directly involved in child protection cases, and 183 officers managed children who violated the law — a significant gap between social service personnel and child protection cases. The bill's endorsement would expand the professionals capable of addressing child protection issues, thus enhancing response efficiency and safeguarding children's rights.
Malaysia is at a crossroads in tackling this profoundly concerning issue of incest, where action is not only a moral obligation but a necessity to protect future generations. Malaysia can significantly enhance the well-being of its citizens through the proposed measures.
Farah Natasya is a Research Assistant at EMIR Research, an independent think tank focused on strategic policy recommendations based on rigorous research.
In this article