English
Published by Malaysiakini, images from Malaysiakini.
When talking about allocation of resources for society, a fair distribution should not be forgotten. This gives a point to the government in helping those in need namely the lower-income household group, the B40 category, particularly in terms of their empowerment.
Nevertheless, several factors taken lightly would lead to inefficient distribution and it can cause a waste of local talents who are our future human capital.
For instance, some resources allocated by the federal government for this group are not utilised well. One obvious example which caught attention can be taken from the third series of the Auditor-General's Report 2018 published last month.
To be more specific, the findings have shown that a special programme targeting the B40 group known as the Capacity and Capability Building Programme of Special Group (PPKK) was not managed well by the participating agencies.
What is PPKK meant for? The programme is to provide short-term and long-term training for the B40 to be able to search for jobs, improve income and reduce poverty. It was initiated during the 10th Malaysia Plan and was continued during the 11th Malaysia Plan.
For this programme, the Economic Planning Unit (EPU) is the main coordinator joined by other coordinating agencies such as the Skills Development Fund Corporation, Unit Peneraju Agenda Bumiputra, the Youth and Sports Ministry as well as the implementing agencies. Each agency has its own programme with different amount of allocations provided by the EPU.
Between 2016 and 2018, the government had allocated a total of RM258.3 million for the programme to be executed by these agencies.
However, there were several unsatisfactory findings by appointed auditors relating to the programme. Only 54.4 percent of the total allocation was spent on the back of weak financial management.
Out of the 22 training programmes that had been planned, only 11 were carried out in line with PPKK's objectives with an allocation of RM97.3 million. As a result, the participation rate for the training programmes was low at 38.5 percent of the 100,000 participants target.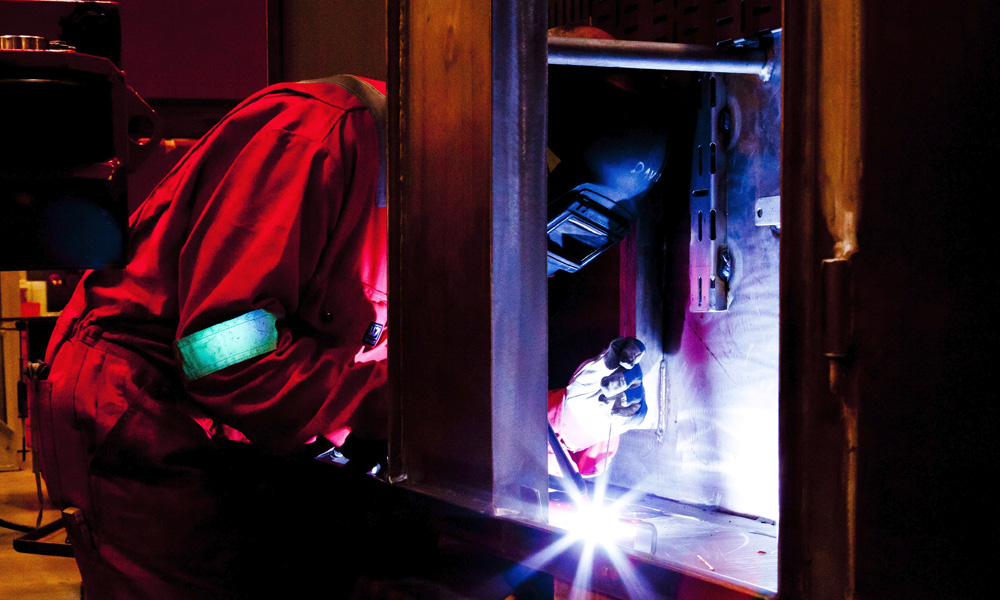 Slow approvals and distribution of funds by the coordinating agencies were also contributing factors which led to the delay in the programme commencement and affected its effectiveness.
Even within the programmes that were executed, the incomplete provision of documents by some of the agencies did not help to track whether the programmes were actually effective for the group or otherwise.
Another flaw detected in the programme implementation is that the tracer study lacks presence. The tracer study consists of data collection of the participants which involves their current job status as well as their salaries.
Based on the auditors' findings, only 16 out of 28 service providers appointed by the implementing agencies (57.1 percent) provided tracer study reports.
Based on the tracer study reports, only 1,076 out of 7,188 participants (15 percent) managed to secure jobs. This data, however, could not be confirmed due to incomplete documents provided to the auditors.
Finally, the absence of effective monitoring led to the mismanagement of allocation affecting the objectives of the programme.
This is only one example of many initiatives meant to empower the rakyat in the B40 category which was not properly managed and it is such disappointing news to be discovered.
So, what are the alternatives that can be looked into in trying to support the empowerment of the group?
Firstly, due to the unprecedented economic crisis brought about by Covid-19, the government has so far announced economic stimulus packages worth RM295 billion altogether.
Of the total, it is undeniable that there are plenty of stimulus measures addressing this vulnerable group as most of them are likely to be affected financially and there are plenty of people in need of help in getting employed.
Measures include the Bantuan Prihatin Nasional payouts, Wage Subsidy Programme, electricity tariff rebates, hiring and training incentives, reskilling and upskilling programmes, My30 public transport subsidy, and e-Penjana credits.
Referring back to the previously mentioned programme under the EPU dedicated for the B40, hopefully, the hiring and training incentives, reskilling and upskilling programmes under the Penjana package would take off well and be effective for the targeted group with constant monitoring.
Secondly, this is just the right time to be more proactive in promoting and building up the Technical and Vocational Education and Training (TVET) amongst the B40 group.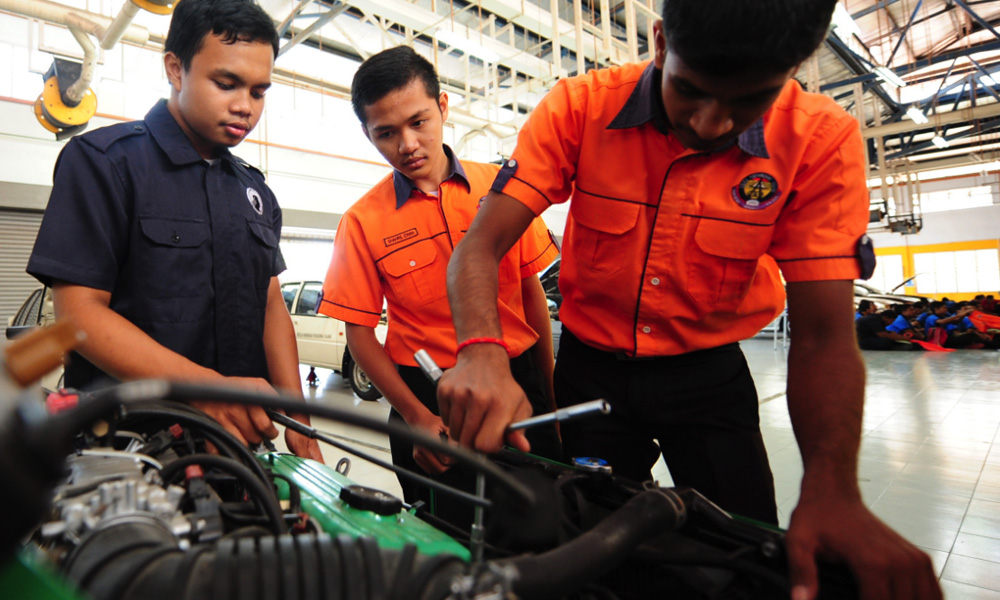 TVET is a platform whereby formal, non-formal and informal learning are provided to prepare skilled youth in the working field. As mentioned in my previous article focusing on youth unemployment, past studies have shown that effective vocational training can help lower youth unemployment rate.
Not to forget, the TVET initiative should not only target the majority in Malaysia but also minorities such as the Orang Asli. As stated by Human Resources Minister M Saravanan recently, the ministry is targeting the participation of 2,000 Orang Asli youths in the Go TVET programme by next year.
He added currently, 46 Orang Asli youths are pursuing various courses at the Industrial Training Institute in Ipoh between 24 and 27 months. It is quite a long way to go to reach the target so hopefully, the effort to invite more participants is continuous.
At the end of the day, there will be never-ending numbers of initiatives which we can suggest to empower the B40 group but everything goes back to how they are executed, in a most effective way. So, that remains the crux of the issue.
Nur Sofea Hasmira Azahar is Research Analyst at EMIR Research, an independent think tank focused on strategic policy recommendations based on rigorous research.
Bahasa Melay
Diterbitkan oleh Malaysiakini & Berita Harian.
Dalam membincangkan hal berkaitan peruntukan sumber untuk masyarakat, kita tidak boleh lupa tentang pentingnya pembahagian yang adil.
Ini memberi titik perhatian kepada pihak kerajaan dalam membantu golongan yang lebih memerlukan iaitu kumpulan golongan isi rumah berpendapatan rendah atau lebih dikenali sebagai (B40) terutamanya daripada segi pemerkasaan mereka.
Terdapat beberapa faktor yang diambil ringan oleh sesetengah pihak yang telah menyebabkan pengedaran sumber yang tidak cekap dan hal ini boleh membawa kepada pembaziran bakat tempatan yang juga merupakan modal insan pada masa depan.
Sebagai contoh, dana yang diperuntukkan oleh kerajaan persekutuan untuk kumpulan B40 ini tidak digunakan dengan baik.
Satu contoh yang jelas dan menarik perhatian boleh diambil daripada Laporan Ketua Audit Negara Tahun 2018 Siri 3 yang telah diterbitkan pada bulan lepas.
Untuk lebih spesifik, penemuan laporan tersebut menunjukkan bahawa program khas bagi kumpulan B40 yang dikenali sebagai Program Peningkatan Kapasiti dan Kapabiliti Kumpulan Khusus (PPKK) tidak diurus dengan baik oleh agensi-agensi yang terlibat.
Mungkin ada yang tertanya-tanya apakah maksud PPKK?
PPKK bertujuan untuk memberi latihan jangka pendek dan jangka panjang kepada kumpulan B40 agar para peserta dapat mencari pekerjaan, meningkatkan pendapatan dan mengurangkan jurang kemiskinan.
Inisiatif ini bermula semasa Rancangan Malaysia Ke-10 (RMK-10) berlangsung dan diteruskan bagi Rancangan Malaysia Ke-11 (RMK-11).
Bagi program ini, Unit Perancang Ekonomi (EPU) merupakan penyelaras utama disertai oleh agensi-agensi penyelaras yang lain seperti Perbadanan Tabung Pembangunan Kemahiran (PTPK), Unit Peneraju Agenda Bumiputera (Teraju), Kementerian Belia dan Sukan (KBS) serta agensi-agensi pelaksana.
Setiap agensi mempunyai program mereka yang tersendiri dengan jumlah peruntukan berbeza yang disediakan oleh EPU.
Dari tahun 2016 hingga 2018, kerajaan telah memperuntukkan dana berjumlah RM258.3 juta untuk agensi-agensi yang terlibat bagi melaksanakan program-program yang telah dirancang oleh mereka.
Namun, terdapat beberapa penemuan tidak memuaskan yang dijumpai oleh juruaudit untuk program ini. Salah satunya adalah hanya 54.4 peratus daripada jumlah peruntukan yang telah dibelanjakan, akibat daripada pengurusan kewangan yang lemah.
kadar penyertaan rendah
Selain itu, hanya 11 daripada 22 latihan atau program dengan kos berjumlah RM97.3 juta telah dilaksanakan selaras dengan objektif PPKK.
Akibatnya, kadar penyertaan bagi program ini adalah rendah iaitu pada 38.5 peratus daripada sasaran seramai 100,000 peserta.
Kelulusan dan pengagihan dana yang perlahan daripada pihak yang bertanggungjawab juga merupakan faktor yang menyumbang kepada kelewatan dalam pelaksanaan program yang menjejaskan keberkesanan program.
Bagi program yang diberi kebenaran untuk dijalankan, penyediaan dokumen yang tidak lengkap oleh beberapa agensi tidak membantu dalam mengesan sama ada program tersebut berkesan untuk kumpulan B40 atau sebaliknya.
Satu lagi kecacatan yang dikesan dalam pelaksanaan program PPKK ini adalah kekurangan perhatian terhadap kegunaan tracer study.
Tracer study merangkumi pengumpulan data peserta yang melibatkan pekerjaan semasa mereka dan gaji yang diperolehi.
Berdasarkan penemuan juruaudit, hanya 16 daripada 28 penyedia perkhidmatan yang telah dilantik oleh agensi pelaksana (57.1 peratus) yang menyediakan laporan tracer study.
Berdasarkan laporan tracer study, hanya 1,076 daripada 7,188 peserta (15 peratus) berjaya mendapatkan pekerjaan. Namun, data ini tidak dapat disahkan kerana dokumen yang diberikan kepada juruaudit tidak lengkap.
Akhir sekali, ketiadaan pemantauan yang berkesan telah membawa kepada kelemahan dalam pengurusan peruntukan yang seterusnya menjejaskan objektif program.
Ini hanya satu contoh daripada pelbagai inisiatif yang bertujuan untuk memperkasa rakyatdalam yang kumpulan B40 tetapi program tersebut tidak diuruskan dengan baik dan penemuan seperti ini sangat mengecewakan.
Jadi, apakah alternatif lain yang boleh diambil kira untuk memperkasa kumpulan ini?
Pertama sekali, disebabkan oleh krisis yang belum pernah terjadi sebelum ini, kerajaan telah mengumumkan pakej rangsangan ekonomi yang bernilai RM295 bilion secara keseluruhannya.
Daripada jumlah tersebut, tidak dapat dinafikan bahawa terdapat banyak langkah rangsangan untuk membantu golongan yang tidak bernasib baik ini kerana kebanyakan daripada mereka telah terjejas dari segi kewangan dan ada juga segolongan masyarakat yang memerlukan bantuan untuk mendapatkan perkerjaan.
Langkah rangsangan merangkumi Bantuan Prihatin Nasional, Program Subsidi Upah, rebat elektrik, insentif pengambilan pekerja dan latihan, program latihan semula dan peningkatan kemahiran, subsidi pengangkutan awam My30, dan kredit e-Penjana.
Merujuk kembali kepada program yang dirancang khusus untuk B40, mudah-mudahan insentif pengambilan pekerja dan latihan, program latihan semula dan peningkatan kemahiran di bawah pakej Penjana akan dilaksanakan dengan baik dan berkesan bagi kumpulan sasaran dengan pemantauan yang berterusan.
Masa tepat untuk TVET
Kedua, sekarang adalah masa yang tepat untuk kerajaan menjadi lebih proaktif dalam mempromosi dan membangunkan Pendidikan dan Latihan Teknikal dan Vokasional (TVET) di kalangan kumpulan B40.
TVET merupakan platform pembelajaran formal dan bukan formal disediakan untuk mempersiapkan golongan belia sebelum mereka menempuh alam pekerjaan.
Seperti yang ditulis dalam artikel saya sebelum ini tentang pengangguran dalam kalangan belia, kajian lepas menunjukkan bahawa latihan vokasional yang berkesan dapat membantu menurunkan kadar pengangguran belia.
Namun, inisiatif TVET ini bukan sahaja perlu disasarkan kepada kumpulan majoriti di Malaysia malah kumpulan minoriti seperti orang asli.
Seperti yang dikatakan oleh Menteri Sumber Manusia M Saravanan baru-baru ini, kementeriannya menyasarkan penyertaan seramai 2,000 belia orang asli untuk program Go TVET pada tahun depan.
Dia juga menyatakan bahawa seramai 46 belia orang asli sedang mengikuti pelbagai kursus di Institut Latihan Perindustrian di Ipoh yang mengambil masa selama 24 hingga 27 bulan.
Realitinya, perjalanan untuk mencapai sasaran seramai 2,000 peserta masih panjang. Oleh itu, usaha untuk mengalu-alukan lebih ramai peserta untuk menyertai program ini haruslah berterusan.
Secara konklusinya, inisiatif yang boleh disarankan bagi memperkasa kumpulan B40 tidak akan pernah habis tetapi semuanya berbalik kepada cara pelaksanaan yang berkesan.
Nur Sofea Hasmira Azahar merupakan Penganalisis Penyelidik di EMIR Research, sebuah organisasi pemikir bebas yang fokus kepada pencernaan saranan-saranan dasar strategik berteraskan penyelidikan yang terperinci, konsisten dan menyeluruh.