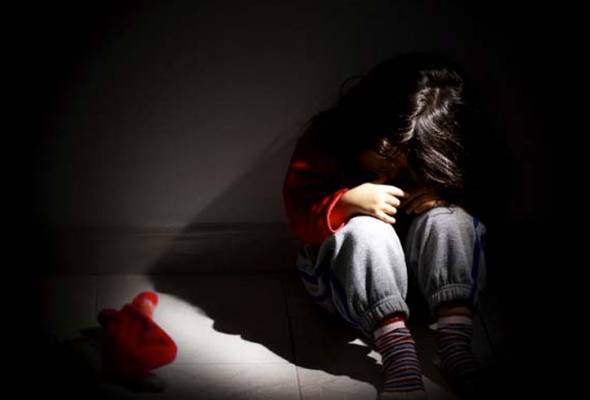 English
Published in Malaymail, AstroAwani, AsiaNewsToday, KHMER TIMES & Daily Express, image by Astro Awani.
No child should have to live in constant fear of violence, but unfortunately, some do.
A 2016 study of 96 countries estimates that least 64% of children (aged 2-17 years old) in Asia have been exposed to at least one type of violence – either physical, sexual or emotional violence, bullying, or witnessing violence (see, "Global Prevalence of Past-Year Violence Against Children: A Systematic Review and Minimum Estimates", Hillis et al., Pediatrics, Vol. 137, Issue 3, 2016).
The Child Act 2001 (Act 611) defines "child" as a person under the age of eighteen years old.
Every year in Malaysia, 1,000 children are reported to be the victims of child abuse and neglect, showing an upward trend since 2019.
Needless to say, the causes or factors behind the abuse are heartbreaking/heart-wrenching and tragic.
Children are abused and purposefully neglected by caretakers or someone they know due to variety of reasons – some benign (e.g., difficulty in managing or responding to the hyperactivity of the child concerned, disabilities as another factor constraining the carer's efforts, financial difficulties or challenges, etc.) whilst others happened simply because of malicious or malignant intent (ill-will of any kind).
Child abuse has a significant impact on a child's long-term physical and emotional health, wellbeing and development.
The World Health Organisation (WHO) defines child abuse (or child maltreatment) as the abuse or neglect that occurs to children under 18 years of age.
It includes all types of physical and/or emotional ill-treatment, sexual abuse, neglect, negligence and commercial or other exploitation, which results in actual or potential harm to the child's health, survival, development or dignity in the context of a relationship of responsibility, trust or power.
According to the Ministry of Health Malaysia (MOH), child abuse is the physical and emotional mistreatment, sexual abuse, neglect and negligent treatment of children, as well as to their commercial or other exploitation (Source: MyHEALTH Portal).
Child abuse is, generally, divided into four different categories, i.e., physical abuse, sexual abuse, emotional abuse and neglect.
Physical abuse is the intentional use of physical force that can result in physical injury.
Sexual abuse involves pressuring or forcing a child to engage in sexual acts. It includes behaviors such as fondling, penetration, and exposing a child to other sexual activities.
Emotional abuse refers to behaviours that harm a child's self-worth or emotional well-being.
Neglect is the failure to meet a child's basic physical and emotional needs. These needs include housing, food, clothing, education, access to medical care, and having feelings validated and appropriately responded to.
Although child abuse is relatively widespread and rampant in varying degrees, it is still grossly underreported.
The number of child abuse cases that are not reported indicates that the reported cases are only the tip of the iceberg.
In 2016 alone, nearly 5,000 children were reported by the Social Welfare Department (JKM) to be in need of protection from abuse.
Datuk Seri Abdul Jalil, Director of the Criminal Investigation Department of the Royal Malaysian Police (PDRM), said 531 child abuse cases were reported in the first 8 months of 2022 ("531 child abuse cases reported in first 8 months, mostly by parents", Sinar Daily, November 30, 2022).
Whereas, for the first 9 months in the previous year, a total of 472 child abuse incidents were reported by the Sexual, Women and Children Investigation Division (D11) of the PDRM ("Parents with Anger Management Issues Main Cause For Majority Of Child Abuse Cases In 2021", Malaysia Trend, October 12, 2021).
Selangor has recorded the highest number of child abuse cases. According to the Social Welfare Department, 1,910 cases of child abuse and neglect were recorded from March 2020 until March 2022 ("Social Welfare Dept: 1,910 cases of child abuse, neglect in Selangor from March 2020 to 2021", Malay Mail, March 21, 2022).
Chairman of the Selangor Younger Generation Development, Sports and Human Capital Development Committee YB Mohd Khairuddin Othman stated that of the total, physical abuse was the most common (686 cases), followed by sexual abuse (606), neglect (555), and emotional abuse (63).
As for nationwide, the Social Welfare Department (JKM) under the Ministry of Women, Family and Community Development (MWFCD) reported that 1,055 child abuse cases were recorded for the first 6 months of 2022 from January to June ("1,055 child abuse cases recorded nationwide from Jan-June this year", The Sun Daily, September 6, 2022). The now former Deputy Minister Siti Zalilah Yusof said physical abuse constitute the highest category at 578 cases (54.8%), followed by sexual abuse at 417 cases (39.6%) and emotional abuse at 60 cases (5.6%).
The trend "confirms"/"validates" a 2020 study by the Pediatrics Department of Hospital Serdang entitled, "Suspected child abuse and neglect cases in a single tertiary hospital in Malaysia – a 5-year retrospective study" where the findings show that physical abuse was the most common (55%, n=216) followed by sexual abuse (33%, n=130) and neglect (10%, n=41).
The perpetrators are usually family members such as biological parents or family members from the extended family. The study shows that the most common perpetrators, overall, were biological parents (30%) and babysitters (26%).
Child abuse incidents also occur in nurseries (mainly unlicensed ones). A total of 217 abuse cases involving children at childcare centres were recorded nationwide last year (January until December 2021).
Furthermore, child abuse deaths are now at an alarming level.
According to a journal article entitled, "Child Homicide Amounting to Murder in Malaysia: Descriptive Analysis of the Statistics and Causes" (Frontiers in Psychology, Vol. 13, July 2022), the second highest motive of child homicide in Malaysia recorded from January 2010 to June 2021 is child abuse (n=80; 22.9%) which contributes almost ¼ of the total child homicide cases.
Hence, there is a critical imperative in identifying and detecting child abuse cases early.
So that action can be taken before it leads to even worse situation – death.
Based on the Out of the Shadows Index 2022 (OOSI) that is used to measure how 60 countries are preventing and responding to child sexual exploitation and abuse (CSEA), Malaysia ranked 23rd out of 60 countries with a total score of 56.9, falling behind Indonesia (68.1), Thailand (58.7), Philippines (58.4) and Vietnam (58.4).
The two different pillars (prevention and response) were measured whereby Malaysia scored 51.8 out of 100 (prevention) and 61.9 out of 100 (response) respectively – which predominantly looked at the legislation, policies and programmes of a country and how effective the prevention measures were.
As such, Malaysia needs to have critical urgency to improve our legislation, policies and programmes to effectively address the child abuse problem whether it is physical, emotional, sexual abuse or neglect because it is a truism and a self-evident truth that children as victims cannot stop child abuse – only adults can.
MWFCD should take the lead to improve its implementation of the National Child Protection Policy.
For instance, by providing for the mandatory incorporation of the policy in all primary and secondary schools as well as international and private counterpart institutions.
In addition, a team, e.g., the Child Protection Team comprising of the social welfare officer, medical officer and a specialist from the PDRM, should be dispatched to inspect and investigate schools and institutions to ensure and enforce compliance to the protocols of the policy.
Furthermore, MWFCD should also enhance primary care/outreach for children and organise training programmes to educate parents especially young mothers or the single parent on parenting skills and styles – that are formative in the children's development.
MWFCD also should take more pro-active measures and play a significant role in strategically collaborating with PDRM and the Ministry of Home Affairs (MOHA), Ministry of Health (MOH), Ministry of Communications and Digital (MCD) and Ministry of Education (MOE) as the other stakeholders.
Additionally, child abuse prevention requires multi-sectoral collaboration and participation, including and extending to the private sector (in the form of their corporate social responsibility or CSR) and the NGOs.
EMIR Research also would like to recommend the following policies:
Foster care system
MWFCD should establish a systematic fostering agency eco-system (nationwide) to provide an alternative family for abused children (outside of the pre-existing children's homes) – if need be – in the absence of extended family members.
Social workers or social service professionals can – post-"clearance"/post-approval (where relevant and appropriate) – supervise and monitor the foster families regularly by having one-to-one session with the child to get the updates of their latest condition/situation.
2. Child protection and recovery centres
These centres (could serve as transitioning to the pre-existing children's homes) should be established in every state and federal territories – both West and East Malaysia – so that the children can get treatment and recovery support for their abuse and trauma.
The focus is on implementing systematic and specialised programmes (by social service professionals, counsellors, psychologists and healthcare practitioners) for the children in accordance with their types of trauma and abuse they experienced.
3. Strategic collaboration between MWFCD with PDRM and NGOs
MWFCD should provide enhanced training for social service professionals and volunteers from the NGOs to enable early detection and identification of abuse and neglect.
Due to the limited outreach of the services (such as counselling and advocacy) which are mainly accessible and available in major cities, strategic and long-term collaboration with NGOs can support and complement the government's effort to reach out to abuse victims in other districts of the country.
4. Partnership between MWFCD and MOE in educating the children about their rights
MOE should empower and educate children about their personal rights, bodily propriety, physical (boundaries) and psychological (e.g., sexual grooming) safety and the steps that can be taken if they happen to become the victim of abuse via the classroom as well as online (e.g. websites, TikTok, YouTube, etc.).
Teachers also play a very crucial role in identifying, reporting and preventing child abuse and neglect cases. MOE should provide regular exposure and training for teachers in this regard via seminars and workshops.
5. Establish a central data system to coordinate the recording and exchange of information by all ministries, agencies and NGOs
Data on reported child abuse cases are collected, recorded and compiled by various hospitals, PDRM and the Social Welfare Department separately.
A central data system would allow for better monitoring and analysing (e.g., real-time) of the trends of child abuse more holistically (accessible by all stakeholders) and, thereby, enable quicker response and action to be undertaken.
Farah Natasya is Research Assistant at EMIR Research, an independent think tank focused on strategic policy recommendations based on rigorous research.