English
Published by Business Today, image from Business Today.
As the saying goes, "Old habits die hard", the neglect of environmental issues might come to the fore again in the post-Covid-19 era, after the pandemic seems to have taken care of these issues.
Efforts should be made now, more so out of the box ones, to see the resumption of economic activities as a result of the relaxation of the SOPs does not derail us from the objective of achieving the long-term balance between economic and environmental sustainability, particularly during the post-Covid-19 era.
Without this balance, the post-Covid-19 era will see more and more disruptions to the environment, like what occurred before the pandemic began.
Indeed, business closures that hampered some economic activities due to the strict implementation of the various Movement Control Order (MCO) phases have resulted in the economy's dismal performance in the second quarter of this year. The one and only solace – the Earth was fine at that time as it comfortably enjoyed several months of low carbon emission.
But the real question here is how do we achieve a balance between economic and environmental sustainability that is beneficial and fair for both the economy and the environment?
By definition, economic sustainability refers to practices that support long-term economic development without having a detrimental effect on the community's social, environmental and cultural aspects, such as micro-farming, universal recycling works and sustainable fish farming.
And environmental sustainability is defined as responsible interaction with the environment to avoid natural resource depletion or degradation and to enable long-term environmental quality through such measures as the introduction of a carbon tax and movement towards renewable energies.
Both are closely related in many ways as the production of products and services requires the use of natural resources and is thus correlated with an environmental cost, irrespective of whether the degree is low or high.
The primary mechanism for balancing both of them is likely to be through minimising the damage done by economic activity by setting a limit on economic activity to reduce its adverse environmental impact.
To do this, the government should enforce the right legislation and implement a reliable environmental policy for environmental preservation to minimise the impact as part of promoting environmental sustainability while ensuring that the action does not inhibit economic activity as well.
The closest example to this is the problem of a water dam project in Sabah, namely the Papar dam, that has often been the talk of the town and worries the Sabahans.
Most citizens there opposed it as they believed that the construction of the Papar dam is not really the economic aim and causes a lot of inconvenience to the community and the environment.
In this case, the government should review and analyse the project and ensure that it passes through the Environmental Impact Assessment process and takes the community's views into account.
The goal is to ensure that the project benefits the Sabahans and, most importantly, fulfils the balance between stability in economic and environmental aspects.
This requires the participation of both economists and environmentalists in this ongoing discussion to close the gaps in understanding production and consumer decisions, the market yields that drive global environmental change, and how to control or reduce the adverse environmental effects of economic activities.
However, this becomes complicated when some economists are overly concerned that high level of environmental sustainability will threaten economic performance, while some environmentalists are so unrealistic in their struggle for the environment that it is as if they want to turn the economy and the environment back to the stone age.
Unity of the mind between them is required, and the basis of this unity should be economical and environmental considerations need not be mutually exclusive if only they can work together and learn from each other to find the most optimum solution.
According to economists, economic sustainability can be viewed through five capitals, which include:
Natural capital which comes from our ecological system;
Produced capital which comes from our productive activities;
Human capital which comes from our talented people;
Social capital which comes from social trust and social interaction; and
Financial capital which connects all the previous four capitals to help grow and sustain an economy.
The Papar dam issue should be the indicator of avoiding neglect of economic sustainability in any circumstances. Also, now is the time to actively foster both economic and environmental sustainability, as neglecting each one or both will result in more negative impacts on other aspects of life.
Considering this is also what Sustainable Development Goals is all about, we need to vigorously promote sustainable development strategies, such as a concept of sustainable land use to sustain the environment from degradation.
Another thing to be considered is the preparedness strategies to tackle environmental disasters despite our country is usually struck by moderate environmental disasters and is rarely affected by extreme disasters.
In conclusion, balancing economic and environmental sustainability should not be the responsibility of the federal government only, but provincial, local, private, NGOs and community should also work together to accomplish it.
Farhan Kamarulzaman is Research Assistant at EMIR Research, an independent think tank focused on strategic policy recommendations based on rigorous research.
Bahasa Melayu
Diterbitkan oleh Malaysiakini, gambar daripada Malaysiakini.
Seperti kata pepatah "tabiat lama sukar untuk dihapuskan", pengabaian terhadap isu-isu alam sekitar mungkin akan muncul kembali pada era pasca-Covid-19 setelah wabak itu seolah-olah 'menangani' isu sebelumya.
Usaha luar kotak seharusnya dilakukan sekarang untuk memastikan bahawa aktiviti ekonomi akibat kelonggaran prosedur operasi standard (SOP) tidak menggagalkan objektif untuk mencapai keseimbangan jangka panjang antara kelestarian ekonomi dan alam sekitar, terutamanya pada era pasca-Covid-19.
Tanpa keseimbangan ini, era pasca-Covid-19 akan memaparkan lebih banyak gangguan terhadap alam sekitar seperti yang telah berlaku sebelum bermulanya pandemik.
Sesungguhnya, penutupan perniagaan yang menghambat beberapa aktiviti ekonomi gara-gara pelaksanaan beberapa fasa Perintah Kawalan Pergerakan (PKP) yang ketat telah mengakibatkan kesuraman prestasi ekonomi pada suku kedua tahun ini.
Satu-satunya ketenangan yang wujud adalah keadaan Bumi yang baik-baik sahaja pada waktu itu kerana dengan selesanya menikmati pelepasan karbon yang rendah selama beberapa bulan.
Tetapi persoalan sebenarnya di sini adalah bagaimanakah kita mencapai keseimbangan antara kelestarian ekonomi dan alam sekitar yang bermanfaat dan adil bagi kedua-dua aspek ekonomi dan alam sekitar?
Secara definisi, kelestarian ekonomi merujuk kepada amalan yang menyokong pembangunan ekonomi jangka panjang tanpa memberikan kesan buruk terhadap aspek sosial, alam sekitar dan budaya seperti pertanian mikro, kerja kitar semula sejagat dan penternakan ikan yang lestari.
Kelestarian alam sekitar pula didefinisikan sebagai interaksi yang bertanggungjawab terhadap alam sekitar untuk mengelakkan penipisan atau penurunan sumber semula jadi dan memastikan penjagaan kualiti alam sekitar jangka panjang melalui langkah-langkah seperti pengenalan cukai karbon dan pergerakan ke arah tenaga yang boleh diperbaharui.
Beri manfaat pada rakyat
Kedua-duanya berkait rapat melalui pelbagai cara kerana pengeluaran produk dan perkhidmatan memerlukan penggunaan sumber semula jadi dan seterusnya, berkorelasi dengan kos persekitaran tanpa mengira tahap rendah atau tinggi.
Mekanisme utama untuk mengimbangi kedua-duanya adalah mungkin dengan mengurangkan kemusnahan yang dilakukan oleh aktiviti ekonomi dengan menetapkan had aktiviti ekonomi bagi mengurangkan kesan buruknya terhadap alam sekitar.
Untuk melakukan ini, kerajaan haruslah menguatkuasakan undang-undang yang tepat dan melaksanakan dasar alam sekitar yang boleh dipercayai untuk pemeliharaan alam sekitar bagi mengurangkan kesannya, iaitu sebagai sebahagian daripada mempromosikan kelestarian alam sekitar sambil memastikan tindakan tersebut tidak juga menghalang kegiatan ekonomi.
Contoh terdekat adalah masalah projek empangan air di Sabah, iaitu empangan Papar yang sering menjadi bahan bualan dan membimbangkan rakyat Sabah.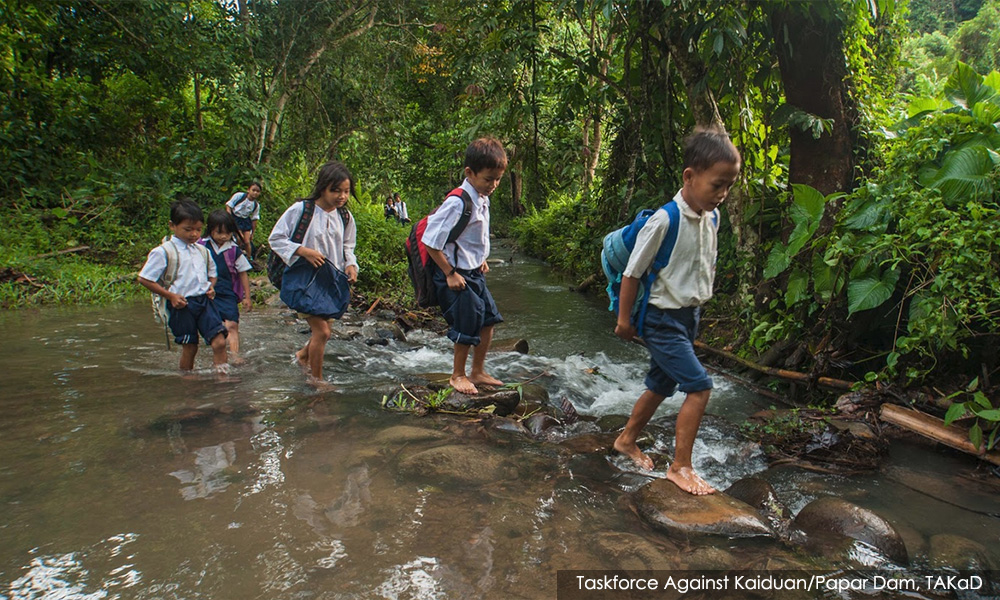 Sebilangan besar penduduk di sana menentang projek itu kerana mereka percaya bahawa pembinaan empangan Papar itu bukanlah mempunyai tujuan ekonomi, malah menyebabkan banyak kesulitan kepada masyarakat dan alam sekitar.
Dalam hal ini, kerajaan harus mengkaji dan menganalisis projek tersebut dan memastikan bahawa ia melalui proses Penilaian Kesan Persekitaran serta mengambil kira pandangan masyarakat.
Tujuannya adalah untuk memastikan bahawa projek itu dapat memberi manfaat kepada rakyat Sabah dan yang paling penting adalah ianya memenuhi keseimbangan antara kestabilan dari aspek ekonomi dan alam sekitar.
Ini memerlukan penyertaan kedua-dua ahli ekonomi dan persekitaran dalam perbincangan yang berterusan ini untuk menutup jurang dalam memahami keputusan pengeluaran dan pengguna, hasil pasaran yang mendorong perubahan persekitaran global, dan bagaimana untuk mengawal atau mengurangkan kesan buruk terhadap alam sekitar berpunca daripada kegiatan ekonomi.
Walau bagaimanapun, ianya menjadi rumit apabila sebilangan ahli ekonomi berasa terlalu bimbang akan prestasi ekonomi yang terancam oleh tahap kelestarian alam sekitar yang tinggi dan sebilangan ahli persekitaran pula tidak realistik dalam perjuangan untuk alam sekitar sehingga seolah-olah mereka ingin memutar kembali ekonomi dan alam sekitar semasa di zaman batu.
Isu empangan Papar
Kesatuan fikiran di antara mereka diperlukan dan asas kesatuan ini haruslah berdasarkan pertimbangan ekonomi dan persekitaran, ianya tidak perlu saling eksklusif tetapi hanyalah jika mereka dapat bekerjasama dan belajar antara satu sama lain untuk mencari penyelesaian yang paling optimum.
Menurut ahli ekonomi, kelestarian ekonomi dapat dilihat melalui lima aspek yang meliputi:
– Aspek semula jadi yang terhasil dari sistem ekologi kita;
– Aspek pengeluaran yang terhasil dari aktiviti produktif kita;
– Aspek manusia yang terhasil dari bakat-bakat kita;
– Aspek sosial yang terhasil dari kepercayaan dan interaksi sosial;
– Aspek kewangan yang menghubungkan keempat-empat aspek sebelumnya untuk membantu pertumbuhan dan kemampanan ekonomi.
Isu empangan Papar seharusnya menjadi petunjuk untuk mengelakkan pengabaian kelestarian ekonomi dalam apa jua keadaan. Juga, sekarang adalah waktunya untuk memupuk kelestarian ekonomi dan alam sekitar secara aktif kerana pengabaian kedua-duanya sekali akan mencetuskan lebih banyak kesan negatif terhadap aspek kehidupan yang lain.
Memandangkan inilah yang dimaksudkan dengan Matlamat Pembangunan Lestari, maka kita perlu giat mempromosikan strategi-strategi pembangunan lestari seperti konsep penggunaan tanah lestari untuk mempertahankan alam sekitar dari mengalami kemerosotan.
Perkara lain yang perlu dipertimbangkan adalah strategi kesediaan untuk menangani bencana alam sekitar walaupun negara kita biasanya dilanda bencana alam sekitar yang sederhana dan jarang sekali dilanda bencana yang melampau.
Kesimpulannya, keseimbangan kelestarian ekonomi dan alam sekitar tidak seharusnya menjadi tanggungjawab Kerajaan Persekutuan sahaja, tetapi pihak kerajaan wilayah, kerajaan tempatan, swasta, badan bukan kerajaan dan masyarakat juga haruslah bekerjasama untuk sama-sama mencapainya.
Farhan Kamarulzaman merupakan Pembantu Penyelidik di EMIR Research, sebuah organisasi pemikir bebas yang berfokuskan kepada pencernaan saranan-saranan dasar strategik berteraskan penyelidikan yang terperinci, konsisten dan menyeluruh.
In this article