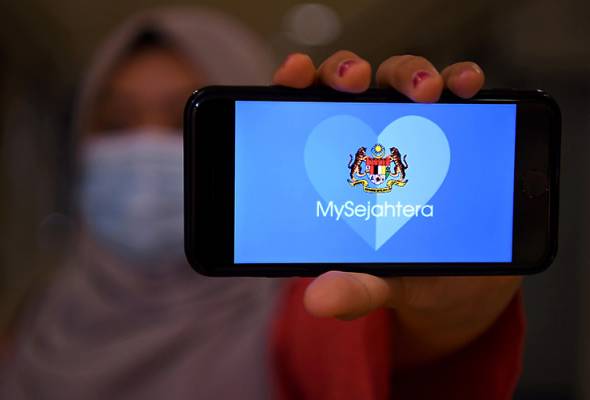 English
Published in Astro Awani and Business Today, image by Astro Awani.
The development of new modules and features of the MySejahtera application (app) for other public health uses would also likely involve lucrative contracts between the government and the app owners, which is against what the Public Accounts Committee (PAC) urged for—to postpone any deals until PAC's report has been tabled in Dewan Rakyat and debated.
The potential involvement of hundreds of millions of taxpayers' money and millions of personal data calls for the highest standards of documentation and governance—both of which have been missing or inadequately explained since the beginning of the debacle.
The government's apparent insistence to use MySejahtera forces it to deal with MySJ Sdn Bhd, who are the owners of the app according to court documents and reported legal contracts. Ownership discrepancies will not be discussed in this article, but suffice to note here that this appears to conflict with Health Minister Khairy Jamaluddin's reported statement of "…the app, which is the absolute right of MOH (Ministry of Health)".
According to the same court documents, MySJ shareholders have agreed to a minimum of 30 per cent profit margin at all times. It is unclear if this is referring to gross profit or net profit margins, but the meeting minutes provided as supporting documents in the lawsuit affidavit by Hasrat Budi (one of MySJ shareholders) indicate that this is related to the fee that the MySJ charges the Government of Malaysia (GOM) and the fee that Entomo Malaysia Sdn Bhd (app developer and background software owner) charges MySJ.
This could mean that at all times, whatever MySJ's proposal is to the GOM, Entomo Malaysia and its CEO Raveenderen Ramamoothie (referred to as "promoters" in MySJ's Shareholders Agreement) must ensure that sum paid by the government to MySJ for whatever services MySJ is offering, when net with what MySJ has to pay Entomo (and other costs), MySJ should be left with at least a 30 per cent profit margin.
Arguably 30 per cent may not be unreasonable, but the problem is the cost that MySJ pays to Entomo, which, according to cash flow statements in said court documents, forms the significant bulk of MySJ's cost. Thus, questioning the rates charged by Entomo to MySJ is paramount in assessing fairness.
If the costs Entomo charges MySJ are bloated, then as a consequence of recovering this cost and not making a loss (and in fact, making profits), the unreasonableness of the rates would be transferred to the GOM.
That is, MySJ's costs, however absurd they may be (which appears to be mostly due to its dealings with Entomo), would ultimately be repaid through fees paid by the government i.e., taxpayer's money.
The government is the end consumer, and any costs accumulated throughout the supply chain would be passed to it.
Thus, aside from data security concerns, inconsistencies in ownership statements and questionable individuals involved, the main concern post the mysterious direct appointment of KPISoft/Entomo and MySJ is whether the government is getting a fair deal or not.
Therefore, let's start by looking into MySJ's costs based on meeting minutes provided in Hasrat Budi's court documents.
Statements regarding annual overheads range around RM10 million. Add onto this other extraordinary items such as auditors, consultants for tech assessment, price benchmarking analysis, financial modelling and indicative valuation (RM650k), intellectual property lawyers for each patent for RM25k per patent application, and other independent legal advisors. Say it all costs RM5 million, for discussion's sake.
The speculated total of RM15 million of annual costs would have only meant RM19.5 million to the government of Malaysia to maintain that 30 per cent margin.
However, court documents indicate other significant costs that MySJ paid to Entomo such as a one-off intellectual property (IP) transfer fee costing RM38.6 million, and the OEM Software License Agreement worth RM60 million annually, translating to RM5 million per month.
This means MySJ's accumulated costs would be around RM113.6 million, of which nearly 90 per cent (87 per cent) is MySJ's cost to Entomo.
To maintain a minimum of 30 per cent profit margin "at all times" from this cost, MySJ would have to charge RM147.68 million to the government.
It is no wonder then that one of MySJ's shareholders (Hasrat Budi; referred to as "Investor" in MySJ's Shareholders Agreement) is asking for independent consultants to conduct technology assessment and price benchmarking analysis and independent legal advisors to review the fairness of one-off IP transfer fee, the annual license service fee and even potential governance issues.
As an investor, Hasrat Budi is questioning the right things, given that costs to Entomo are causing the biggest cash flow dent to MySJ, and governance issues are not to be tolerated.
The objectives of the proposed appointment of the independent legal advisor are to assess the fairness and justifiability based on the nature of the intellectual property (IP) received by MySJ and services rendered to it, and whether the Corporate Social Responsibility ("CSR") commitment by Entomo to the Malaysian government raises serious issues relating to governance and conflict of interest.
It is unacceptable that the government, paying these costs using taxpayer's money, has not shown similar lines of financial and governance concerns as Hasrat Budi who is paying for this as a private entity.
According to Hasrat Budi's lawsuit affidavit, slides presented in the MySJ's first Board of Directors (BOD) meeting claim a total sum of RM200 million has been approved by the cabinet of the Malaysian government (RM110 million for the year 2021 and RM90 million for the year 2022). The RM110 million is put under the line item "Total Cash Received" in April this year.
To be clear, it is not known if the approval is true or if the transaction had already taken place.
Either way, the RM200 million figure isn't surprising given MySJ's huge costs to Entomo which MySJ has to pass to the government built-in with the 30 per cent profit margin.
To get a feel of this exorbitant sum, the health portal CodeBlue pointed out that this exceeds Hospital Universiti Islam Antarabangsa Malaysia's entire budget in 2022 worth RM171 million and the health ministry's budget this year for radiotherapy and oncology program.
Looking at the cash flow statement presented, it is unclear what RM110 million is for, though it is written as "Government Services Project" in the slides presented.
There are some peculiarities shown in the cash flow such as a vague line item under "other overheads" that appear to spike in some months, and the line item for third party costs including Cloud services, Maps, SMS Blast etc. that is captured but does not appear to be added up in the cash flow.
The OEM License fee (The RM60 million annual licensing fee) labelled as "accrued", should not get into the cash flow statement by nature of the accounting treatment.
Also, it is unclear how MySJ appears to have negative cash in its accounts brought forward from 2021 to March 2022. Perhaps MySJ is taking a bank overdraft, which usually comes with high interest, resulting in the bank balance showing a credit.
Relatedly, it is said in the slides that MySJ will require a "cash runway" of at least three months (January to March 2022) amounting to over RM88 million (RM 71 outstanding plus RM17.4 million for operations)
These indicate an unfavourable cash position of MySJ (at least in 2021 and 2022) and financial issues/risks that would likely be passed to the government.
It is unsurprising that in the BOD meeting minutes, some of MySJ's shareholders requested key assumptions and drivers for the cashflow numbers presented and details on the sources and calculation of revenue and expenditure.
It is also unclear what the RM71 million that MySJ appears to owe Entomo is for. If these were meant to recover initial development costs by Entomo (likely capitalised by Entomo as part of the one-off IP costs), MySJ is already paying an OEM licensing fee of RM5 million per month (RM60 million annually) on top of this.
For some indications of KPISoft's actual costs, according to reports, KPISoft incurred over RM47.8 million throughout its "CSR commitment" from April to November 2020. Granted, it is said that KPISoft/Entomo provided extra services upon the request of the government for additional modules, whereby the costs for these would likely be transferred to MySJ and subsequently, the government of Malaysia.
The slides presented in MySJ's BOD meeting dated March 2, 2022, also showed estimated (expected) payments from the government for "Government Mandated Services" amounting to RM5.758 million monthly (RM69.6 million for 12 months).
Despite these income streams, the financials do not look super exciting for MySJ for 2022, where monthly net cash movement is negative i.e., the cash flow appears to be in a slightly decreasing trend.
All the inflow from the expected RM5.758mil monthly from the so-called Government-Mandated Services appears to mostly cover their OEM Licensing fees to Entomo, followed by covering the monthly remuneration overheads costs, which are relatively less significant.
The positive cash flow shown, albeit at a decreasing trend, is a leftover from the RM110 million shown in the cash flow received in April this year.
In short, MySJ appears to be operating on a deficit, at least in 2021 up to early 2022, much of it due to the amount owing to Entomo. In other words, a large chunk of the huge sum of payment from the government to MySJ i.e., people's money, is going into the pockets of Entomo. Of course, once these costs are paid for, and if their projected future income streams go through, then MySJ could be highly profitable.
So, we know that MySJ is burdened by its costs to Entomo, and consequently, the government is burdened by fees quoted by MySJ. So, it all starts with the fairness of Entomo's rates to MySJ.
It has been reported that Entomo Malaysia's CSR commitment covered the original three modules of MySejahtera, followed by 15 modules outside of the CSR period.
Technology ecosystem news portal Digital News Asia (DNA), has reported that Ravee Suntheralingam, who is a Cambridge-educated Gerak Independent candidate with 23 years of experience in the information and communication technology sector, opined that MySejahtera is not costly to develop after studying its features, and doubts it would cost more than US$238,000 (RM1 million) for the first three modules.
Following this estimate and assuming the 15 modules are on top of the original three, then in total, it shouldn't cost more than RM5 million. A 30 per cent margin on the RM5 million brings it to a mere RM6.5 million.
This falls in the ballpark estimate of a Malaysian software developer who released a press statement on March 29, 2022, offering to not only replicate MySejahtera but also improve it, for about RM6 million.
Thus, it should be highly questionable how costly it is to be paying RM5 million monthly for the licensing service fee, as shown in MySJ's cash flow statement. Keep in mind that MySJ reportedly ntered into a licensing agreement with Entomo with a deal worth a whopping RM338.6 million to have the rights and IP of the MySejahtera app transferred to it.
For slightly more expensive benchmarks, Singapore reportedly spent S$13.8 million (RM43.7 million) for the development and acquisition of the SafeEntry digital check-in system and TraceTogether app and tokens. Even this is still far from costs incurred by MySJ to Entomo and billed to the government of Malaysia.
MySJ's minimum profit margin with the government is 30 per cent, but only Entomo can explain what its actual margins are with MySJ.
According to the meeting minutes of the Board meeting, MySJ needs financial support, which was aligned with what EMIR Research had suspected to be the case in prior articles, as it would explain the apparent urgency on behalf of MySJ to get deals done with the government.
However, it doesn't explain why the government have to sing to MySJ's tune or their pressures.
It is baffling how the government could ignore the PAC's call, but the only (good) explanation is that the government wants to capitalise on the existing registered user base, which may not be achieved again with a new app.
Unfortunately, even that excuse is (expectedly) challenged as a survey CodeBlue found that only 21 per cent of respondents feel that their MySejahtera data is safe. CodeBlue also reported a 97 per cent plunge in the usage of the app, with only 339,000 active users as of May 16, based on check-in data.
With such baggage, significant trust deficit, plummeting app usage and on-going dispute between MySJ shareholders, the government must seriously consider moving away from the MySejahtera app, and not just opening up a tender down the road for other operators of the app as only MySJ, being owners of the app, would likely be the only one that qualifies.
Perhaps the government should consider paying whatever that is fairly owed to the original developers and owners of the app for pandemic related modules outside of the CSR period and open up a fresh new tender for an entirely new app for new public health modules.
MySejahtera had great potential, but unfortunately, this is simply what the government has to consider given that they put themselves in this situation, resulting in ongoing investigations by the PAC on the app's development, ownership status and data security.
The government should have waited for PAC's investigation to be completely and satisfactorily completed, launch an independent investigation, conduct technology and price benchmarking analysis, and execute an intellectual property assessment.
This is the right way to minimise continuous financial damage to the government (taxpayer's money) as a result of being further misled down the road of what appears to be a "CSR Trap".
Dr Rais Hussin and Ameen Kamal are part of the research team of EMIR Research, an independent think tank focused on strategic policy recommendations based on rigorous research.
In this article