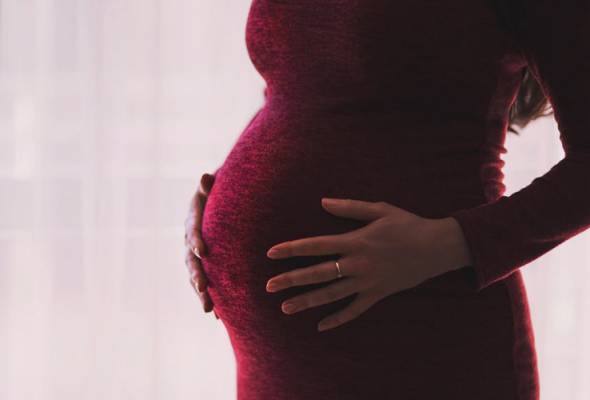 English
Published in BusinessToday, AstroAwani & TheMalaysianInsight, image by AstroAwani.
Perinatal Mental Health (PMH) is a growing public health concern globally and in Malaysia over the years. According to the World Health Organization (WHO), one in every five women suffers from mental health problems during and after pregnancy.
The most common PMH conditions associated with pregnancy are:
Antenatal depression or postpartum depression (PPD)
Anxiety disorders
Obsessive Compulsive Disorder (OCD)
Postpartum Psychosis (PPP)
Post-traumatic stress disorder (PTSD)
In worst cases, severe PMH conditions lead to maternal suicide caused by intrusive thoughts and hallucinations among others.
As reported by the local Malay-language media outlet Utasan Malaysia, just last month a mother in her postpartum confinement period committed suicide. It was reported that the mother of four refused to consume antidepressants provided by the hospital due to her mental health condition after delivering her fourth child (see "Ibu dalam pantang ditemukan maut, Utusan Malaysia, April 13, 2023)
Rapid changes in reproductive hormones such as estradiol and progesterone during and post-delivery of mothers affect the overall mental well-being of mothers as well.
Findings by Aliyah Dosani et, al., indicates that only a small percentage from 6.5% to 12.9% of women from high-income countries experience PMH conditions compared to 48.5% of women from low- and middle-income countries (see "mHealth and perinatal depression in low-and middle-income countries: a scoping review of the literature", National Library of Medicine, October 21, 2020). As a growing middle-income country, this is an indicator for Malaysia to ramp up our obstetrics and gynaecology (O&G) and PMH care in Malaysia.
In Malaysia, untreated and undiagnosed PMH conditions are the proverbial needle in a haystack when it comes to PMH care, aside from worries about lower socioeconomic levels, unplanned and teenage pregnancies, and high-risk pregnancies.
To support the above, let us look at the facts and statistics.
Poor screening instruments and intervention mechanisms are perhaps one of the many reasons that many PMH cases go undetected and untreated, in addition to societal stigmatisation, a lack of knowledge about PMH conditions, and a subpar treatment plan.
A study by Associate Professor Dr. Siti Roshaidai et, al., involving 28 healthcare practitioners (HCP) in Malaysia highlighted the insufficiency and limitation in the knowledge of practitioners, standard guidelines by MOH and modern screening tools as the cause of numerous PMH cases in Malaysia going unnoticed (see "Exploring the views of healthcare practitioners on postnatal mental illness screening among malaysian women", Malaysian Journal of Medicine and Health Sciences, December, 2022).
Even worse, the shortages of registered psychiatrists, occupational therapists, and O&G specialists makes it impossible to provide excellent care for all pregnant women.
As of 2023, there are only 667 O&G specialists serving under the Ministry of Health (MOH) facilities in Malaysia. In detail, the study by R. Shaeraine et,al., shows that the ratio of clinical psychologists in Malaysia is 1:100,000 population. In extension the ratio of mental health nurses is 6:100,000 population (see "Perinatal mental health in Malaysia: understanding the treatment gap and recommendations for the future", National Library of Medicine, February 20, 2023).
As Malaysia underachieved the O&G specialist ratio standard (23.7:100,000 women) by the Organisation for Economic Co-operation and Development (OECD), recently the Deputy Minister of Health, Lukanisman Awang Sauni has stated that the ministry is now working towards achieving 1,000 O&G specialist by 2030, which would be still abysmally low to achieve the desired ration in population.
The insufficient number of medical practitioners in this field indicates inadequate distribution of resources, management, and provisions for O&G and PMH care in Malaysia.
Apart from the alarming healthcare situation, perceived discrimination and violence in households, workplaces, and society increases the risk of PMH illness. As a highly stigmatised health issue, PMH conditions, such as postpartum depression are rarely conversed and supported in workplaces.
A survey conducted by the Woman's Aid Organisation (WAO) back in 2016 indicated that 40% of their 222 respondents experienced discrimination in the workplace due to pregnancy (see "discrimination towards women remains prevalant in the malaysian workplace", WAO, August 9, 2016).
Another study by Dr. Nor Ani Ahmad et, al., found that women in postpartum were 2.3 times more at risk of having mental illness when were exposed to intimate partner violence (IPV) — a combination of physical, emotional, and sexual violence (see "Postnatal depression and intimate partner violence: a nationwide clinic-based cross-sectional study in malaysia", BMJ Open, Vol. 8, Issue 5, 2018).
And to top it all off, society frequently disregards women who have experienced miscarriages. Given the unpredictability of their hormones and emotions, these women are among the most vulnerable to developing PMH problems.
According to scientific theory, a fetus's heart begins to beat in the fourth week of pregnancy, and the baby's features begin to take shape in the eighth week.
Though research indicates 80% of miscarriages occur in the first trimester (around the 12th week of pregnancy), under the Malaysia Employment Act, these women are not provided with specified maternity leave, as maternity leave cannot be taken earlier than 30 days before the confirmed confinement period and prior to 22 weeks of pregnancy as per stipulated in the Employment Act. In reality, those who go through miscarriages still need some time to grieve and recuperate their physical, emotional and mental well-being.
While PMH conditions have a higher prevalence in women, research by Jonathan R. Scarff, indicates eight to ten percent of fathers develop PPD following the birth of a child (see "Postpartum depression in men", National Library of Medicine, May 1, 2019). The likelihood of the spouse experiencing mental health issues increases when a woman in pregnancy or a new mother experiences PMH issues.
In addition, the risk may increase as a result of adjusting to changes in roles, maintaining marital relationships, and potential professional and financial stress caused by having a child.
In relation to work, recently a man expressed his frustration on his social media platform, TikTok as he was fired by his superior after asking for paternity leave to care for his wife following her early delivery. Legally and lawfully, that man deserved a seven-day paid paternity leave under the Employment (Amendment) Act 2022, section (60 FA).
Thus, based on the distressing concerns grounded in facts, it is suggested to the relevant stakeholders to address the concern of these vulnerable families.
Following are the proposed policy recommendations by EMIR Research:
Enhancing the pre-existing social protection acts and policies on maternity
Firstly, provisions for miscarriages should be included in a separate subsection of the Malaysian Employment Act. Currently, there are no provisions for miscarriages. It is also recommended that stakeholders consider providing a minimum of two weeks maternity leave for women who go through miscarriages anytime from trimester one to three.
Secondly, although the latest policy of 98 days of paid maternity leave pleases employees, this may not be favourable to the majority of employers as currently the cost for the 98 days of paid maternity leave is borne 100% by the employer. This will increase the tendency of employers to recruit male applicants for job openings and promotions in future.
In relation to that, it is recommended that policymakers consider sharing the cost of maternity leave between the employer and the Social Security Organization (SOCSO) of Malaysia. Similar initiatives have been executed by several Asean countries such as Vietnam, Thailand, and Singapore. For instance, Thailand provides 98 days of paid maternity leave, whereby 50% of the cost is borne by the employer and another 50% by Thailand's Social Security Office (SSO).
Simultaneously, the addition of special provisions on anti-discrimination under the Employment Act should be considered by policymakers. Implementing such policies will minimise the prejudice experienced by men and women (new mothers and fathers) in the workforce when it comes to recruitment, employability, and job security.
Establishing a systematic guideline and mechanism for PMH screenings and assessments in Malaysia.
Systematic and comprehensive PMH screening interventions should start from the antenatal period to the postpartum period.
The mental state of both the mother and father should be assessed during O&G appointments, along with the physical check-up of mother and baby.
Assessment screening tools such as the Edinburgh Postnatal Depression Scale (EPDS), Patient Health Questionnaire-2 (PHQ-2) or Whooley Two-Question Screen (as highlighted in the latest 4th edition Perinatal Care Manual) are the preferred options to detect PMH conditions.
O&G practitioners including doctors and nurses should be educated and be aware of any symptoms that indicates PMH conditions. Once detected, these parents' should directly referred to an in-house psychologist for further treatment.
Not only that, it is recommended for MOH to establish a systematic open data statistics on mental health prevalence, demographics, conditions, etc. in Malaysia. Currently, most data and statistics are gathered from past researches and surveys particularly to study PMH conditions. Thus, the aim is to have all information related to mental health digitalised, encouraging deeper research in future.
Promoting flexible work culture for women with PMH conditions
Considering PMH conditions may persist for up to a year, organisations should encourage flexibility in the workplace.
Flexibility in terms of adopting the hybrid workplace model, along with flexible working conditions and hours. Nevertheless, given that it heavily depends on the industry, nature, and scope of the job, this might not be relevant for all; furthermore, a certified medical report should be provided to the employer to be entitled to it.
The outcome will not only strengthen the mother's bond with her child, but it will also help improve her psychological well-being and performance at work as a whole.
All in all, it is now more important than ever to address the issue of PMH in Malaysia.
Jachintha Joyce is a Research Assistant at EMIR Research, an independent think tank focused on strategic policy recommendations based on rigorous research.
In this article