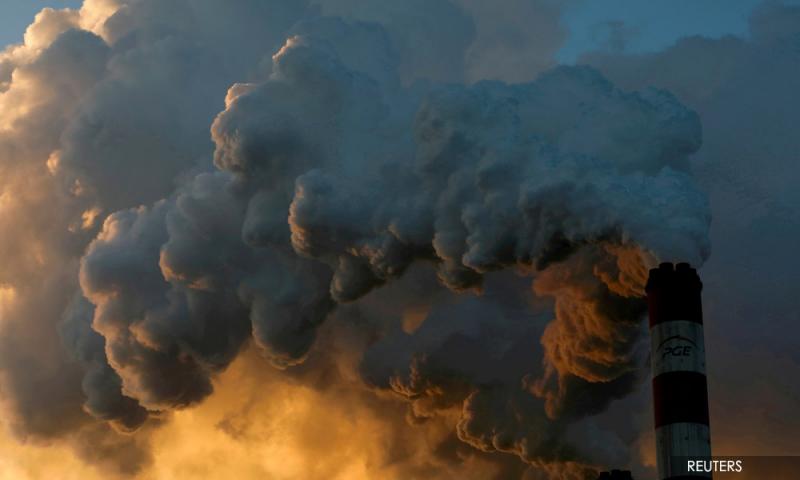 Englis
Published by Malaysiakini, AstroAwani, TheVibes,com & BusinessToday, image by Malaysiakini.
The carbon trade, particularly in the Voluntary Carbon Market (VCM) and nature-based solutions (NBS), is at a crucial turning point. The lack of transparency and accountability has cast a shadow over the market, jeopardizing its credibility and effectiveness. It is evident that changes are necessary to restore trust and ensure the integrity of carbon credits. This is where a national digital Carbon Registry can play a transformative role.
Recent events, such as the chaos widely reported at the Shell annual general meeting in London last week, have exposed the growing resentment among shareholders towards companies that rely solely on purchasing carbon credits to offset their emissions while neglecting to adopt meaningful emission reduction practices. This practice undermines the true purpose of carbon trading, which is to incentivize companies to reduce their emissions and adopt sustainable practices.
Compounding the problem is the alarming prevalence of fraudulent carbon credits, particularly in the rainforest carbon market. Shell, one of the largest buyers of carbon credits, faced a significant setback when it was revealed that a substantial portion of the credits it purchased from the leading standards bodies were fraudulent. The subsequent resignation of the Verra CEO is an indication of the need for a more reliable and transparent system as The Guardian earlier reported.
The report added that "it comes amid concerns that Verra, a Washington-based non-profit and world's leading carbon credit certifier, approved tens of millions of worthless offsets that are used by major companies for climate and biodiversity commitments, according to a joint Guardian investigation earlier this year.
In a recent market trends report from the World Bank from which the picture below is sourced, you can see that VERRA (42%), Gold (8%) and CER's (32%), make up 82% of the certified credits in the markets which have come under wide "greenwashing" criticism over the last year. What this suggests is that while the market is broken, because of the dominance of the global standards bodies it may have become too big to fail.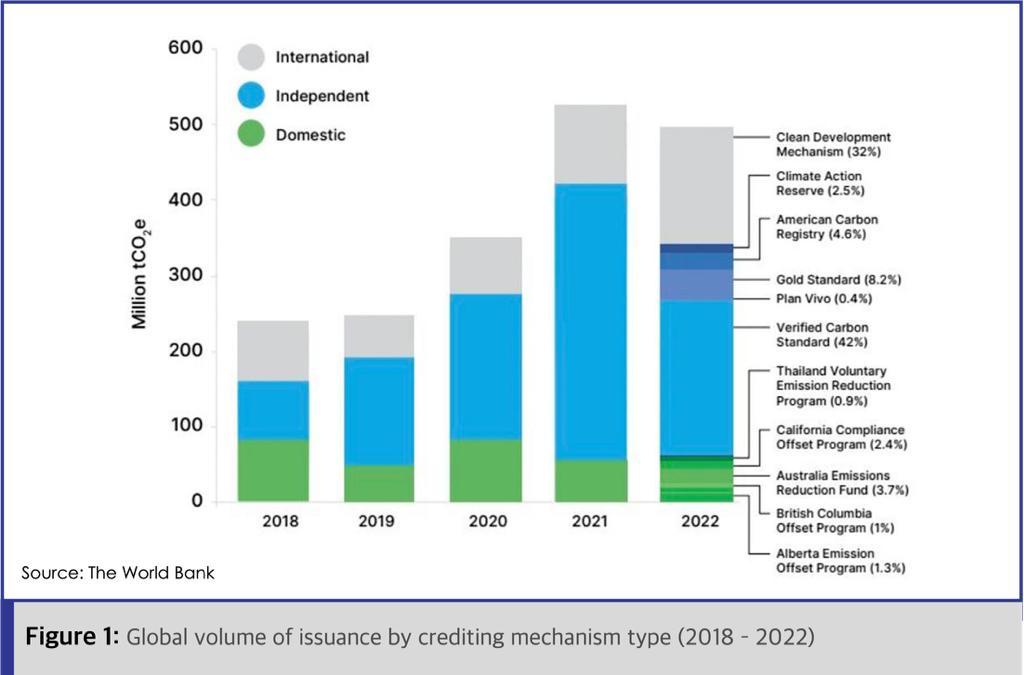 A national digital carbon registry offers a comprehensive solution to address both these critical issues. Firstly, it empowers companies to actively manage and reduce their emissions through an energy management platform. By providing companies with tools and insights to measure, monitor, and optimize their energy consumption, the registry facilitates a proactive approach towards emission reduction.
Secondly, the registry ensures transparency and guarantees the authenticity of carbon credits for companies seeking to purchase them. Through a digital process, companies can verify the legitimacy of carbon credits, enabling them to make informed decisions and eliminate the risk of purchasing fraudulent credits. The registry acts as a trustworthy intermediary, providing a secure and transparent marketplace for carbon credit transactions.
Furthermore, the current overreliance on reforestation credits has created a significant imbalance in the carbon credit market. Large buyers and funds are now desperately seeking alternative sources of credits to diversify their exposure. This has had a particularly detrimental impact on other nature-based credits, which often have the greatest positive impact on both the environment and the livelihoods of communities. A digital registry can help create a more diverse and robust carbon credit market by facilitating the issuance and trading of a wider range of credits.
Lastly, a digital carbon registry offers immense benefits to governments in meeting their carbon-related commitments, known as Nationally Determined Contributions (NDCs). The registry provides governments with a digital back-office compliance and record-keeping system, ensuring accurate reporting and streamlined monitoring of carbon-related activities. This assists governments in tracking their progress, demonstrating accountability, and aligning with international climate goals.
The urgent need for a national digital carbon registry cannot be overstated. It addresses the challenges faced by companies in managing their emissions, guarantees the authenticity of carbon credits, promotes a diversified credit market, and supports governments in meeting their climate commitments. The time for action is now. By embracing this innovative solution, we can restore confidence in the carbon trade, drive meaningful emission reductions, and pave the way for a more sustainable and interconnected future.
Dr Rais Hussin is the president and chief executive officer of EMIR Research, a think tank focused on strategic policy recommendations based on rigorous research.